"I have come down," repeats Grandfather Smallweed, hooking the air towards him with all his ten fingers at once, "to look after the property." — thirty-third illustration by Fred Barnard in the Household Edition (1873). 10.7 cm high by 13.8 cm wide (4 ¼ by 5 ⅜ inches), framed, p. 233. Chapter 33. Running head: "The Patriarch Appears" (233). [Click on the image to enlarge it.]
Passage Illustrated: Taking Possession
The two discoverers [Jobling, aka "Weevle," and Guppy] stare at the Smallweeds, who return the compliment.
"My dear friends," whines Grandfather Smallweed, putting out both his hands, "I owe you a thousand thanks for discharging the melancholy office of discovering the ashes of Mrs. Smallweed's brother."
"Eh?" says Mr. Guppy.
"Mrs. Smallweed's brother, my dear friend — her only relation. We were not on terms, which is to be deplored now, but he never would be on terms. He was not fond of us. He was eccentric — he was very eccentric. Unless he has left a will (which is not at all likely) I shall take out letters of administration. I have come down to look after the property; it must be sealed up, it must be protected. I have come down," repeats Grandfather Smallweed, hooking the air towards him with all his ten fingers at once, "to look after the property."
"I think, Small," says the disconsolate Mr. Guppy, "you might have mentioned that the old man was your uncle."
"You two were so close about him that I thought you would like me to be the same," returns that old bird with a secretly glistening eye. "Besides, I wasn't proud of him." [Chapter XXXIII, "Interlopers," 233]
Commentary: A Surprising Dickensian Connection
At Cook's court deep in the heart of Chancery, who should arrive to lay claim to the deceased Krook's property but Grandfather Smallweed. When he arrives (carried in, of course) the devious money-lender reveals to the Snagsbys, Guppy, and Jobling that his wife is in fact Krook's sister, and his only living relative. Lady Dedlock has heard about Krook's spontaneous immolation, but Snagsby privately tells her that whatever personal papers of "Nemo" (Captain Hawdon) Krook may have had were destroyed in the fire.
Smallweed himself is instantly recognizable as the stereotypical, wizened miser with grasping, claw-like hands and a skullcap suggestive of his age and infirmity. The younger members of the bourgeoisie are William Guppy (centre) and the bored, listless Tony Jobling (left); Barnard conceives of the legal-stationeer, Snagsby, as somewhat older (left of centre). Only through an examination of the text may the viewer identify the women in the right margin as Mrs. Snagsby (the younger) and Mrs. Smallweed (seated).
Other​ Illustrations involving Grandfather Smallweed, 1852-1910
​
​
Left: Phiz's study of the suspicious moneylender and his two debtors, the military men Trooper George and Matthew Bagnet: Mr. Smallweed breaks the pipe of peace (January 1853). Right: Harry Furniss's version of the scene in the moneylender threatens Mr. George, with the irascible Joshua Smallweed looming large: Grandfather Smallweed's Anger (1910).
Related Material, including Other Illustrated Editions of
Bleak House
Scanned image, colour correction, sizing, caption, and commentary by Philip V. Allingham. [You may use this image without prior permission for any scholarly or educational purpose, as long as you (1) credit the person who scanned the image, and (2) link your document to this URL in a web document or cite the Victorian Web in a print one.]
Bibliography
"Bleak House — Sixty-one Illustrations by Fred Barnard." Scenes and Characters from the Works of Charles Dickens, Being Eight Hundred and Sixty-six Drawings by Fred Barnard, Gordon Thomson, Hablot Knight Browne (Phiz), J. McL. Ralston, J. Mahoney, H. French, Charles Green, E. G. Dalziel, A. B. Frost, F. A. Fraser, and Sir Luke Fildes. London: Chapman and Hall, 1907.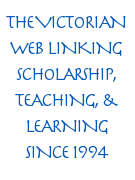 Collins, Philip. Dickens and Crime. London: Macmillan, 1964.
Davis, Paul. Charles Dickens A to Z: The Essential Reference to His Life and Work. New York: Facts On File, 1998.
Dickens, Charles. Bleak House. Illustrated by F. O. C. Darley and John Gilbert. The Works of Charles Dickens. The Household Edition. New York: Sheldon and Company, 1863. Vols. 1-4.
_______. Bleak House. Illustrated by Sol Eytinge, Jr, and engraved by A. V. S. Anthony. 14 vols. Boston: Ticknor & Fields, 1867. VI.
_______. Bleak House, with 61 illustrations by Fred Barnard. Household Edition. London: Chapman and Hall, 1873. IV.
_______. Bleak House. Illustrated by Harry Furniss [28 original lithographs]. The Charles Dickens Library Edition. Vol. 11.​ London: Educational Book, 1910.
_______. Bleak House, ed. Norman Page. Harmondsworth: Penguin, 1971.
Hammerton, J. A. "Chapter 18: Bleak House." The Dickens Picture-Book. The Charles Dickens Library Edition. London: Educational Book, 1910. XVII, 366-97.
Vann, J. Don. "Bleak House, twenty parts in nineteen monthly instalments, October 1846—April 1848." Victorian Novels in Serial. New York: The Modern Language Association, 1985. 69-70.
---
Created 14 March 2021