We danced for an hour with great gravity. — thirty-seventh illustration by Fred Barnard in the Household Edition (1873). 9.4 cm high by 13.8 cm wide (3 ⅝ by 5 ⅜ inches), framed, p. 261. Chapter 38. Running head: "Magnanimous Conduct of Old Mr. Turveydrop" (271). [Click on the image to enlarge it.]
Text Illustrated: At Turveydrop's Dancing Academy
The apprentices were the queerest little people. Besides the melancholy boy, who, I hoped, had not been made so by waltzing alone in the empty kitchen, there were two other boys and one dirty little limp girl in a gauzy dress. Such a precocious little girl, with such a dowdy bonnet on (that, too, of a gauzy texture), who brought her sandalled shoes in an old threadbare velvet reticule. Such mean little boys, when they were not dancing, with string, and marbles, and cramp-bones in their pockets, and the most untidy legs and feet —and heels particularly.
I asked Caddy what had made their parents choose this profession for them. Caddy said she didn't know; perhaps they were designed for teachers, perhaps for the stage. They were all people in humble circumstances, and the melancholy boy's mother kept a ginger-beer shop.
We danced for an hour with great gravity, the melancholy child doing wonders with his lower extremities, in which there appeared to be some sense of enjoyment though it never rose above his waist. Caddy, while she was observant of her husband and was evidently founded upon him, had acquired a grace and self-possession of her own, which, united to her pretty face and figure, was uncommonly agreeable. She already relieved him of much of the instruction of these young people, and he seldom interfered except to walk his part in the figure if he had anything to do in it. He always played the tune. The affectation of the gauzy child, and her condescension to the boys, was a sight. And thus we danced an hour by the clock. [Chapter XXXVIII, "A Struggle," 270-271]
Related Material, including Other Illustrated Editions of
Bleak House
Scanned image, colour correction, sizing, caption, and commentary by Philip V. Allingham. [You may use this image without prior permission for any scholarly or educational purpose, as long as you (1) credit the person who scanned the image, and (2) link your document to this URL in a web document or cite the Victorian Web in a print one.]
Bibliography
"Bleak House — Sixty-one Illustrations by Fred Barnard." Scenes and Characters from the Works of Charles Dickens, Being Eight Hundred and Sixty-six Drawings by Fred Barnard, Gordon Thomson, Hablot Knight Browne (Phiz), J. McL. Ralston, J. Mahoney, H. French, Charles Green, E. G. Dalziel, A. B. Frost, F. A. Fraser, and Sir Luke Fildes. London: Chapman and Hall, 1907.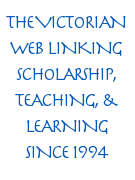 Collins, Philip. Dickens and Crime. London: Macmillan, 1964.
Davis, Paul. Charles Dickens A to Z: The Essential Reference to His Life and Work. New York: Facts On File, 1998.
Dickens, Charles. Bleak House. Illustrated by F. O. C. Darley and John Gilbert. The Works of Charles Dickens. The Household Edition. New York: Sheldon and Company, 1863. Vols. 1-4.
_______. Bleak House. Illustrated by Sol Eytinge, Jr, and engraved by A. V. S. Anthony. 14 vols. Boston: Ticknor & Fields, 1867. VI.
_______. Bleak House, with 61 illustrations by Fred Barnard. Household Edition. London: Chapman and Hall, 1873. IV.
_______. Bleak House. Illustrated by Harry Furniss [28 original lithographs]. The Charles Dickens Library Edition. Vol. 11.​ London: Educational Book, 1910.
_______. Bleak House, ed. Norman Page. Harmondsworth: Penguin, 1971.
Hammerton, J. A. "Chapter 18: Bleak House." The Dickens Picture-Book. The Charles Dickens Library Edition. London: Educational Book, 1910. XVII, 366-97.
Vann, J. Don. "Bleak House, twenty parts in nineteen monthly instalments, October 1846—April 1848." Victorian Novels in Serial. New York: The Modern Language Association, 1985. 69-70.
---
Created 16 March 2021