Here, against a hoarding of decaying timber, he is brought to bay. — forty-fourth illustration, a full-page composite woodblock engraving (just one of three in the volume), by Fred Barnard in the Household Edition (1873). 13 cm high by 17.4 cm wide (5 ⅛ by 7 ⅞ inches), framed, p. 279. Chapter 39. Running head: "A New Entry for the Recording Angel" (279). [Click on the image to enlarge it.]
Passage Illustrated: Caught in the Throes of Chancery
Richard, emerging from the heavy shade of Symond's Inn into the sunshine of Chancery Lane — for there happens to be sunshine there to-day — walks thoughtfully on, and turns into Lincoln's Inn, and passes under the shadow of the Lincoln's Inn trees. On many such loungers have the speckled shadows of those trees often fallen; on the like bent head, the bitten nail, the lowering eye, the lingering step, the purposeless and dreamy air, the good consuming and consumed, the life turned sour. This lounger is not shabby yet, but that may come. Chancery, which knows no wisdom but in precedent, is very rich in such precedents; and why should one be different from ten thousand?
Yet the time is so short since his depreciation began that as he saunters away, reluctant to leave the spot for some long months together, though he hates it, Richard himself may feel his own case as if it were a startling one. While his heart is heavy with corroding care, suspense, distrust, and doubt, it may have room for some sorrowful wonder when he recalls how different his first visit there, how different he, how different all the colours of his mind. But injustice breeds injustice; the fighting with shadows and being defeated by them necessitates the setting up of substances to combat; from the impalpable suit which no man alive can understand, the time for that being long gone by, it has become a gloomy relief to turn to the palpable figure of the friend who would have saved him from this ruin and make HIM his enemy. Richard has told Vholes the truth. Is he in a hardened or a softened mood, he still lays his injuries equally at that door; he was thwarted, in that quarter, of a set purpose, and that purpose could only originate in the one subject that is resolving his existence into itself; besides, it is a justification to him in his own eyes to have an embodied antagonist and oppressor.
Is Richard a monster in all this, or would Chancery be found rich in such precedents too if they could be got for citation from the Recording Angel?
Two pairs of eyes not unused to such people look after him, as, biting his nails and brooding, he crosses the square and is swallowed up by the shadow of the southern gateway. Mr. Guppy and Mr. Weevle are the possessors of those eyes, and they have been leaning in conversation against the low stone parapet under the trees. He passes close by them, seeing nothing but the ground.
"William," says Mr. Weevle, adjusting his whiskers, "there's combustion going on there! It's not a case of spontaneous, but it's smouldering combustion it is."
"Ah!" says Mr. Guppy. "He wouldn't keep out of Jarndyce, and I suppose he's over head and ears in debt. I never knew much of him. He was as high as the monument when he was on trial at our place. A good riddance to me, whether as clerk or client! Well, Tony, that as I was mentioning is what they're up to." [Chapter XXXIX, "Attorney and Client," 278-279]
Commentary
Instead of elaborating on Richard's unsettling interview with his new attorney in the Chancery case of Jarndyce v. Jarndyce, Barnard sets the scene: a spring day in a picturesque setting, under the trees at Lincoln's Inn Fields, where so many attorneys (including the fictional Vholes and Tulkinghorn) had their chambers in the nineteenth century. Barnard thus foils the tranquil scene with the languishing Richard Carstone, who is apparently caught in throes of a protracted court case that keeps up his  hopes of acquiring untold wealth but will in fact impoverish and dispirit him, sending him to an early grave. The other two figures whom Barnard has included are the law clerks William Guppy and Tony Jobling (alias, Weevle, lately the occupant of Nemo's rooms at Krook's nearby).
Dickens wrote the Chancery scenes of the 1853 novel from direct experience, as he had junior clerk in the firm of Charles Molloy, a solicitor in the neighbourhood of Chancery at 6 Symonds Inn, Chancery Lane, New Square. Dickens shows the Court of Chancery meeting at the seventeenth-century Lincoln's Inn Hall, remodelled in the 1840s, and modelled Tulkinghorn's house nearby on that of his friend, confidant, and legal advisor John Forster at No. 56 Lincoiln's  Inn Fields, a residential square immediately adjacent to the Inn itself. As Dickens's portrait of Carstone's attorney, Vholes, suggests, Dickens generally did not hold members of the legal profession in high regard. Alterations to the area around the Great Hall (where Chancery sat in the Long Summer Vacation, rather than its winter quarters of Westminster Hall) were made in 1843, when the open area in the middle was replaced by gardens and lawns, so that the tranquil scene accords well with the contemporary setting of the novel in the early 1850s, although London's Smallpox epidemics occurred both earlier and later. (Although the British government made vaccination against "the great pox" compulsory in 1853, a major outbreak in London did not occur again until 1861.)
Lincoln's Inn Fields: Other Views and Related Material
Related Material, including Other Illustrated Editions of
Bleak House
Scanned image, colour correction, sizing, caption, and commentary by Philip V. Allingham. [You may use this image without prior permission for any scholarly or educational purpose, as long as you (1) credit the person who scanned the image, and (2) link your document to this URL in a web document or cite the Victorian Web in a print one.]
Bibliography
"Bleak House — Sixty-one Illustrations by Fred Barnard." Scenes and Characters from the Works of Charles Dickens, Being Eight Hundred and Sixty-six Drawings by Fred Barnard, Gordon Thomson, Hablot Knight Browne (Phiz), J. McL. Ralston, J. Mahoney, H. French, Charles Green, E. G. Dalziel, A. B. Frost, F. A. Fraser, and Sir Luke Fildes. London: Chapman and Hall, 1907.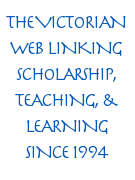 Collins, Philip. Dickens and Crime. London: Macmillan, 1964.
Davis, Paul. Charles Dickens A to Z: The Essential Reference to His Life and Work. New York: Facts On File, 1998.
Dickens, Charles. Bleak House. Illustrated by F. O. C. Darley and John Gilbert. The Works of Charles Dickens. The Household Edition. New York: Sheldon and Company, 1863. Vols. 1-4.
_______. Bleak House. Illustrated by Sol Eytinge, Jr, and engraved by A. V. S. Anthony. 14 vols. Boston: Ticknor & Fields, 1867. VI.
_______. Bleak House, with 61 illustrations by Fred Barnard. Household Edition. London: Chapman and Hall, 1873. IV.
_______. Bleak House. Illustrated by Harry Furniss [28 original lithographs]. The Charles Dickens Library Edition. Vol. 11.​ London: Educational Book, 1910.
_______. Bleak House, ed. Norman Page. Harmondsworth: Penguin, 1971.
Hammerton, J. A. "Chapter 18: Bleak House." The Dickens Picture-Book. The Charles Dickens Library Edition. London: Educational Book, 1910. XVII, 366-97.
Vann, J. Don. "Bleak House, twenty parts in nineteen monthly instalments, October 1846—April 1848." Victorian Novels in Serial. New York: The Modern Language Association, 1985. 69-70.
---
Created 20 March 2021