The old housekeeper, weeping silently; Volumnia the  greatest agitation. with the freshest bloom on her cheeks; the trooper with his arms folded and his head a little bent, respectfully attentive. — fifty-fourth illustration by Fred Barnard in the Household Edition (1873). 9.7 cm high by 13.7 cm wide (3 ⅝ by 5 ⅜ inches), framed, p. 381. Chapter 58. Running head: "Mr. Bucket Quotes One Michael Jackson" (389). [Click on the images to enlarge them.]
Passage Illustrated: Bucket and Esther in the Brickmaker's Cottage, St. Alban's
The old housekeeper, weeping silently; Volumnia the greatest agitation. with the freshest bloom on her cheeks; the trooper with his arms folded and his head a little bent, respectfully attentive. — Chap. lviii
"I was about to add," he presently goes on, "I was about to add, respecting this attack, that it was unfortunately simultaneous with a slight misunderstanding between my Lady and myself. I do not mean that there was any difference between us (for there has been none), but that there was a misunderstanding of certain circumstances important only to ourselves, which deprives me, for a little while, of my Lady's society. She has found it necessary to make a journey — I trust will shortly return. Volumnia, do I make myself intelligible? The words are not quite under my command in the manner of pronouncing them."
Volumnia understands him perfectly, and in truth he delivers himself with far greater plainness than could have been supposed possible a minute ago. The effort by which he does so is written in the anxious and labouring expression of his face. Nothing but the strength of his purpose enables him to make it.
"Therefore, Volumnia, I desire to say in your presence — and in the presence of my old retainer and friend, Mrs. Rouncewell, whose truth and fidelity no one can question, and in the presence of her son George, who comes back like a familiar recollection of my youth in the home of my ancestors at Chesney Wold — in case I should relapse, in case I should not recover, in case I should lose both my speech and the power of writing, though I hope for better  things —"
The old housekeeper weeping silently; Volumnia in the greatest agitation, with the freshest bloom on her cheeks; the trooper with his arms folded and his head a little bent, respectfully attentive.
"Therefore I desire to say, and to call you all to witness — beginning, Volumnia, with yourself, most solemnly — that I am on unaltered terms with Lady Dedlock. That I assert no cause whatever of complaint against her. That I have ever had the strongest affection for her, and that I retain it undiminished. Say this to herself, and to every one. If you ever say less than this, you will be guilty of deliberate falsehood to me." [Chapter LVIII, "A Wintry Day and Night," ]
Related Material, including Other Illustrated Editions of
Bleak House
Scanned image, colour correction, sizing, caption, and commentary by Philip V. Allingham. [You may use this image without prior permission for any scholarly or educational purpose, as long as you (1) credit the person who scanned the image, and (2) link your document to this URL in a web document or cite the Victorian Web in a print one.]
Bibliography
"Bleak House — Sixty-one Illustrations by Fred Barnard." Scenes and Characters from the Works of Charles Dickens, Being Eight Hundred and Sixty-six Drawings by Fred Barnard, Gordon Thomson, Hablot Knight Browne (Phiz), J. McL. Ralston, J. Mahoney, H. French, Charles Green, E. G. Dalziel, A. B. Frost, F. A. Fraser, and Sir Luke Fildes. London: Chapman and Hall, 1907.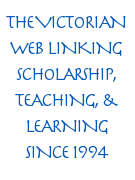 Collins, Philip. Dickens and Crime. London: Macmillan, 1964.
Davis, Paul. Charles Dickens A to Z: The Essential Reference to His Life and Work. New York: Facts On File, 1998.
Dickens, Charles. Bleak House. Illustrated by F. O. C. Darley and John Gilbert. The Works of Charles Dickens. The Household Edition. New York: Sheldon and Company, 1863. Vols. 1-4.
_______. Bleak House. Illustrated by Sol Eytinge, Jr, and engraved by A. V. S. Anthony. 14 vols. Boston: Ticknor & Fields, 1867. VI.
_______. Bleak House, with 61 illustrations by Fred Barnard. Household Edition. London: Chapman and Hall, 1873. IV.
_______. Bleak House. Illustrated by Harry Furniss [28 original lithographs]. The Charles Dickens Library Edition. Vol. 11.​ London: Educational Book, 1910.
_______. Bleak House, ed. Norman Page. Harmondsworth: Penguin, 1971.
Hammerton, J. A. "Chapter 18: Bleak House." The Dickens Picture-Book. The Charles Dickens Library Edition. London: Educational Book, 1910. XVII, 366-97.
Vann, J. Don. "Bleak House, twenty parts in nineteen monthly instalments, October 1846—April 1848." Victorian Novels in Serial. New York: The Modern Language Association, 1985. 69-70./
---
Created 31 March 2021