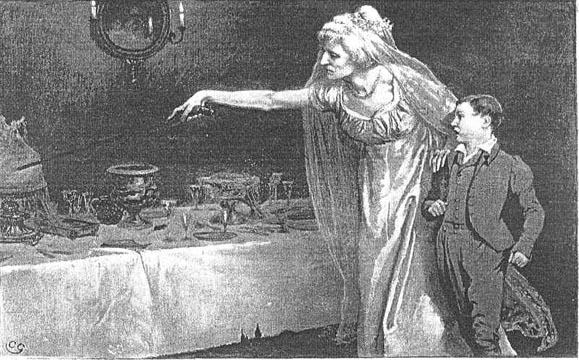 Pip and Miss Havisham by Charles Green. 1898. 5 x 8 inches. Dickens's Great Expectations, Gadshill Edition, in which the plates have neither captions nor page numbers, being inserted into the text; the editor, Andrew Lang, has provided, however, a separate "List of Illustrations" for ten plates, including the Frontispiece.
The Passage Illustrated
The Annotated Dickens provides the following caption, which is not in the original Gadshill Edition:
Miss Havisham laid a hand upon my shoulder. In her other hand she had a crutch-headed stick on which she leaned, and she looked like the Witch of the place.
"This," said she pointing to the long table with her stick, "is where I shall be laid when I am dead. They shall come and look at me here." [Chapter XI]
Commentary
Perhaps relishing Pip's horror when he inspects her decaying wedding cake, Miss Havisham ushers the visiting labouring boy into the great diningroom of Satis House, where the table is still laid for the wedding breakfast that was never consumed. Pip in disgust or aversion, Pip seems to be turning away, even as Miss Havisham leans upon him for support. She seems to prod the spiders' webs on the cake with her cane as if it were her magic wand rather than the signifier of her physical and mental deterioration. Green has made his subjects more animated and less awkward, and therefore complements the realistic mode of Dickens;s retrospective first-person narrative. Green's jilted heiress is a far more active and dynamic figure here than in the original serial edition plates, particularly "It's a great cake. A bride-cake. Mine!" (see below) from the 5 January 1861 number of Harper's Weekly as published in New York, and therefore not likely seen by Dickens's British illustrators. Green does not emphasize Miss Havisham's skeletal frailty.
Relevant Illustrations from the original 1860-1 serial and later editions
​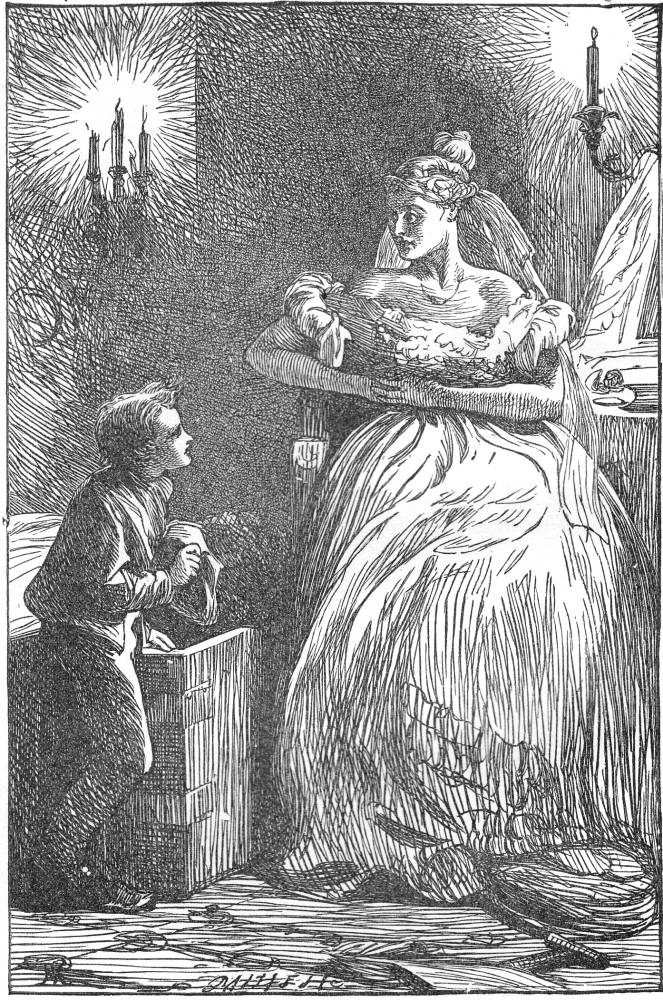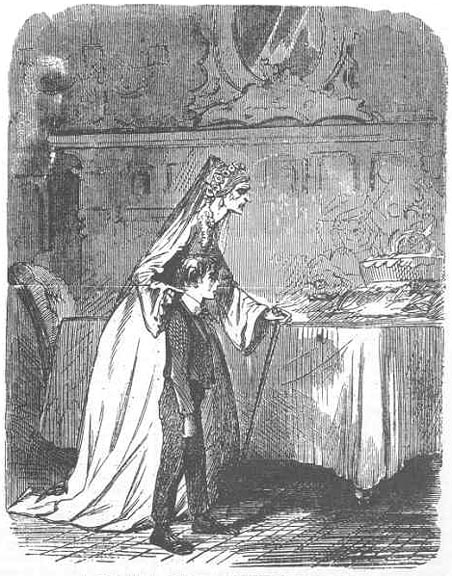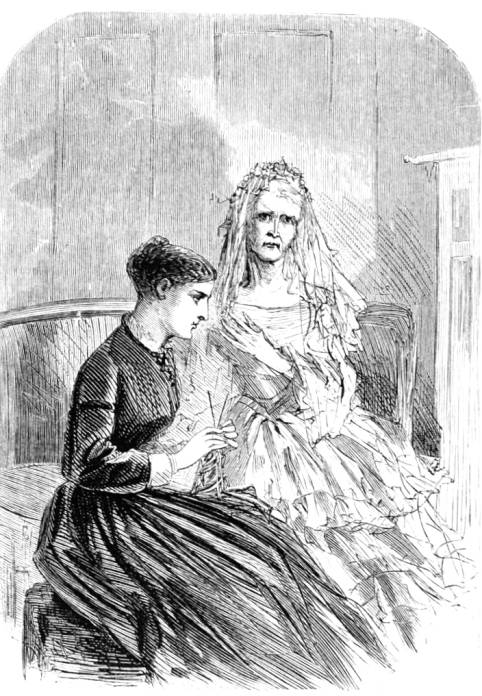 Left: Marcus Stone's Illustrated Library Edition woodblock engraving Pip Waits on Miss Havisham (1862). Centre: John McLenan's 5 January 1861 depiction of Miss Havisham's showing Pip her wedding cake, "It's a great cake. A bride-cake. Mine!". Right: Miss Havisham and Estella by Sol Eytinge, Junior in the Diamond Edition (1867), which involves a much older jilted heiress and a mature adopted daughter.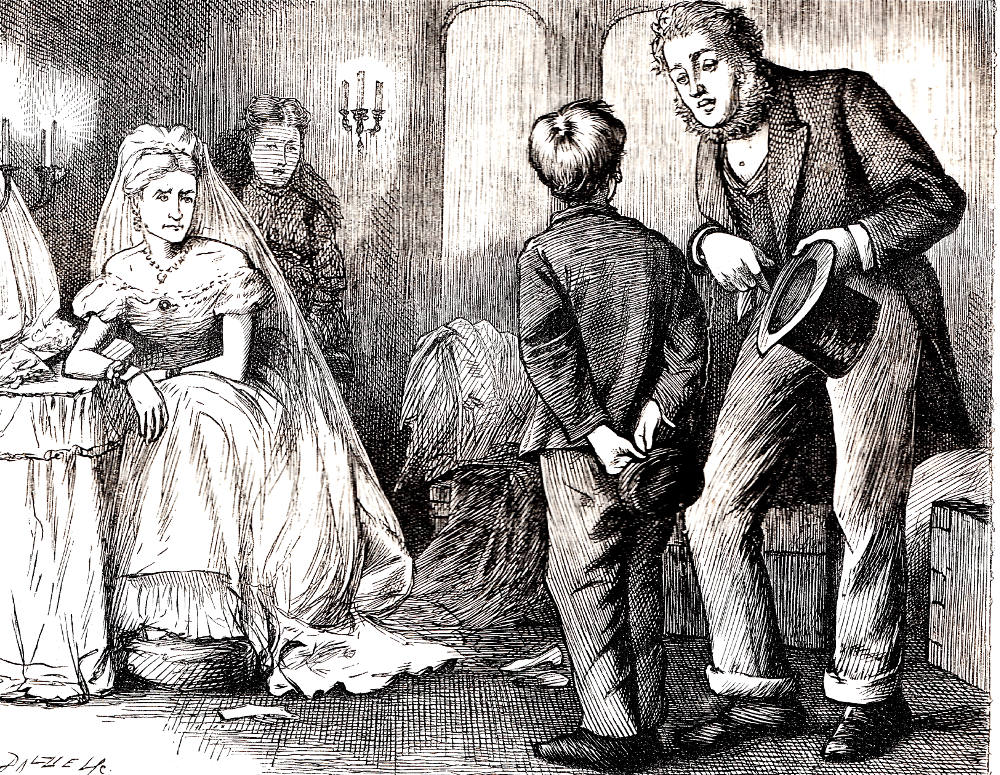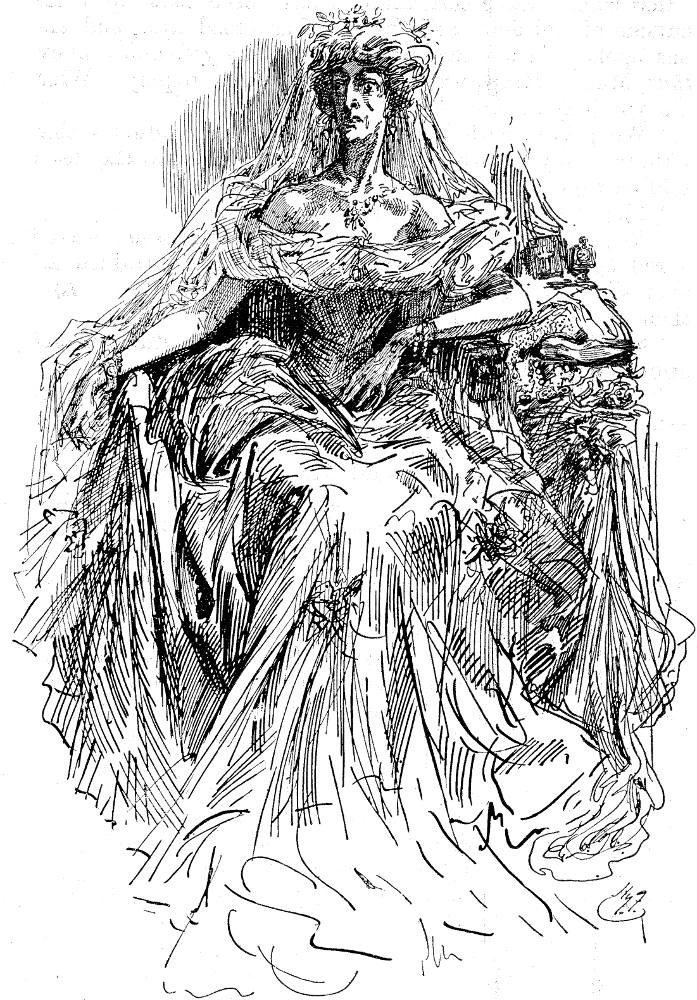 Left: F. A. Fraser's Household Edition illustration of a middle-aged Miss Havisham, supported by Estella, meeting Pip and his brother-in-law to finalize the boy's indentures in "Well, Pip, you know . . . you yourself see me put 'em in my 'at" (1876). Right: Harry Furniss's's illustration of an enthroned but aged bride, "Miss Havisham" (1910).
Other Artists' Illustrations for Dickens's
Great Expectations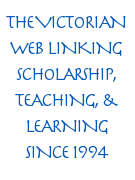 Scanned image and text by Philip V. Allingham. [You may use this image without prior permission for any scholarly or educational purpose as long as you (1) credit the person who scanned the image and (2) link your document to this URL in a web document or cite the Victorian Web in a print one. This image is reproduced courtesy of The Charles Dickens Museum, 48 Doughty Street, London WC1N 2LF.]
Bibliography
Dickens, Charles. Great Expectations.  Illustrated by Charles Green. Gadshill Edition. London: Chapman and Hall, 1897-1908. Note: All material is reproduced courtesy of The Charles Dickens Museum, 48 Doughty Street, London WC1N 2LF.
_____. Great Expectations. Ed. Edward Guiliano and Philip Collins. The Annotated Dickens. 2 vols. New York: Clarkson N. Potter, 1988. II, 822-1115.
---
Created 28 April 2004

Last modified 1 March 2020