"Come on — both of you — both of you!" by Thomas Nast (1873), in Charles Dickens's The Posthumous Papers of The Pickwick Club, Chapter XLI, 247.
Bibliographical Note
Instead of focussing on the antics of Smangle and The Zephyr in Chapter XLI, "What befell Mr. Pickwick when he got into The Fleet; what prisoners he saw there; and how he passed the night," as Phiz has done, Nast shows a stern Pickwick chastising the shame-faced rogues on p. 247. Wood-engraving, 3 ⅝ inches high by 5 ¼ inches wide (9.8 cm high by 13.5 cm wide), framed, half-page; referencing text on the same page; descriptive headline: "Mr. Pickwick Belligerent" (p. 247). Oddly enough, although Phiz executed the same scene for Chapter XLI in the 1874 edition, his illustration appears fourteen pages and two chapters later in the 1874 Chapman and Hall edition, which uses the more reasonable descriptive headline "A Good Understanding Effected" on p. 291.
Passage Illustrated: Childish Antics in the Warder's Room
Mr. Pickwick's heart was really too full to bear it, and he went upstairs to bed.
Now, although the warder's room was a very uncomfortable one (being, in every point of decoration and convenience, several hundred degrees inferior to the common infirmary of a county jail), it had at present the merit of being wholly deserted save by Mr. Pickwick himself. So, he sat down at the foot of his little iron bedstead, and began to wonder how much a year the warder made out of the dirty room. Having satisfied himself, by mathematical calculation, that the apartment was about equal in annual value to the freehold of a small street in the suburbs of London, he took to wondering what possible temptation could have induced a dingy-looking fly that was crawling over his pantaloons, to come into a close prison, when he had the choice of so many airy situations — a course of meditation which led him to the irresistible conclusion that the insect was insane. After settling this point, he began to be conscious that he was getting sleepy; whereupon he took his nightcap out of the pocket in which he had had the precaution to stow it in the morning, and, leisurely undressing himself, got into bed and fell asleep.
"Bravo! Heel over toe — cut and shuffle — pay away at it, Zephyr! I'm smothered if the opera house isn't your proper hemisphere. Keep it up! Hooray!" These expressions, delivered in a most boisterous tone, and accompanied with loud peals of laughter, roused Mr. Pickwick from one of those sound slumbers which, lasting in reality some half-hour, seem to the sleeper to have been protracted for three weeks or a month.
The voice had no sooner ceased than the room was shaken with such violence that the windows rattled in their frames, and the bedsteads trembled again. Mr. Pickwick started up, and remained for some minutes fixed in mute astonishment at the scene before him. . . . .
With this, the speaker snatched that article of dress from Mr. Pickwick's head, and fixed it in a twinkling on that of the drunken man, who, firmly impressed with the belief that he was delighting a numerous assembly, continued to hammer away at the comic song in the most melancholy strains imaginable.
Taking a man's nightcap from his brow by violent means, and adjusting it on the head of an unknown gentleman, of dirty exterior, however ingenious a witticism in itself, is unquestionably one of those which come under the denomination of practical jokes. Viewing the matter precisely in this light, Mr. Pickwick, without the slightest intimation of his purpose, sprang vigorously out of bed, struck the Zephyr so smart a blow in the chest as to deprive him of a considerable portion of the commodity which sometimes bears his name, and then, recapturing his nightcap, boldly placed himself in an attitude of defence.
"Now," said Mr. Pickwick, gasping no less from excitement than from the expenditure of so much energy, "come on — both of you — both of you!" With this liberal invitation the worthy gentleman communicated a revolving motion to his clenched fists, by way of appalling his antagonists with a display of science. [Chapter XLI, "What befell Mr. Pickwick when he got into The Fleet; what prisoners he saw there; and how he passed the night," pp. 246-247]
Commentary: Making Night into Day Under the Influence
The partying of three inmates in the early morning awakens Pickwick during his first night as a prisoner of the Fleet, where time seems to stand still and drunkards turn night into day. Striking a nautical pose, right in the original serial steel-engraving, is the jocular Mivins, whom his fellow-inmates have dubbed "The Zephyr" on account of his ability to dance the hornpipe. His bearded companion, Smangle, dubbed "Shakespeare," sitting at the foot of Pickwick's bed in the original serial illustration In The Warden's Room (July 1837), has already pulled off Pickwick's night-cap in Phiz's 1874 revision and is now standing. Nast decided to move directly to Pickwick's determination to be neither bullied nor cowed, and shows him vanquishing the rioters with an appropriate verbal chastisement and threat of retaliation.
In Nast's version, which captures a slightly later moment in the episode, an assertive and enormous Pickwick — now out of bed and in full possession of his faculties, if not his temper — has terminated their drunken dancing, singing, and carousing by threatening to fight with both of the intruders unless they return his cap immediately. The episode begins with the pair of revellers' awakening Pickwick; they then insult him, bully him, and appropriate both his rented space and then his night-cap, but he gives as good as he gets, making the pair feel like the foolish school-boys they seem to be.
In contrast to Phiz's more dynamic choice of scene in both 1837 and 1874, the pair of revellers who have interrupted Pickwick's sleep are much cowed by a recognisable (although extremely portly) Pickwick in Nast's American Household Edition interpretation (which also includes the "RULES" poster in the background, suggesting that Nast had studied the serial illustration), but are much more realistically modelled in true Sixties style. Presumably, Nast wanted to show Pickwick's determination not to let the moral laxity of the place infect his thinking. Mivins (right) and Smangle (left) look much chastened as a bellicose Pickwick improbably challenges the rapscallions to a fist fight, although Pickwick's tone when combined with their expressions in the illustration might easily suggest that they are suddenly ashamed of their rudeness.
Phiz's Versions of the same Scene, 1837 and 1874
Left: Phiz's original July 1837 steel-engraving of the riotous pair dancing while Pickwick tries to sleeo, The Warden's Room (Ch. XLI). Right: Phiz updated the scene for the 1874 Household Edition: With this, the speaker snatched that article of dress from Mr. Pickwick's head (p. 305). [Click on the images to enlarge them.]
Other artists who illustrated this work, 1836-74
Related Material
Scanned image, colour correction, sizing, caption, and commentary by Philip V. Allingham. [You may use this image without prior permission for any scholarly or educational purpose, as long as you (1) credit the person who scanned the image, and (2) link your document to this URL in a web document or cite the Victorian Web in a print one.]
Bibliography
Dickens, Charles. The Posthumous Papers of the Pickwick Club. Illustrated by Sol Eytinge, Jr. Engraved by A. V. S. Anthony. The Diamond Edition. Boston: Ticknor and Fields, 1867.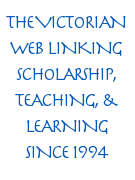 Dickens, Charles. The Posthumous Papers of the Pickwick Club. The Household Edition. Illustrated by Thomas Nast. New York: Harper and Brothers 1873.
Dickens, Charles. Pickwick Papers. Illustrated by Hablot Knight Browne ('Phiz'). The Household Edition. London: Chapman and Hall, 1874.
Dickens, Charles. Pickwick Papers. Illustrated by Hablot Knight Browne and Others. Edited by Edward Guiliano and Philip Collins. The Annotated Dickens, Volume One. New York: Clarkson N. Potter, 1986.
---
Last modified 21 September 2021