With this, the speaker snatched that article of dress from Mr. Pickwick's head by Phiz (Hablot K. Browne). Household Edition (1874) of Dickens's Pickwick Papers, p. 305. Wood-engraving, 3 ⅝ inches high by 5 ⅜ inches wide (9.8 cm high by 13.7 cm wide), framed, half-page; referencing text for Chapter XLI in the 1874 edition, but some fourteen pages and two chapters earlier. Descriptive headline "A Good Understanding Effected" on p. 291. [Click on the image to enlarge it.]
Scanned image and text by Philip V. Allingham. Formatting by George P. Landow. [You may use this image without prior permission for any scholarly or educational purpose as long as you (1) credit the person who scanned the image and (2) link your document to this URL in a web document or cite the Victorian Web in a print one.]
Commentary: Making Night into Day Under the Influence
The partying of three inmates in the early morning awakens Pickwick during his first night as a prisoner of the Fleet, where time seems to stand still and drunkards turn night into day. Striking a nautical pose, right, is the jocular Mivins, whom his fellow-inmates have dubbed "The Zephyr" on account of his ability to dance the hornpipe. His bearded companion, Smangle, dubbed "Shakespeare," sitting at the foot of Pickwick's bed (right in the original serial illustration In The Warden's Room, July 1837), has already pulled off Pickwick's night-cap in Phiz's 1874 revision and is now standing.
Left: Phiz's In The Warden's Room (1837). Right: Nast's Come on — both of you — both of you! (1873).
In the bed next to Pickwick's, a unnamed drunk (who applauds Mivins's dancing and warbles a comic song in the original engraving from his bed, centre) looks almost comatose, and can barely come to consciousness as The Zephyr gaily executes the hornpipe at the end of his bed. In Nast's version, which captures a slightly later moment in the episode, Pickwick — now out of bed and in full possession of his faculties, if not his temper — has terminated their dancing, singing, and carousing by threatening to fight with both of the intruders unless they return his cap immediately. The episode begins with the pair of revellers' awakening Pickwick; they then insult him, bully him, and appropriate both his rented space and then his night-cap, but he gives as good as he gets, making the pair feel like the foolish school-boys they seem to be.
Passage Realised: Lifestyles of the Inebriated, Indigent, and Indebted
"Bravo! Heel over toe — cut and shuffle — pay away at it, Zephyr! I'm smothered if the opera house isn't your proper hemisphere. Keep it up! Hooray!" These expressions, delivered in a most boisterous tone, and accompanied with loud peals of laughter, roused Mr. Pickwick from one of those sound slumbers which, lasting in reality some half-hour, seem to the sleeper to have been protracted for three weeks or a month.
The voice had no sooner ceased than the room was shaken with such violence that the windows rattled in their frames, and the bedsteads trembled again. Mr. Pickwick started up, and remained for some minutes fixed in mute astonishment at the scene before him.
On the floor of the room, a man in a broad-skirted green coat, with corduroy knee-smalls and grey cotton stockings, was performing the most popular steps of a hornpipe, with a slang and burlesque caricature of grace and lightness, which, combined with the very appropriate character of his costume, was inexpressibly absurd. Another man, evidently very drunk, who had probably been tumbled into bed by his companions, was sitting up between the sheets, warbling as much as he could recollect of a comic song, with the most intensely sentimental feeling and expression; while a third, seated on one of the bedsteads, was applauding both performers with the air of a profound connoisseur, and encouraging them by such ebullitions of feeling as had already roused Mr. Pickwick from his sleep. [chapter 41 of the Household Edition: Chapman & hall, p. 291; Harper & Bros., p. 247]
Of the telling background details, such as the clothing hanging above the occupants' heads, that add depth to the 1837 original only a page headed by the word "RULES" remains in Phiz's 1873 redrafting. Moreover, in reorienting the illustration from vertical to horizontal and transforming it from fine-lined engraving to heavily-lined woodcut, Phiz has altered the mood of the composition from riotously nightmarish (with Pickwick dismayed by the bacchanal that seems to have broken out in his room) to somnolent as Mivins and Smangle, energized but not necessarily inebriated, contrast the sleepy inmates of the Warden's Room — and Pickwick, devoid of hat and glasses in the 1873 revision, looks nothing like himself. The Zephyr is lighter, more agile, better dressed, and more engaged in his terpsichorean antics in the original; in the 1873 version, we do not see his embroidered "flash" waistcoat, and his figure is heavier; moreover, he shows off his dance steps for Pickwick in the later version, whereas he seems transported to another dimension as he dances in the original 1837 illustration.
In contrast, the pair of revellers who have interrupted Pickwick's sleep are much cowed by a recognisable (although extremely portly) Pickwick in Nast's American Household Edition interpretation (which also includes the "RULES" poster in the background), but are much more realistically modelled in true Sixties style. Presumably, Nast had the following passage in mind when he showed Mivins (right) and Smangle (left) looking much chastened as a bellicose Pickwick improbably challenges the rapscallions to a fist fight:
. . . and then, recapturing his nightcap, [Pickwick] boldly placed himself in an attitude of defence.
"Now," said Mr. Pickwick, gasping no less from excitement than from the expenditure of so much energy, 'come on — both of you — both of you!' With this liberal invitation the worthy gentleman communicated a revolving motion to his clenched fists, by way of appalling his antagonists with a display of science.
It might have been Mr. Pickwick's very unexpected gallantry, or it might have been the complicated manner in which he had got himself out of bed, and fallen all in a mass upon the hornpipe man, that touched his adversaries. Touched they were; for, instead of then and there making an attempt to commit man- slaughter, as Mr. Pickwick implicitly believed they would have done, they paused, stared at each other a short time, and finally laughed outright.
"Well, you're a trump, and I like you all the better for it,' said the Zephyr. "Now jump into bed again, or you'll catch the rheumatics. No malice, I hope?" said the man, extending a hand the size of the yellow clump of fingers which sometimes swings over a glover's door. [Harper & Bros., p. 247]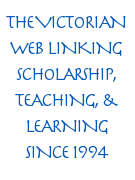 Other artists who illustrated this work, 1836-74
Related Material
References
Dickens, Charles. Pickwick Papers. The Household Edition. London: Chapman and Hall, 1874; New York: Harpers, 1874.
---
Last modified 5 August 2019