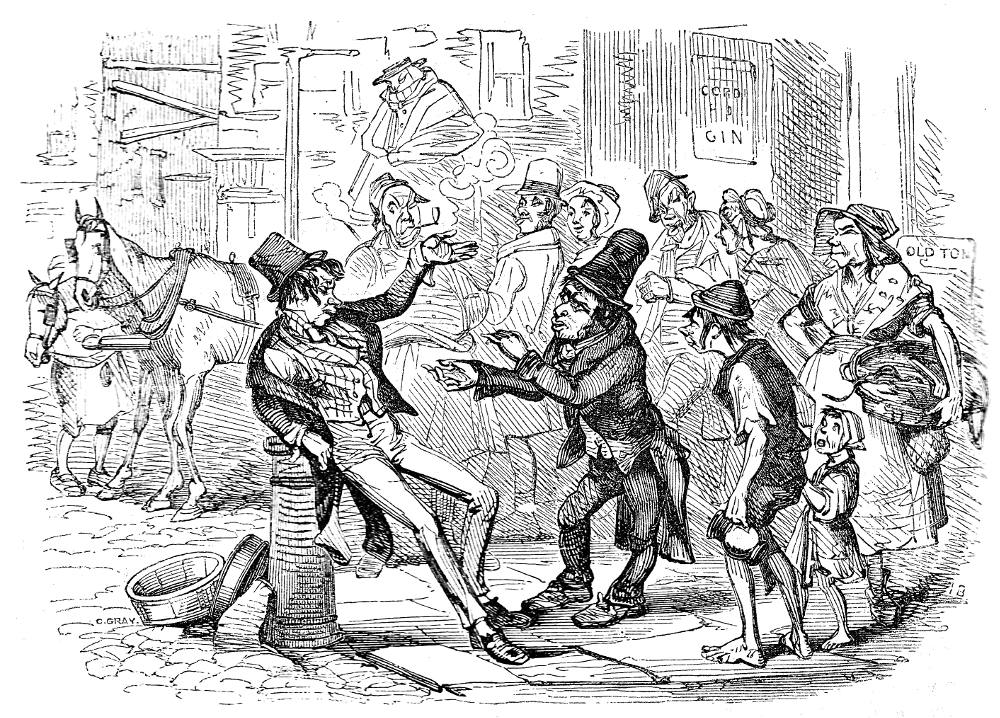 Quilp's Discovery by Hablot Knight Browne (Phiz). Wood engraving, 3 ¼ x 4 ½ inches (8 x 11.7 cm). — Part Fourteen, Chapter 23, The Old Curiosity Shop. Date of original serial publication: 8 August 1840. Master Humphrey's Clock, no. 17, 218. [Click on images to enlarge them.]
Context of the Illustration: Dick and Quilp Make up
Mr. Swiveller swayed himself to and fro to preserve his balance, and, looking into a kind of haze which seemed to surround him, at last perceived two eyes dimly twinkling through the mist, which he observed after a short time were in the neighbourhood of a nose and mouth. Casting his eyes down towards that quarter in which, with reference to a man's face, his legs are usually to be found, he observed that the face had a body attached; and when he looked more intently he was satisfied that the person was Mr Quilp, who indeed had been in his company all the time, but whom he had some vague idea of having left a mile or two behind.
"You have deceived an orphan, Sir," said Mr. Swiveller solemnly.
"I! I'm a second father to you," replied Quilp.
"You my father, Sir!" retorted Dick. "Being all right myself, Sir, I request to be left alone — instantly, Sir."
"What a funny fellow you are!" cried Quilp.
"Go, Sir," returned Dick, leaning against a post and waving his hand. "Go, deceiver, go, some day, Sir, p'r'aps you'll waken, from pleasure's dream to know, the grief of orphans forsaken. Will you go, Sir?" [Chapter XXIII, 217-18]
Commentary: Quilp Bested in a Pugilistic Encounter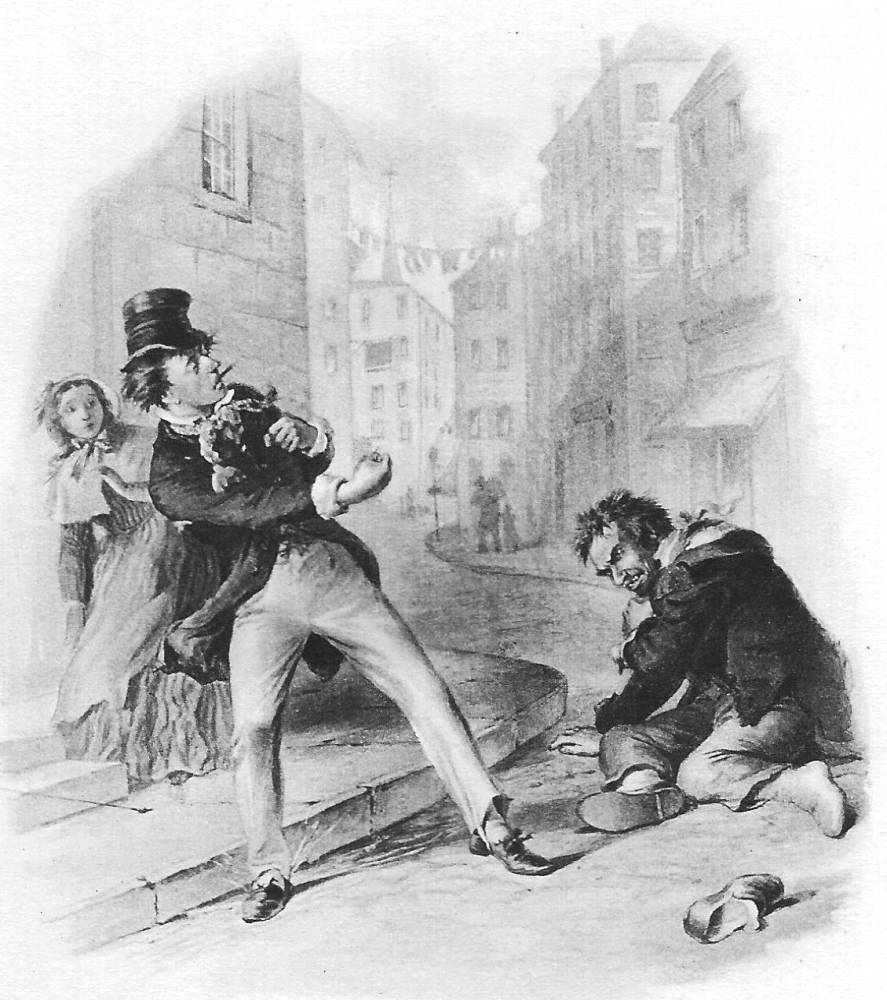 Right: Darley's character study of the agressive Swiveller giving Quilp more than he bargained for when he rushed out of the shop, expecting to berate his timid wife: Dick Swiveller and Quilp (1888). Darley seems to admire Dick's energy and pluck as he flattens the bully and prepares for a second pugilistic encounter in Chapter XXIII.
Phiz out of all the nineteenth-century illustrators of the novel offers the fullest treatment of the scene in which the young "bravo," Dick Swiveller, defends himself against Quilp's rampaging out of the curiosity shop and into the street. As with his previous London scenes involving these characters, here Phiz includes a number of "street people" as critical observers of the little drama playing out before them. In contrast to the respectable bourgeoisie in the background who seem only mildly curious, the pot-boy, laundry-woman, and urchin closely follow the dialogue and actions of the dwarf in the big hat and the besotted youth whose must support himself by hanging on to a hitching post.
Related Resources Including Other Illustrated Editions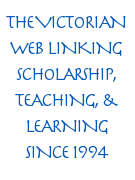 Scanned image and text by Philip V. Allingham. [You may use this image without prior permission for any scholarly or educational purpose as long as you (1) credit the person who scanned the image and (2) link your document to this URL in a web document or cite the Victorian Web in a print one.]
Bibliography
Dickens, Charles. The Old Curiosity Shop in Master Humphrey's Clock. Illustrated by Phiz, George Cattermole, Samuel Williams, and Daniel Maclise. 3 vols. London: Chapman and Hall, 1840.
---
Created 10 May 2020

Last modified 10 October 2020