Purifying the Atmosphere — Phiz's eighteenth regular contribution, the twenty-fourth illustration in the series, tailpiece for Chap. XXIII (8 May 1841, Part 13). 3 ¼ by 4 ½ inches (8.3 cm high by 11.3 cm wide), vignetted. Volume Three, Part 56 of Master Humphrey's Clock, in which Dickens's Barnaby Rudge originally appeared. The 1849 Bradbury and Evans two-volume edition: bottom of 68 in Vol. III. Running Head: "Master Humphrey's Clock" (68). [Click on the images in order to enlarge them.]
Context of the Illustration: Sir John Chester's fumigates his chambers
. . . he put on his coat, took a farewell glance at the glass, and summoned his man, who promptly attended, followed by a chair and its two bearers.
"Foh!" said Mr. Chester. "The very atmosphere that centaur has breathed, seems tainted with the cart and ladder. Here, Peak. Bring some scent and sprinkle the floor; and take away the chair he sat upon, and air it; and dash a little of that mixture upon me. I am stifled!"
The man obeyed; and the room and its master being both purified, nothing remained for Mr. Chester but to demand his hat, to fold it jauntily under his arm, to take his seat in the chair and be carried off; humming a fashionable tune. [Chapter the Twenty-third, 68]
Commentary: Birds of a very different feather band together
Mr. Chester apparently had employed Hugh to waylay Dolly Varden, and to procure information about his son, Edward, and to acquire any correspondence that Emma Haredale might entrust to Dolly. Hugh now arrives to deliver the letter and to receive a a reward from his patron. Mr. Chester intimates that, should Hugh not do exactly as instructed, his parron would happily impeach upon him as a footpad. The illustration, therefore, represents the aftermath of the interview, when Mr. Chester has his valet remove any trace of the stink that Hugh, the ostler for the Maypole, may have left behind. This is as much the taint of criminality as the unwelcome odour of horses and stables. Chester's man, Peak, almost as elegantly attired as his employer, holds a bottle of some sort of air-freshener aloft as the chairmen assemble their vehicle (apparently in Mr. Chester's front hall), and the fashionably attired gentleman holds a bouquet to his nose.
Parallel Illustrations from the Original and 1910 Editions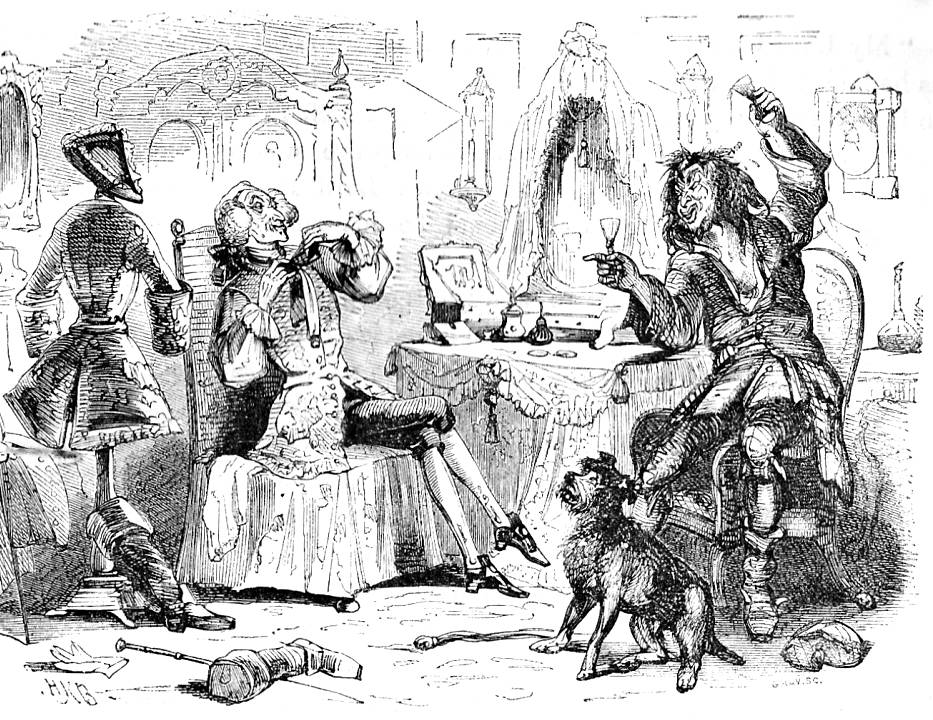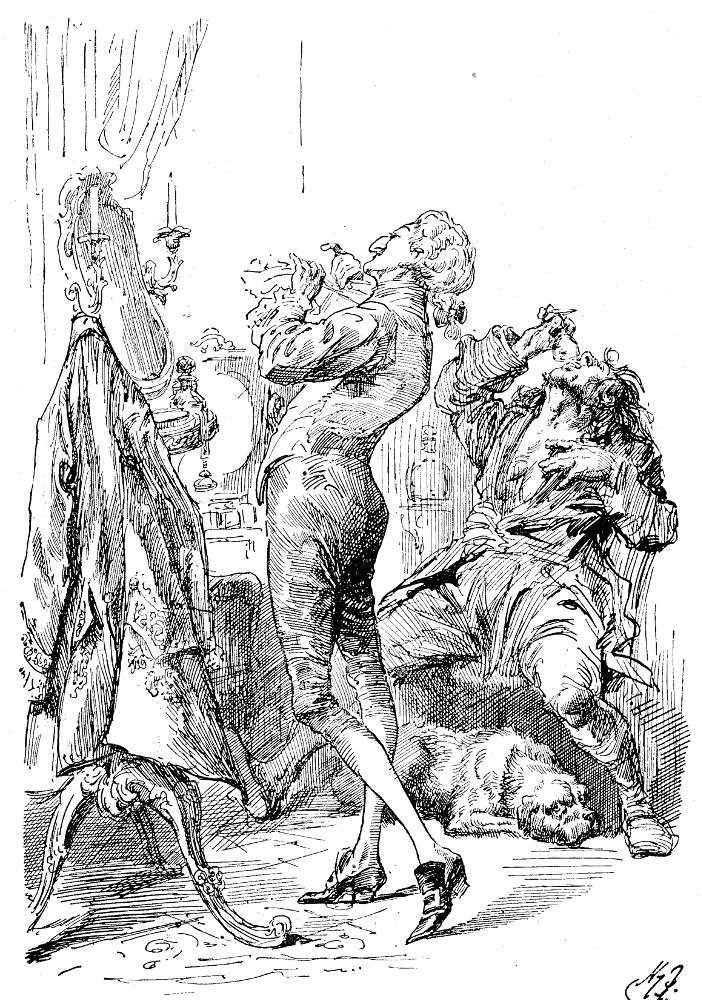 Left: Phiz's depiction of Hugh's visit to Mr. Chester to deliver the purloined letter: Hugh Calls on his Patron (headpiece for May 1841 monthly number). Right: Harry Furniss's realisation of the same scene: v, Charles Dickens Library Edition (1910).
Related Material including Other Illustrated Editions of
Barnaby Rudge
Scanned image and text by Philip V. Allingham. [You may use this image without prior permission for any scholarly or educational purpose as long as you (1) credit the person who scanned the image and (2) link your document to this URL in a web document or cite the Victorian Web in a print one.]
Bibliography
Dickens, Charles. Barnaby Rudge. Illustrated by Hablot K. Browne ('Phiz') and George Cattermole. London: Chapman and Hall, 1841; rpt., Bradbury & Evans, 1849.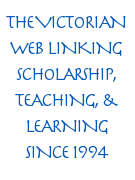 ________. Barnaby Rudge. Illustrated by Harry Furniss. The Charles Dickens Library Edition. London: Educational Book Company, 1910. VI.
Hammerton, J. A. "Ch. XIV. Barnaby Rudge." The Dickens Picture-Book. The Charles Dickens Library Edition, illustrated by Harry Furniss. London: Educational Book Co., 1910. 213-55.
Vann, J. Don. "Charles Dickens. Barnaby Rudge in Master Humphrey's Clock, 13 February-27 November 1841." New York: MLA, 1985. 65-66.
---
Created 9 November 2007

Last modified 9 December2020