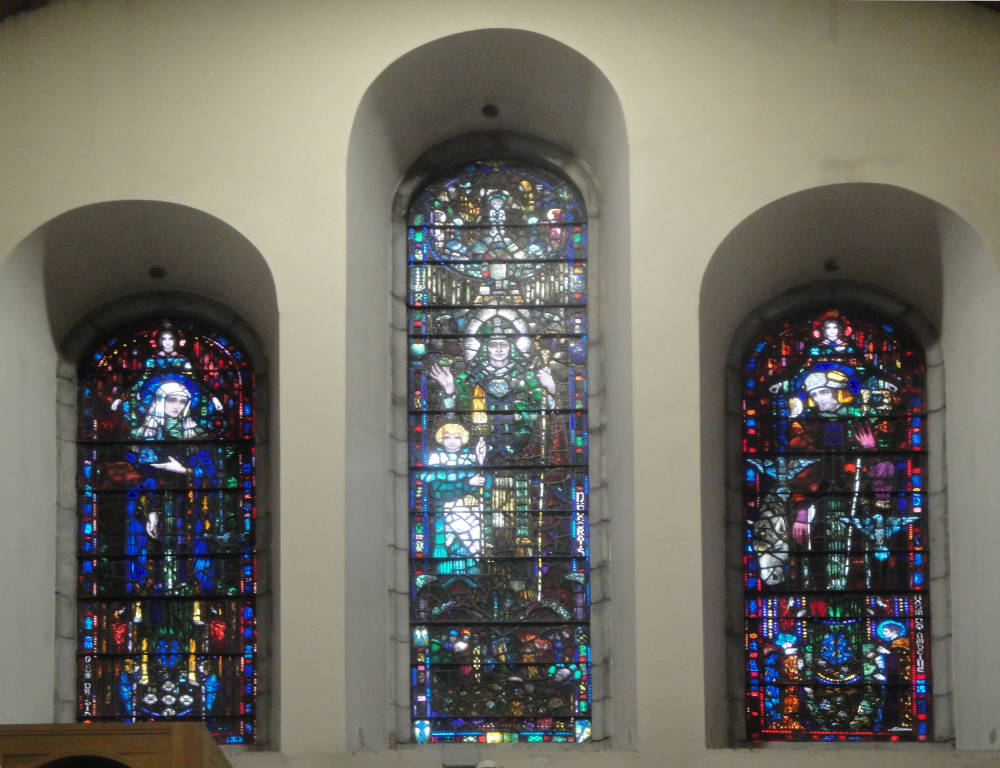 St. Bridget, St. Patrick, St. Columba (Colm Cille). Harry Clarke. Stained glass in a lead frame. Honan Chapel, St. Fin Barre's Cathedral. Click on images to enlarge them. Photographs and caption by Robert Freidus 2019. Perspective correction and formatting by George P. Landow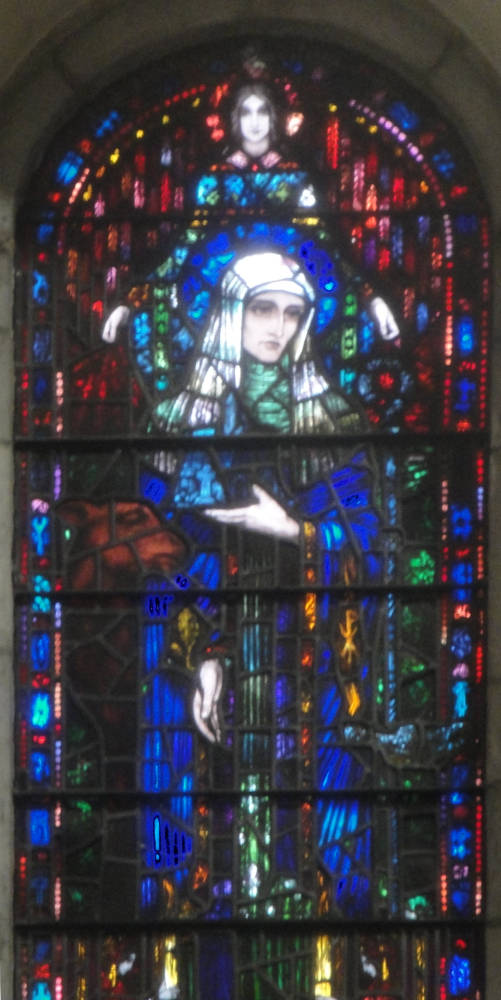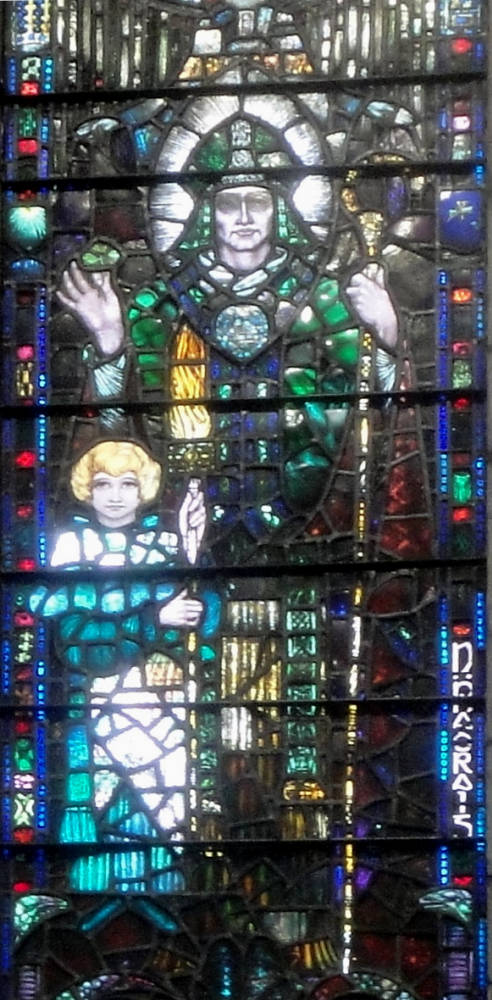 Left: St. Bridget (detail). Right: St. Patrick (detail).
Left: Detail from base of the St. Columba window. Right: Detail from top of St. Patrick window.
Related material
---
Last modified 8 November 2019