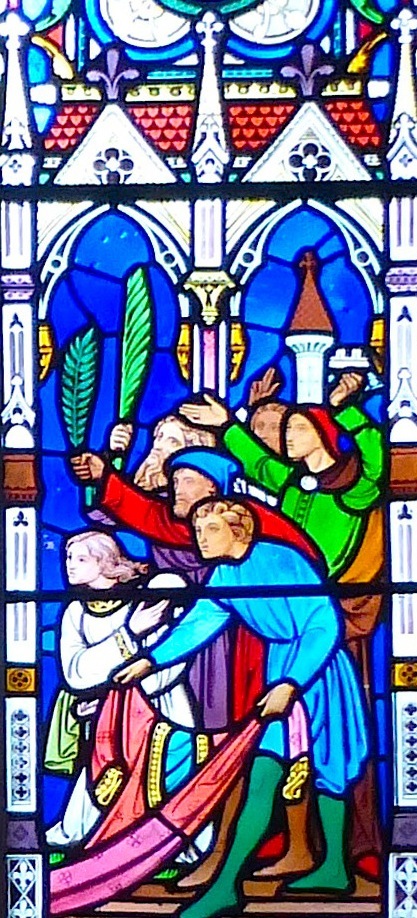 Clement Heaton (1824–82), was born in Bradford-on-Avon in Wiltshire, as the son of a Methodist Minister, and started producing stained glass in the early 1850s (see "Architects and Artists"). He is said to have been influenced by Pugin, to have worked previously as a glass painter for William Holland in Warwick, and to have produced "an extended range of colours" from his research into pigments ("Heaton, Butler & Bayne"). After a few years Heaton went into partnership with lead glazier James Butler (1830-1913), who also came from Warwick — the two perhaps knew each other through working with Holland.
In the early years the partners went in with Clayton and Bell in London, until they had their own design team headed by the Pre-Raphaelite Robert Turnill Bayne (1937-1915), another Warwick man, who came over to them from Clayton and Bell. The talented Alfred William Hassam (1842-69), who is also known for his paintings, but who had been working in stained glass since as early as 1858, came to design for them in about 1860 as well. Bayne joined the partnership in 1862, so that it became Heaton, Butler and Bayne. "Bayne's striking and linear designs were carried out in an exceptionally wide range of coloured glass, developed by Heaton as a result of his researches into medieval techniques" (Campbell 472).
In 1864, the firm began to use the artist Henry Holiday as a freelance designer, an arrangement that lasted until 1878. Holiday's designs inclined more towards the classical, his feelings for which can easily be seen in his book, Stained Glass as an Art (1896), though the main concern expressed here is that there should be no affectation of any kind, but "genuine personal feeling ... the true expression of the best that is in [the individual artist]" which "has nothing in common with the imitation of tricks of manner, and ... does not change with different buildings (nor with the state of the market)" (115-16).
Heaton, Butler and Bayne often worked with the architect Arthur Blomfield, but did less stained glass for churches in its later years (see "Architects and Artists"). Unfortunately, the firm's records were destroyed on its dissolution, but its work can be seen all over the country and beyond it, and there is an example of it in Westminster Abbey, the Brunel Memorial Window of 1868, with figures drawn by Holiday. — Jacqueline Banerjee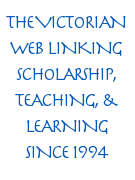 St Mary Magdalene Church, Enfield
Other Works
Bibliography
"Architects and Artists H." Sussex Parish Churches. Web. 19 November 2014.
Campbell, Gordon, ed. Encyclopedia of the Decorative Arts, Vol. II. Oxford: Oxford University Press, 2006.
"Heaton, Butler & Bayne (1852-1953)." Gwydir Lliw Nghymru: Stained Glass in Wales. Web. 19 November 2014.
Holiday, Henry. Stained Glass as an Art. London: Macmillan, 1896. Internet Archive. Contributed by the Smithsonian Libraries. Web. 19 November 2014.
"Isambard Kingdom Brunel." Westminster Abbey. Web. 19 November 2014.
---
Last modified 10 October 202