The following text comes from the program for the 2007 Bard College concert series and symposium entitled Elgar and His World, which was organized by Leon Botstein, Christopher H. Gibbs, and Robert Martin, Artistic Directors, Irene Zedlacher, Executive Director, and Byron Adams, Scholar in Residence 2007. Readers may wish to consult the festival site for additional information about this and past festivals and related publications, including Elgar and His World, ed. Byron Adams, which Princeton University Press published in 2007.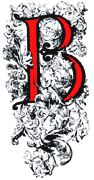 y long tradition, concert programs in the Victorian era tended to balance vocal and instrumental pieces. During the period of Elgar's musical apprenticeship, it was the convention to alternate between the two kinds of music and to avoid performing several examples of the same genre in a row. These practices grew from a deep fascination with virtuosity in its contrasting forms, the voice and the instrument being thought mutually interdependent — a "love duet" of bel canto between them, as Rodolfo Celletti has argued. Nor would a concert offer only music from one country, least of all from the immediate region: cosmopolitanism was essential to the musical culture of Britain during this period. The present program resembles the new kinds of concerts that were moving away from old norms after around 1840. It became common to give much more weight to the vocal component while nonetheless including a few instrumental numbers as contrast. A preponderance of vocal numbers had first appeared at concerts focused, nationalistically, on British music, particularly at the Vocal Concerts offered from the 1790s. British composers had been all but excluded from the King's Theatre since its founding, and few were admitted to the programs of the Philharmonic Society; for that reason musicians working against that pattern tended to go against other musical conventions.
The term "glee," first evident in the middle of the 1600s, was a song for three or four unaccompanied solo voices that demanded considerable skill despite having limited contrapuntal activity. Its central role at the Noblemen and Gentlemen's Catch Club (1761) brought high patronage upon many English composers. Glees also became a major component of English opera, and after 1800 they were often given accompaniment or a choral component. The genre fell into disfavor as Romantic ideas made serious music and sociability incompatible, but glees were performed widely in many kinds of concerts for the rest of century. Highranking church musicians continued to compose glees, as we find in Music, All Powerful by Thomas Forbes Walmisley, organist at St. Martin's-in-the-Fields, and Cupid Look About Thee by John Stainer, organist at Magdalen College, Oxford, called "a Fa-la" when published in 1900.
The boundary between what one might call popular and serious music remained fruitfully vague in the British song literature. Charles Edward Horn, variously a singer, bass player, and composer, originally made a big hit with the song (sometimes called a cavatina) Cherry Ripe in the comic opera Paul Pry (1826), a pasticcio of pieces by various composers. Horn left for New York for good the year after, eventually directing the Handel and Haydn Society in Boston. Liza Lehmann, first a leading singer and then an important composer, likewise made her name from the success of her song cycle In a Persian Garden (1896); the most celebrated song from this cycle was "O Moon of My Delight." John Liptrot Hatton was a key figure in leading the ballad away from its Italian origins; a comic singer, he conducted the fabulously influential Boosey Ballad Concerts in their first 10 seasons. "To Anthea" and "The Hag" were published in Songs by Herrick, Ben Jonson,and Sedley in 1850. His ballads — indeed Henry Bishop's "Home, Sweet Home" — were occasionally performed at the Hallé Concerts in Manchester during the 1860s.
Though a mid-nineteenthth-century musician might not have segregated genres as strictly as is done in today's concert, inclusion of the three piano pieces and sextet would have provided a judicious balance. Johann Baptiste Cramer (who published under the name "John Baptist") moved from Mannheim to London at age 3 to become the British capital's foremost representative of the "classic"style as composers turned in new directions. In the Introduzione ed aria all'inglese ("Introduction and Aria in English style") he commented ironically on the hegemony of Italian opera among the English upper classes. William Sterndale Bennett took a challenging high road in his career by focusing his attention on instrumental rather than vocal music. As Peter Horton suggests, the Impromptu from Op. 12, a Grazioso in E major, shifts from a "song without words" style to a dark minore section similar to that found in Schumann's Arabesque, which was written two years later. This ingratiating piece seems not to have been performed during the composer's lifetime. Bennett's Piano Sextet formed part of a large body of chamber works with diverse instruments, this one a string quartet plus bass and piano. Bennett may have had in mind Beethoven's Septet, one of the great German composer's most often performed pieces at the time. Felix Mendelssohn's Fantasia on "The Last Rose of Summer" illustrates the popular touch in his oeuvre, an affinity with the general public that kept some of his pieces in the domestic repertory for generations. Thomas Moore (1779-1852) had composed the song "'Tis the Last Rose of Summer," on words by the Dubliner Sir John Stevenson; Mendelssohn was one of the earliest composers to write a piece upon this melody.
Three young composers are represented among the sacred pieces on the program. A purposeful 15-year-old Edward Elgar wrote O salutoris hostia in 1872, the year in which he worked briefly in a solicitor's office. He composed the Ave verum and Ecce sacerdos magnus for St. George's Church, where he was organist, during his years as a freelance musician in the musically rich town of Worcester. Samuel Sebastian Wesley turned toward Romantic chromaticism in Wash Me Thoroughly from My Wickedness, a concise single-movement full anthem. Frederick Arthur Gore Ouseley had just received his Doctor of Music degree from Oxford University, but had already begun establishing the foundation of his choir school at St. Michael's College, Tenbury Wells, when he composed the anthem From the Rising of the Sun.
In 1875, the year Trial by Jury, the first of Arthur Sullivan's wellknown operettas, opened in London, most people already knew him well for his ballads and related songs. Indeed, his name occurred on the programs of the Boosey concerts more than almost any other composer. But Sullivan wrote a large number of songs that were designed neither for the ballad concerts nor for an operetta, though calling them "serious" may misrepresent them. The incidental music that he wrote for Shakespeare's The Tempest included the song Where the Bee Sucks; the music for this play was his graduation piece at the Leipzig Conservatorium (1861). A score that included two female soloists, the incidental music for The Tempest was performed in an expanded version at the Crystal Palace Concerts the following year, with a narration written by music critic Henry Chorley. Orpheus and His Lute has a text drawn from Act V of Shakespeare's Henry VIII. The Lost Chord, with a text by the noted poet Adelaide A. Proctor, was originally scored for baritone and both piano and organ (or harmonium). Sullivan wrote this song while his brother Fred lay on his deathbed in 1877. It became enormously popular in Victorian parlors and on the concert stage, constituting something of a signature piece for Sullivan in his lifetime.
Bibliography
Elgar and His World. Program for the Bard Music Festival. Anandale-on-Hudson: Bard College, 2007; pp. 20-22.
---
Last modified 22 August 2007