Shotwick Church, Cheshire, 1855 by William Davis, 1812-1873. Oil on panel, signed and inscribed on the verso "Shotwick - Cheshire" and inscribed with the artist's name and address. Also inscribed "The Property of Jno Miller". This information is repeated in the same hand on the back. 13 x 20 inches, 33.5 x 51.0 centimetres. Exhibited: Liverpool, Liverpool Academy, 1855, number 398. Provenance: John Miller, Everton Brow, Liverpool; Lieutenant Colonel James B. Gaskell, of Woolton, Lancashire; Robert Dunthorne, Liverpool.
Commentary by Hilary Morgan and Peter Nahum
Davis became a full member of the Liverpool Academy in 1854 and the following year he exhibited four works there, including the present picture. Murray's Handbook to Shropshire, Cheshire and Lancashire of 1870 wrote of the subject depicted: "4m west of Mollington, nearly opposite Queensferry is Shotwick, the ch. of which has a fine tower, nave, chancel, north aisle and chapel. The doorway has a norm. arch." It is typical of the Liverpool School's approach to landscape that when they do represent a building of historic interest they minimise its importance in the picture. Here the church is tucked into the distance behind trees.
The first owner of this picture, John Miller, was one of the most important patrons of the Liverpool school. It was probably he who encouraged Davis to make the decisive change in his art, abandon figure painting and devote himself to landscape. This occurred in 1853 after a trip to his native Ireland with his fellow artist Robert Tonge. As Marillier noted; "The change of subject proved immediately successful. Davis developed an original gift for landscape which entitles him to a very high place amongst the exponents of this essentially British art, both as a colourist and as a searcher after poetic effect. His landscape painting rapidly developed qualities of luminosity and brilliance, under the example of Pre-Raphaelitism. He glazed transparent or semi-opaque pigments over a white ground, as can be seen in the foreground of this picture. This shows a great development from his "Bidston Marsh at Wallasey" (1853, Walker Art Gallery Liverpool) which, although only two years earlier in date, is starker and more sombre in tone. 1855 was also the year when Davis first exhibited at the Royal Academy. His "Early Spring Evening, Cheshire" was described by Dante Gabriel Rossetti as one of the best landscapes in the exhibition. However Ruskin was less enthusiastic. Perhaps his response would have been different (and Davis's ultimate success in London greater) had his Royal Academy picture included the close foreground studies of wild roses and the variety of detail in the foliage so evident in the present work.
References
Morgan, Hilary, and Peter Nahum. Burne-Jones, the Pre-Raphaelites, and Their Century. London: Peter Nahum, 1989. Catalogue number 34.
H.C. Marillier, The Liverpool School of Painters, John Murray, London 1904 page 100.
George Birbeck Hill, editor, Letters of Dante Gabriel Rossetti to William Allingham, (Unwin, London 1897), page 122.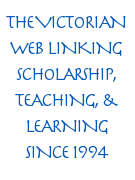 Peter Nahum Ltd, London has most generously given its permission to use in the Victorian Web information, images, and text from its catalogues, and this generosity has led to the creation of hundreds of the site's most valuable documents on painting, drawing, and sculpture. The copyright on text and images from their catalogues remains, of course, with Peter Nahum Ltd.
Readers should consult the website of Peter Nahum at the Leicester Galleries to obtain information about recent exhibitions and to order their catalogues. [GPL]
---
Last modified 27 December 2001