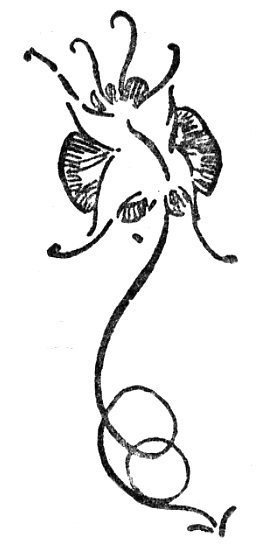 In attempting to analyse and describe the art of James McNeill Whistler, one is faced at the outstart with the choice of two alternatives — such a choice as the work of no other artist would offer. For either he is great — nay, of the greatest a master, or he is what his earliest critics called him — a charlatan! There is no middle course. If his artistic aims are true, few will deny his greatness; if false, it can only be a matter of time before his works, divested of the glamour with which his admirers have surrounded them, are seen in their true light. No apology is needed for stating that it is our aim to show that he belongs to the ranks of the great masters in art. — T.R. Way and G.R. Dennis
The leader of the reaction against this method of Millais was undoubtedly Whistler - a man of great originality, whose influence on modern art can hardly be exaggerated. The chief characteristics of his portrait, as of his other work are a great subtlety of tone, harmonious colouring, pitched in a very subdued key, and a simplicity of arrangement that is carried so far at times as to seem to the natural man mere wilful eccentricity. — John Collier, xxxx, 1905 [quoted in Cox]
Biographical materials and other discussions
Works
Bibliography
Baldry, A. L. "James McNeill. "James McNeill Whistler, his art and influence." The Studio 29 (1903): 237-45. Internet Archive. Web. 12 January 2012. [Complete text in the Victorian Web.]
Dorment, Richard and M.F. MacDonald. . Tate Gallery Publications, 1994.
Getscher, Robert W. The Stamp of Whistler. Exhibition catalogue. Oberlin, Ohio: Allen Memorial Art Museum, 1977.
Lochnan, K. Turner, Whistler, Monet. London: Tate Publishing, 2004.
MacDonald, Margaret F., Susan Grace Galassi, and Aileen Ribiero with Patricia de Montfort. Whistler, Women, and Fashion. New Haven and London: Frick Collection and Yale University Press, 2003.
Macdonald, Margaret F. and Grischka Petri. James McNeill Whistler: The paintings, a catalogue raisonné. University of Glasgow, 2020; click here to visit the website.
Menpes, Dorothy. "Reminiscences of Whistler by Mortimer Menpes." The Studio 29 (1903): 245-57. Internet Archive. Web. 13 January 2012. [Complete text in the Victorian Web.]
Merrill, Linda. A Pot of Paint: Aesthetics on Trial in Whistler v. Ruskin. Washington: Smithsonian Institution Press, 1992.
Way, T.R., and G.R. Dennis. The Art of James McNeill Whistler. London: George Bell and Sons, 1903. Copy from the University of British Columbia available on the Internet Archive. Web. 14 January 2012.
Whistler, J.M. Mr Whistler's "Ten O'Clock". London: Chatto and Windus, 1888.
Whistler, J.M. The Gentle Art of Making Enemies. London: William Heinemann, 1890.
Weintraub, Stanley. Whistler: A Biography. New York: Weybright and Taslley, 1994.
---
Last modified 29 October 2020