Want to know how to navigate the Victorian Web? Click here.
General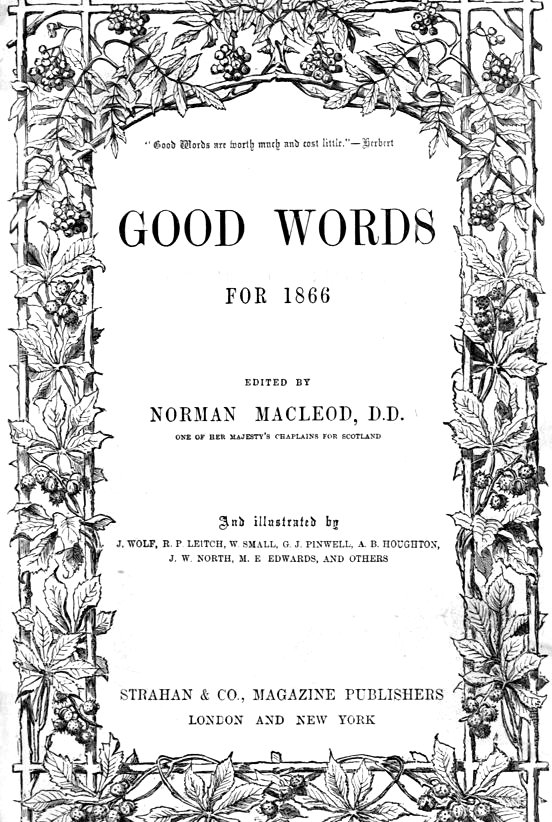 Artists with Illustrations in
Good Words
Authors with works in
Good Words
Works Cited
Good Words. London: Strahan, 1860–70.
The Brothers Dalziel. A Record of Work, 1840–1890. 1901; reprint, with a Foreword by Graham Reynolds. London: Batsford, 1978.
---
13 January 2021