Biography
Susan Durant (1827-1873) was born in Stamford Hill in Middlesex. Her father was a silkbroker, and her parents are not known to have been artistic, but a winter stay in Italy inspired their daughter with a love of sculpture, and they apparently did not discourage her from devoting herself to it (see Hurtado 37). After studying at the private Dickinson's Academy in London, she became a pupil of the French sculptor Baron Henri de Triqueti, continuing to be his assistant and visiting him regularly even after establishing her own studio in London. Known for her vivaciousness, charm and beauty, she would eventually bear his child. George Grote, the elderly politician, historian and philosopher who had been one of the founders of University College, London, also fell in love with her when she was creating his portrait medallion in the early 1860s, though his strong-minded wife of over forty years, Harriet Grote, saw to it that their marriage survived (see Richardson 138).
Durant had a highly successful career, winning the Society of Arts silver medal for a portrait bust in 1847, exhibiting two works at the Great Exhibition and receiving some high-profile commissions. For example, she was the only woman out of the fourteen sculptors asked to sculpt figures from English literature for the Egyptian Hall of the Mansion House, the official residence of the Lord Mayor of London. In fact, her "Faithful Shepherdess" was the first major public work ever commissioned from a female sculptor in England.
After Triqueti introduced her to the royal family, Durant became a favourite at court, and received regular commissions for them. The most important of these was a monument to King Leopold of the Belgians, much admired when first installed in 1867 in St George's Chapel, Windsor. It was moved to Christ Church, Esher in 1879, several years after Durant's death, probably from pleurisy, following an operation, in 1873.
Durant's headstone, Père Lachaise Cemetery, Paris. Click on the image to enlarge it.
Durant's attractions are well documented. In the course of discussing Durant's bust of Harriet Beecher Stowe, Annie Fields quotes a lovely verbal portrait of the sculptor by the novelist's daughter:
The bust also, done" by Miss Durant in the studio of the Baron de Triqueti, has preserved this sweet living expression of [Stowe's] countenance. Of this work Mrs Stowe's daughter wrote: "I well remember going with my mother for her sittings at the studio. The dim light, the marble dust and chippings covering the floor, the clink, clink of the chisels, and Miss Durant, tall, handsome, and animated before the mound of clay which day" by day grew into a resemblance to my mother, and the Baron de Triqueti coming and going with kindly smiling face and friendly words, and my gentle little mother smiling, happy, and unconscious as a child. It all comes back to me like a dream — those far away, pleasant, happy days.... The bust, after it was finished, was taken to London, where I saw it, and thought it very beautiful and an excellent likeness of my mother at forty-six, — her age when it was taken." This bust was finally placed in the New York University, the gift of Dr. Wallace Wood. [206-07]
That would have been in about 1857. Arthur Munby, the diarist, describes Durant in more detail almost ten years later, in 1866, when she was close to forty but no less alluring. Now she is seen as:
a very striking person ... a tall & very comely young woman, apparently under 30, well-made, with rounded limbs, full bust, flashing face and massive rippling chestnut hair; erect, highcouraged and superbly drest. And her talk was worthy of all this. She dwelt with airy ease, but without parade of learning, upon art works, art subjects, upon Italy and Dresden & the like.... And withal she was full of graceful fun, and told happy stories of the Queen & Princesses, with whom it seems she is a favourite. [218]
Munby, with his penchant for characterful working women of a different order, was a bit dubious about all this: "in a drawingroom creature, such selfasserting strength looks somewhat masculine and out of place" (219). But no wonder most men, especially highly educated men of some standing, fell at her feet. It is terribly sad that she died so young, even though she left a legacy of memorable sculpture, and her son" by Triqueti, born in Paris in 1869.
As an appendix to her own life: this boy would grow up to be a credit to her, and to her beloved "master." He was looked after at first under her own loving auspices in the London home of her distinguished medical friend, Dr Elizabeth Blackwood, and taken to visit his father as well (see Hurtado 107). After he was orphaned, he was cared for first by Triqueti's daughter Blanche, who died in 1886, and then by Blanche's close friend, the philanthropic and cultured Lady Gregory. Despite this complicated background, Paul Harvey, as he was known, thrived to the extent that he earned a knighthood in 1911 from a distinguished career in public service, and on retirement prepared the much-loved Oxford Companions to both English Literature and Classical Literature, and was largely responsible for the one on French Literature as well.
As Philip Ward-Jackson remarks without elucidation in his Public Sculptures of the City of London, "Queen Victoria finally took against Durant and her work" (459). Possibly her kind enquiries after Durant's death, as to whether the young sculptor had any dependents, led to the discovery of her illegitimate son, and a loss of favour. — Jacqueline Banerjee
Works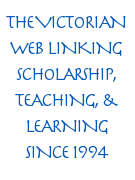 Bibliography
Banerjee, Jacqueline. "A Good Start: The Making of Paul Harvey." The Times Literary Supplement. 7 January 2011: 14-15.
"Details of Sculptor" (Susan Durant). A Biographical Dictionary of Sculptors in Britain, 1660-1851. The Henry Moore Foundation. Web. 22 May 2016.
Fields, Annie, ed. Life and Letters of Harriet Beecher Stowe. Boston and New York: Houghton, Mifflin and Co., 1898. Internet Archive. Contributed by Lincoln Financial Foundation Collection. Web. 22 May 2016.
Garrihy, Andrea. "Durant, Susan." Oxford Dictionary of National Biography. Online ed. Web. 13 July 2007.
Grote, Harriet. The Personal Life of George Grote: compiled from family documents, private memoranda, and original letters to and from various friends. London: Murray, 1873.
Hamburger, Joseph. "Grote, George." Oxford Dictionary of National Biography. Online ed. Web. 13 July 2007.
Hurtado, Shannon Hunter. Genteel Mavericks: Professional Women Sculptors in Victorian Britain. Oxford, Bern etc: Peter Lang, 2012.
Munby, Arthur. Munby: Man of Two Worlds: The Life and Diaries of Arthur J. Munby. London: Abacus (Sphere Books), 1974.
Richardson, Sarah. "A Regular Politician in Breeches: The Life and Work of Harriet Lewin Grote." Brill's Companion to George Grote and the Classical Tradition. Ed. Kyriakos N. Demetriou. Leiden, The Netherlands, 2014. 134-60.
Ward-Jackson, Philip. Public Sculptures of the City of London. Liverpool: Liverpool University Press, 2003.
---
Last modified 22 May 2016