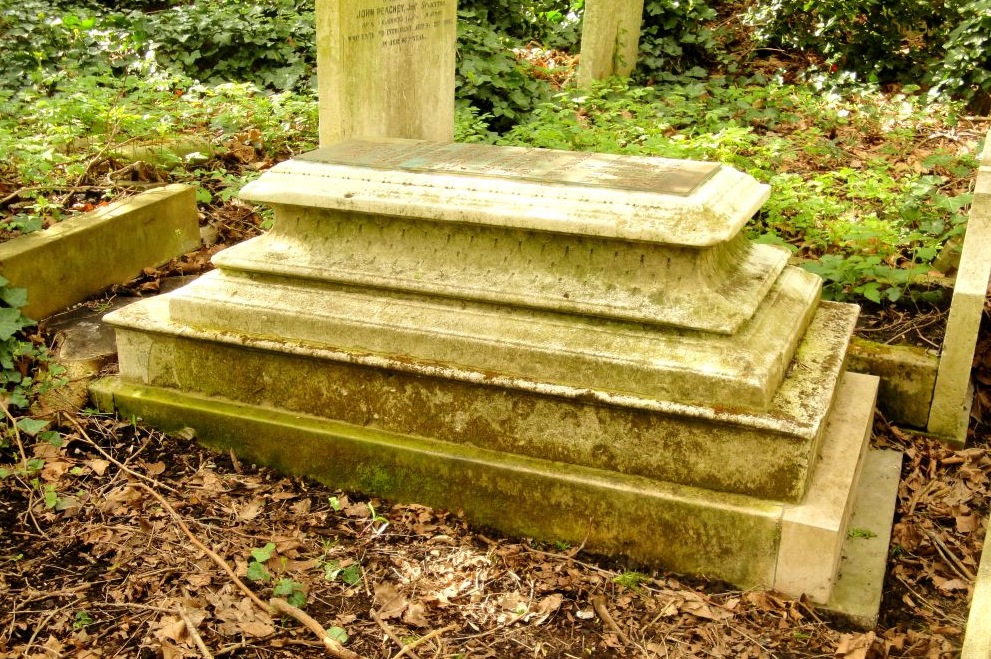 Elegantly stepped and beautifully coved funerary monument for the artist, decorative artist, and influential sculptor, Alfred George Stevens (1817-1875). This Grade II listed structure was designed by his ex-pupil and assistant James Gamble (1851-1911), and is described in the listing text as being a "Renaissance style sarcophagus of Portland stone with fish-scale ornament, covered with cast-iron slab with raised lettering." The text also points out that it is a version of the sarcophagus inside the Wellington Monument itself. There might be some echo here too of the top part of that monument, which harmonises with the sarcophagus, and which, at this time and for many years to come, was still not surmounted" by the equestrian figure of the Duke himself. If so, Stevens's grave makes a sad link between an incomplete oeuvre and a foreshortened life. Stevens was buried on 5 May 1875 in the Western part of Highgate Cemetery, Swain's Lane, London N.6. [Click on this and the following images for larger pictures, and see the index for the cemetery for many more views of the cemetery and its monuments.]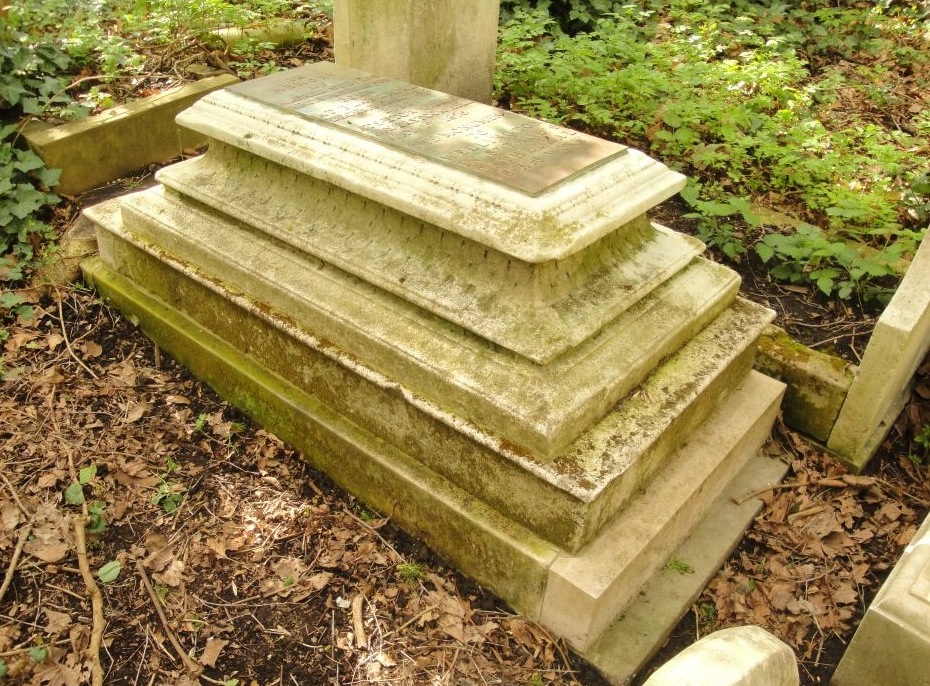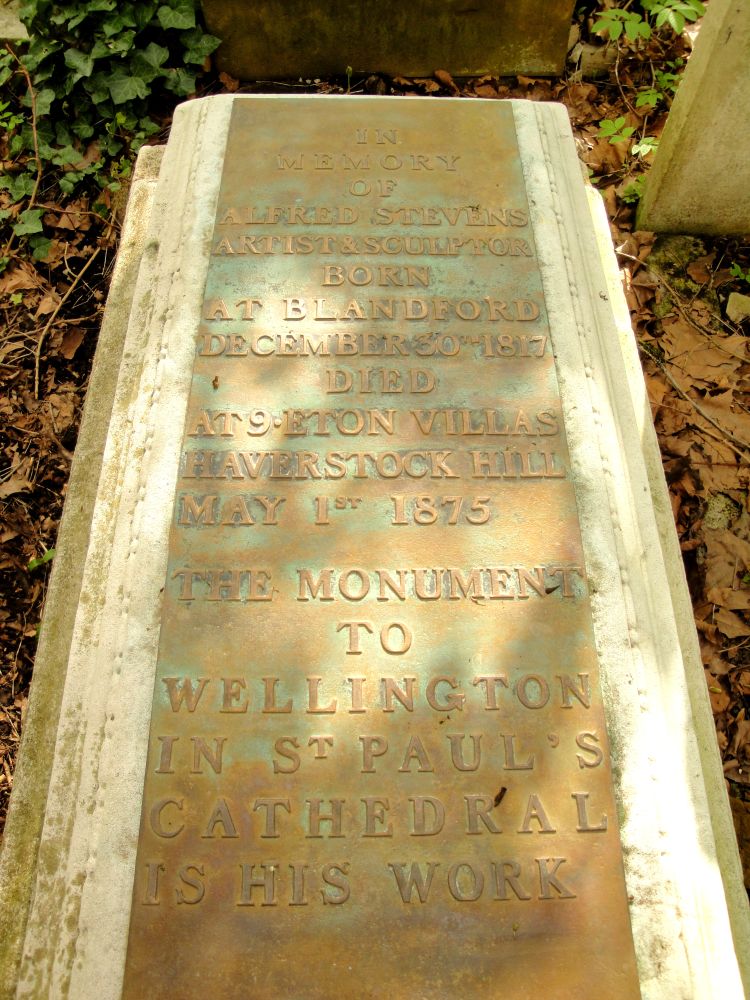 Stevens died suddenly of heart disease, or possibly suicide, at the comparatively early age of 57 (see Stocker on the cause of death). On the top of his monument, in raised lettering on the cast-iron plaque, and following on from the places and dates of his birth and death, are the words, "THE MONUMENT TO WELLINGTON IN ST PAUL'S CATHEDRAL IS HIS WORK." The stout declaration is poignant, claiming the unfinished masterpiece in the cathedral for Stevens alone, even though others would have to finish the momentous task. In the event, the Wellington Monument was successfully completed" by another ex-pupil, associate and close friend, Hugh Hutton Stannus (1840-1908) — except for the equestrian statue, which would be cast from Stevens's full-size model much later," by John Tweed.
Photographs by Robert Freidus, reproduced here by kind permission of Highgate Cemetery. Formatting by the author.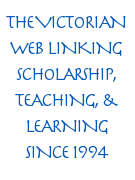 Related Material
Bibliography
"Monument to Alfred Stevens." British Listd Buildings. Web. 22 May 2014.
Stocker, Mark. "Stevens, Alfred George (1817-1875)." Oxford Dictionary of National Biography. Online ed. Web. 22 May 2014.
"The Wellington Monument — Mr. Alfred George Stevens." Times. 4 May 1875: 8. The Times Digital Archive. Web. 22 May 2014.
---
Last modified 22 May 2014