Biography
Amelia Hill (née Paton), 1820-1904, was born at Dunfermline Park, Fife, Scotland, into an artistic family: her brothers, Sir Jospeh Noel Paton and Walter Hugh Paton, became famous painters and illustrators, influenced by Pre-Raphaelitism. She too started out as a painter, but took up sculpting before becoming the second wife of David Octavius Hill, an artist who gained particular distinction as a pioneering photographer. The couple lived on Calton Hill, Edinburgh.
Her marble portrait busts were exhibited at the Royal Academy as well as at the Royal Scottish Academy. Her best-known pieces are the statues of David Livingstone in Princes Street Gardens East, Edinburgh, and the memorial to Burns in Dumfries. She was also responsible for three of the statues on the Scott monument. Her works are wonderfully strong and dynamic, and she is believed to have been the first woman sculptor to have a sculpture sited in a public space (Susan Durant was the first to recieve a public commission, but her "Faithfiul Shepheress" of 1863 was for the interior of London's Mansion House). — Jacqueline Banerjee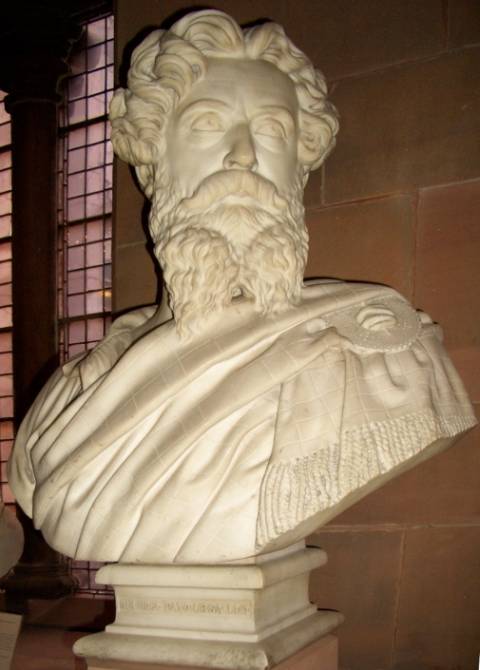 Works
Bibliography
Bown, Nicola. "Paton, Sir (Joseph) Noel (1821-9001)." Oxford Dictionary of National Biography. Online ed. Viewed 6 January 2010.
Read, Benedict. Victorian Sculpture. New Haven & London: Yale, 1982.
"Unveiling of Burns Statue, Dumfries" (SCRAN site, part of the RCAHMS [Royal Commission of the Ancient and Historical Monuments of Scotland organisation]). Viewed 7 January 2010.
---
Last modified 19 January 2010