Biography
"Andrea Lucchesi, the son of an Italian sculptor, was born in London and attended the West London School of Art before beginning at the Royal Academy Schools in 1886. Lucchesi, together with his peers, such as William Reynolds-Stephens, Henry C. Fehr, William Goscombe John and their influential teacher, Alfred Gilbert, formed part of a new movement which fought to free itself from the rigidly academic conventions of the mid-nineteenth century, and began to produce a new, lyrical kind of sculpture that made use of Symbolist imagery." [Peintres de l'Ame,]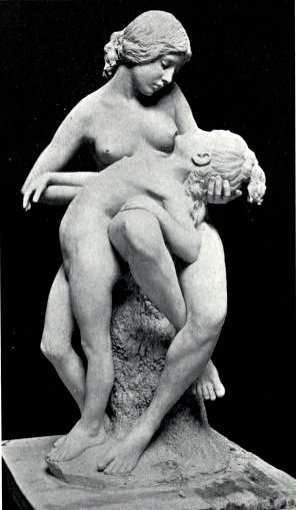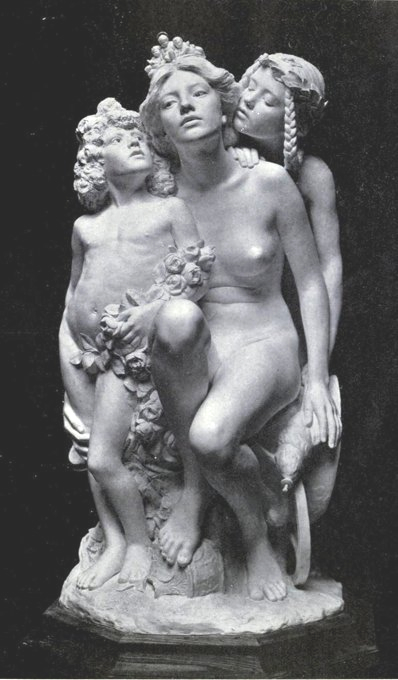 Full-length Figural Sculpture
Heads and Busts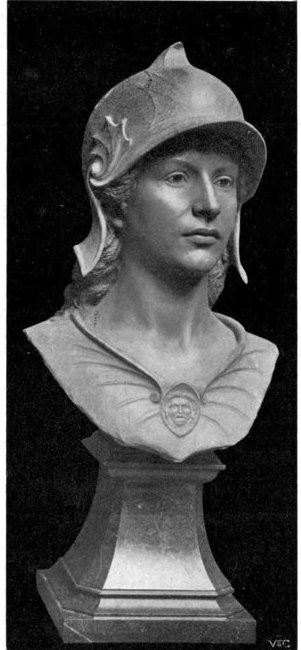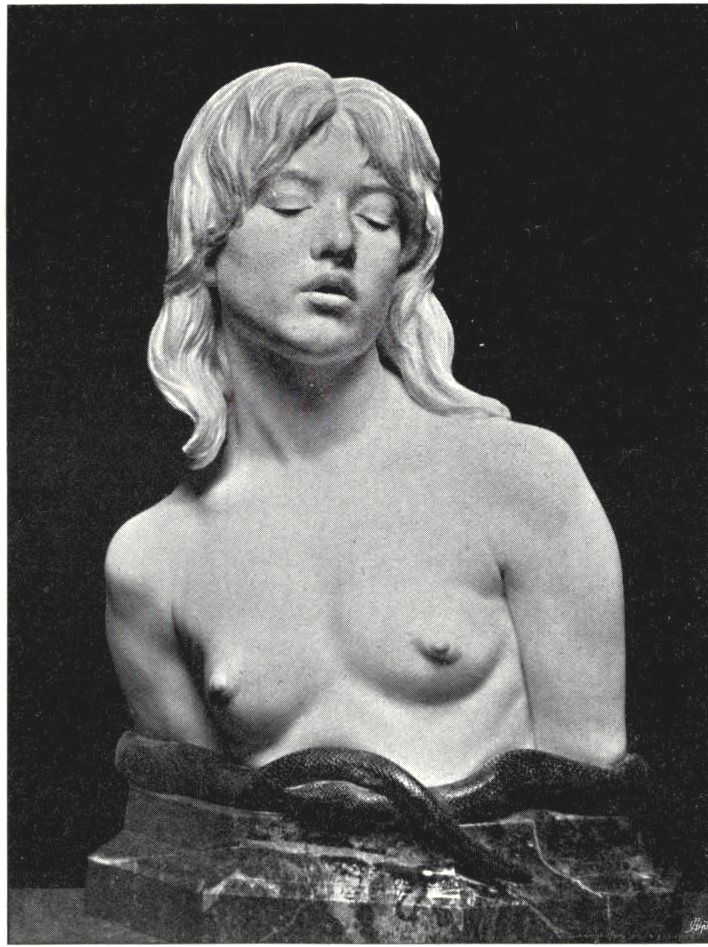 Miscellaneous
Bibliography
Academy Architecture and Architectural Review. Ed. Alexander Koch. London: Academy Architecture, 1904-1908. Internet Archive copy from University of California Libraries.
Beattie, Susan. The New Sculpture. New Haven and London: Yale University Press, 1983. plate 182
Hutchinson, C.C. "Our Rising Artists," Magazine of Art, 1899.
Peintres de l'Ame, 1984. London: Whitford and Hughes.
---
Last modified 12 June 2019