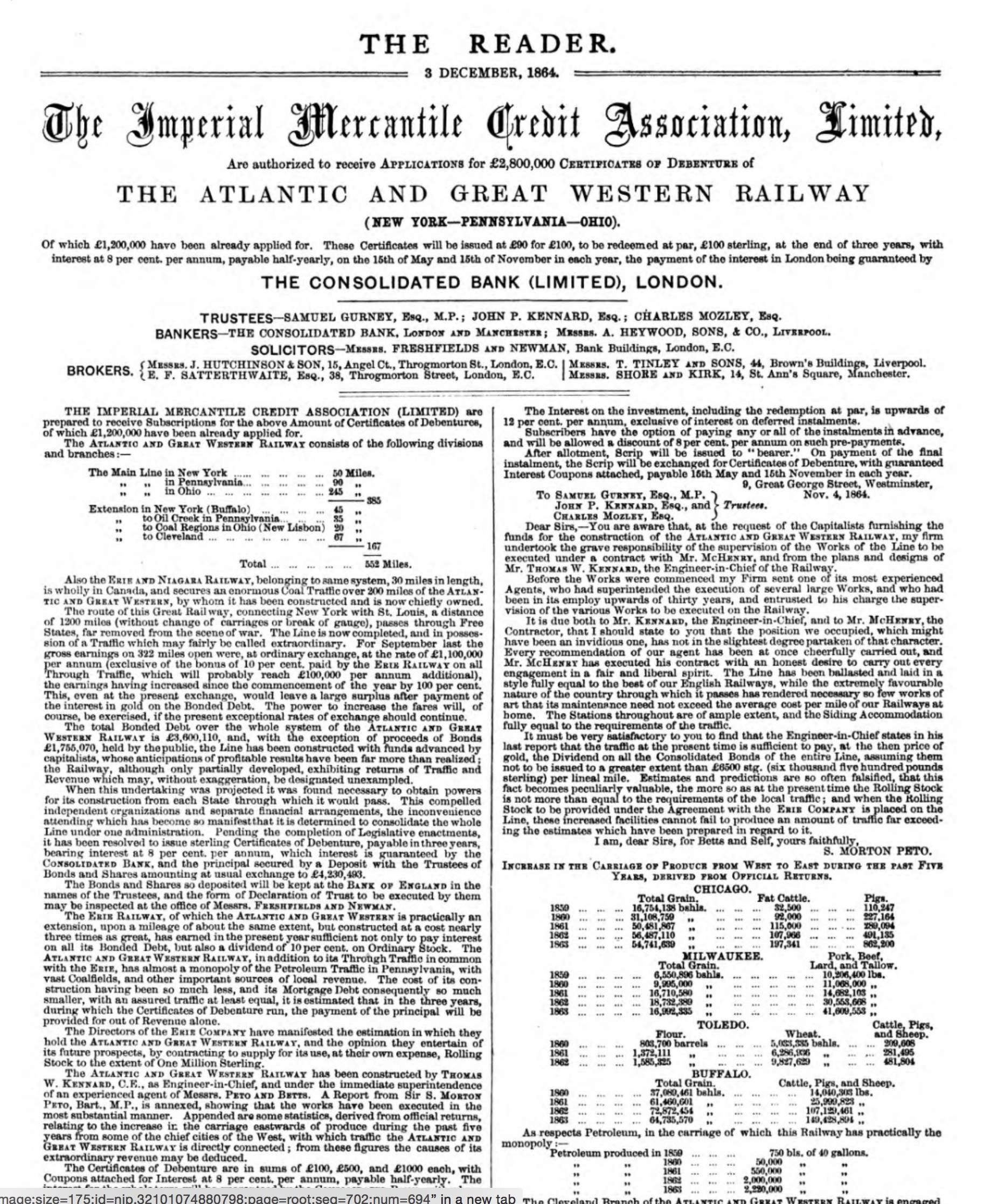 Related Materials
References
Arnold, A. J. and S. M. McCartney. George Hudson: The Rise and Fall of the Railway King. London and New York: Hambeldon and London, 2004
A new book about one of the most famous — and infamous — figures of the railway age who served as the basis of works by Carlyle, Dickens, Trollope, and others [GPL].
Kellett, John R. Railways and Victorian Cities. London: Routledge & Kegan Paul, 1979; Toronto: U. of Toronto Press, 1979.
The essential book for anyone who wants to learn about the relations of Victorian railways to contemporary government, industry, finance, urban life, and so on, Kellett's volume is packed with quotations from primary sources, including parliamentary reports and contemporary periodicals; it also has valuable maps and illustrations [GPL].
Lewin, Henry Grote. The Railway Mania and Its Aftermath, 1845-1852. London: Railway Gazette, 1936.
---
Last modified 13 March 2014