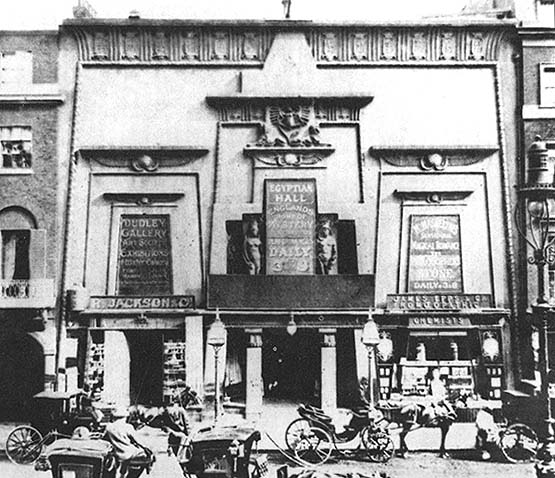 The Egyptian Hall, Piccadilly designed by P. J. Robinson. 1811-12. Photograph 1895. The Hall, which was torn down in 1905, was at 170/171 Piccadilly.
According to Paul O'Keefe's biography of the artist, Benjamin Haydon exhibited his paintings in one-man shows at Egyptian Hall.
References
Betjeman, John. Victorian and Edwardian London from Old Photographs. London: B. T. Batsford, 1969. Plate 40.
O'Keefe, Paul. A Genius for failure: The Life of Benjamin Robert Haydon. London: Bodley Head, 2009.
---
Last modified 20 November 2010