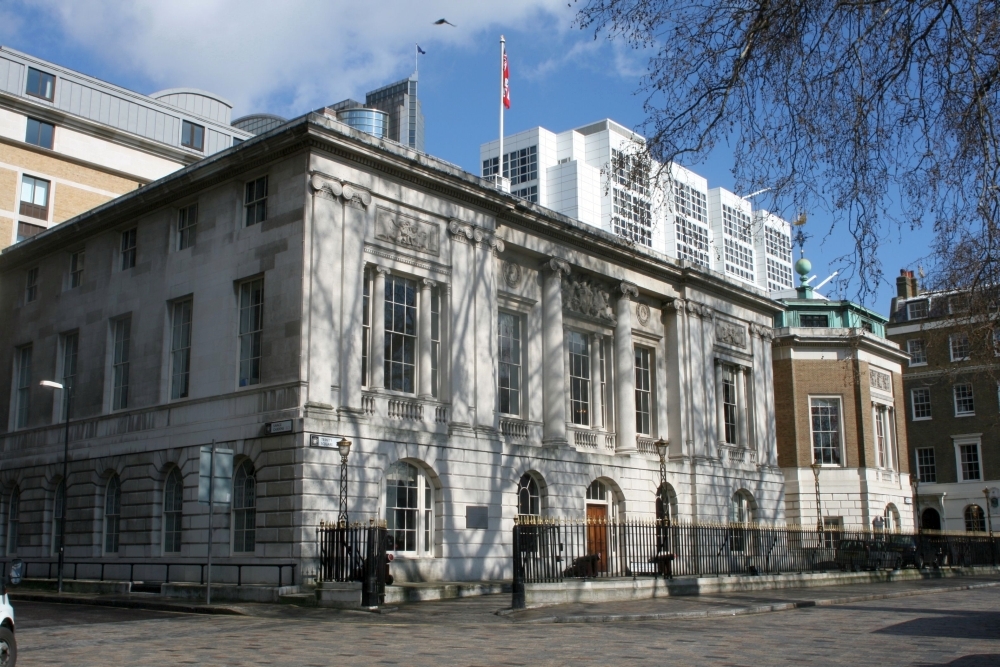 Trinity House. Listed Building. Designed by Samuel Wyatt (1737-1807) of the great Wyatt dynasty of architects. 1794-96. Photograph ©Mark Rayner, by kind permission of Trinity House. Caption, text and formatting by Jacqueline Banerjee. [Click on this and the following image to enlarge them.]
Samuel Wyatt was as much engineer as architect. He designed this elegant Grade 1 listed building as the Trinity Brethren's new headquarters on Tower Hill in his capacity as their surveyor. This ancient body still manages lighthouses and other navigational aids around the English and Welsh coasts and the Channel Islands.
The building was one of Wyatt's most successful works. With its fresh Portland stone in its "open and advantageous situation," it was praised in the Saturday Magazine supplement of April 1834 as "one of the finest in the metropolis" (167). Early in the next century, too, Arthur Mee labelled it "The Beautiful Trinity House" (277). After World War II it had to be rebuilt behind its original façade, which had fortunately escaped destruction.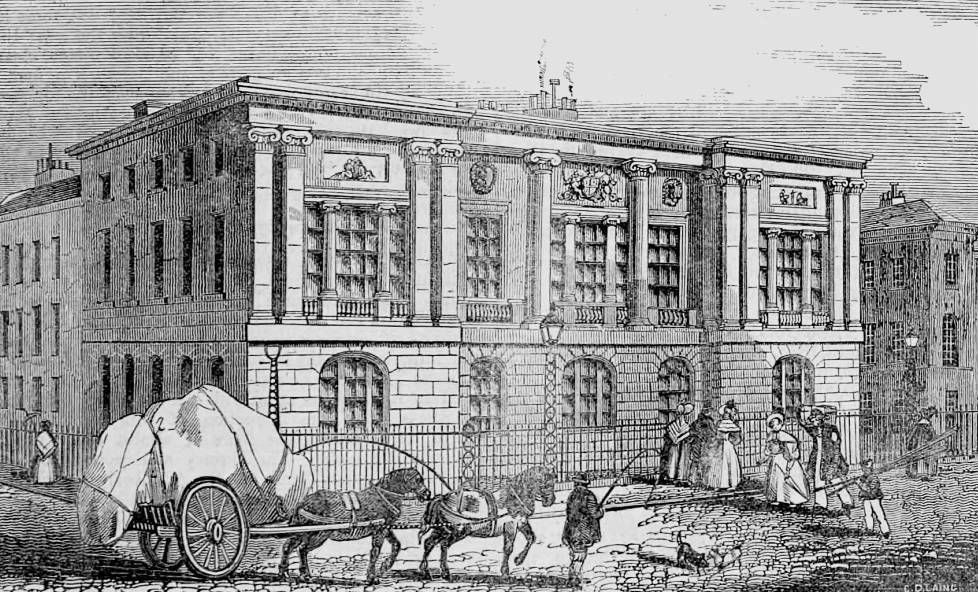 Trinity House, an engraving in the supplement of the Saturday Magazine of April 1834, facing p. 165.
Wyatt could not have been a better choice for the job: he also built harbour buildings at Ramsgate, and several lighthouses, including Flamborough Head and Dungeness (see "Great British Architects"). He died suddenly in harness, and is buried in Highgate Cemetery.
References
"Great British Architects: Samuel Wyatt (1737-1807)." Web. 13 February 2013.
Mee, Arthur. The Book of London. The King's England series. London: Hodder and Stoughton, 1937. Print.
Saturday Magazine. Supplement of April 1834. Articles on the Port of London and Trinity House, 165-67. Internet Archive. Web. 8 February 2013.
---
Last modified 13 February 2013