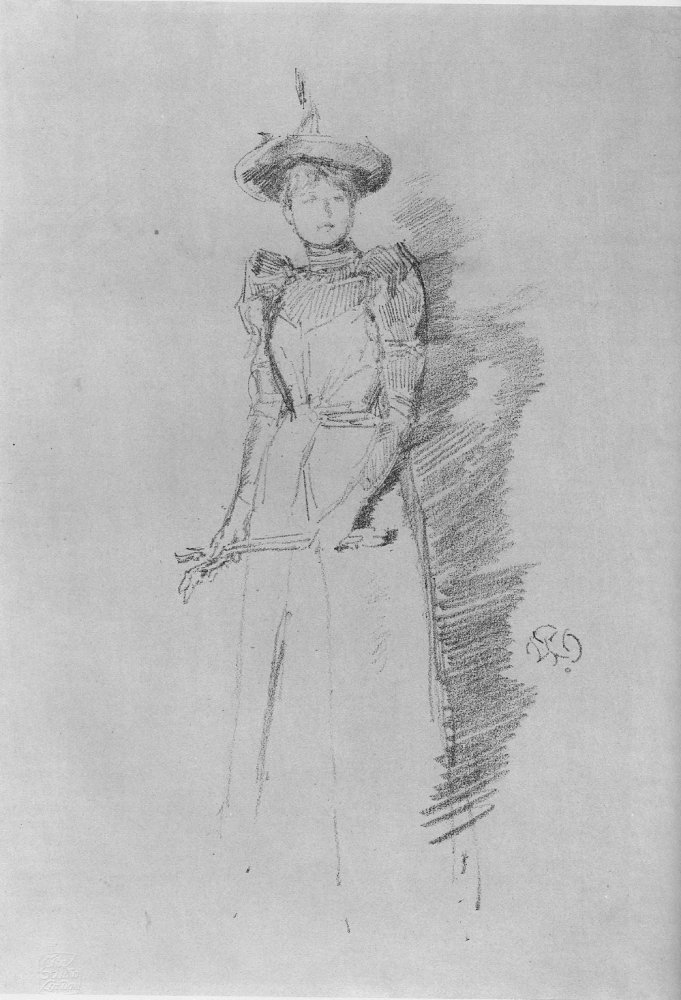 Gants de suède
James Abbot McNeill Whistler (1834–1903)
1890
Lithograph on smooth wove cream paper
219 x 104 mm
Blind stamp of The Studio, which published this plate in 1894, p. 20. [See commentary below]
Twenty-eight separate proofs were also pulled by hand by Thomas Way; after Whistler's death twenty-five more proofs were pulled by Frederick Goulding, and then the stone was erased.
Library of Congress, Washington, D. C.
Click on image to enlarge it
Formatting by George P. Landow. Text from Getscher. The Stamp of Whistler, p. 41.