His views of the Thames, his views of Venice place before our eyes, as it were, a section of the world. We can say, after having looked at them, that we know them better than we would have by contemplating the places directly. The Thames series give an intense sensation of the English environment, of the English atmosphere, of the London of a certain epoch. It is maritime England that they present, with its own character, different from what one could ever see anywhere else. With the Venice views we enter into that Italy which has borrowed from the East, illumined by the sun of the Adriatic. We find ourselves in the presence of a fallen greatness, but always penetrated by nobihty and the patrician elegance of its period of domination. — Theodore Duret (p. 10)
Etchings: the Thames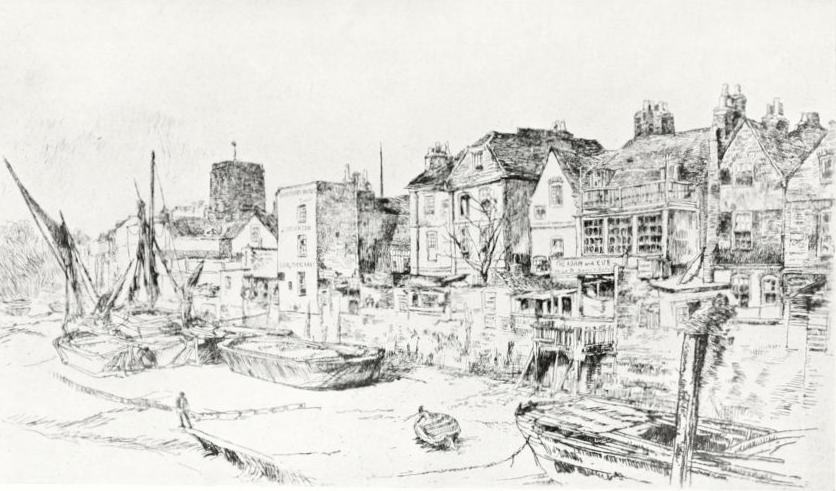 Etchings: Venice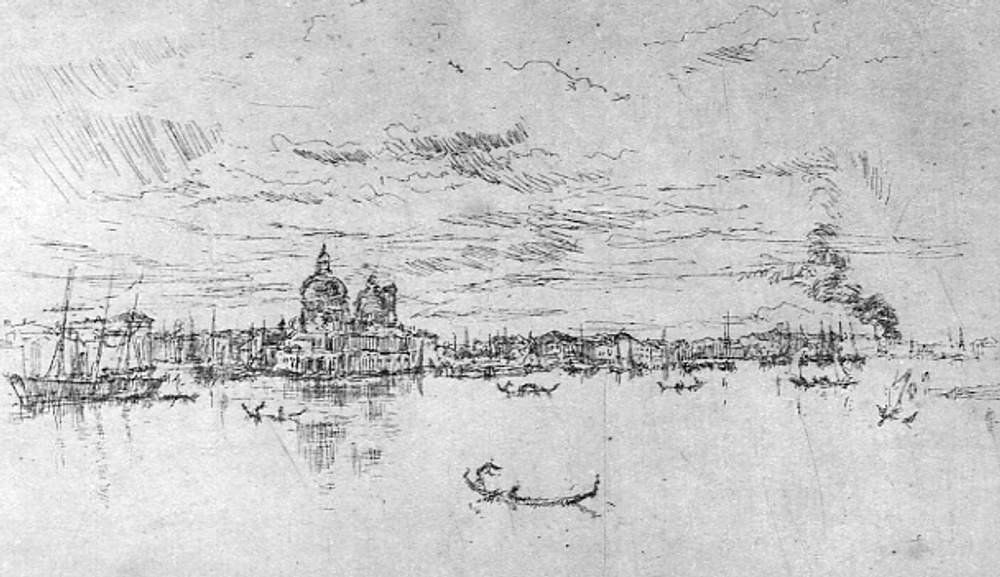 Etchings: Portraits
Etchings: Miscellaneous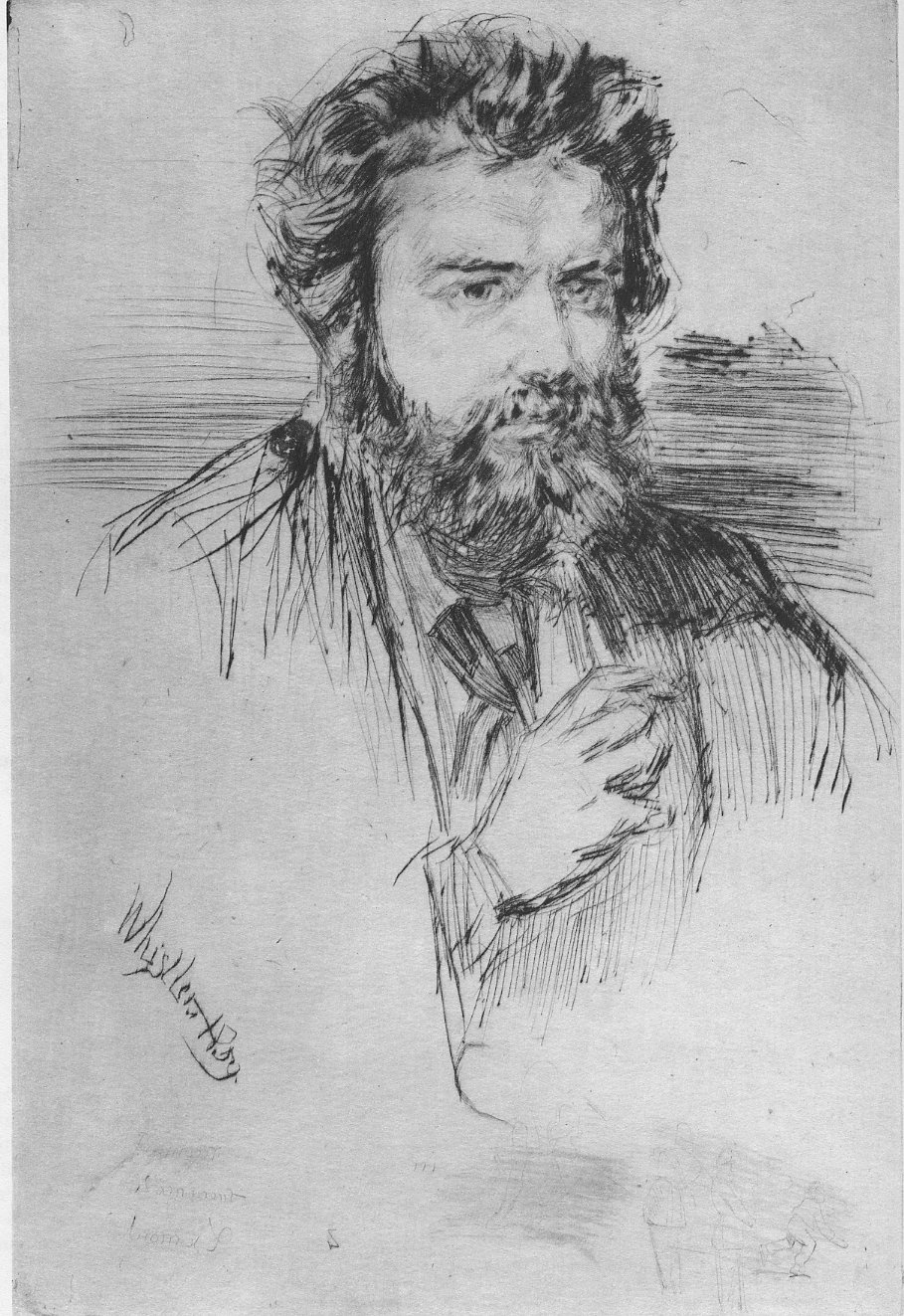 Drypoint
Lithograph
Bibliography
Dorment, Richard and M.F. MacDonald. . Tate Gallery Publications, 1994.
Duret, Theodore. Whistler. Trans. Frank Rutter. New York: J. B. Lippincott, 1907; London: Grant Richards, 1907.
Getscher, Robert W. The Stamp of Whistler. Exhibition catalogue. Oberlin, Ohio: Allen Memorial Art Museum, 1977.
MacDonald, Margaret F. Grischka Petri, Meg Hausberg, and Joanna Meacock. James McNeill Whistler: The Etchings, a catalogue raisonné. University of Glasgow, 2011. Web.
W[illiam]. M[ichael]. R[ossetti]. "Mr. Whistler's Etchings." The Reader: A Journal of Literature, Science, and Art. (4 April 1863): 342. London: "Published at 112, Fleet Street," 1863. [complete text on this site.]
Stratis, Harriet K., and Martha Tedeschi, Eds. The Lithographs of James McNeill Whistler. Chicago, 1998, pp. 454-59, no.161.
Weintraub, Stanley. Whistler: A Biography. New York: Weybright and Taslley, 1994.
Whistler on the Thames. London: The Fine Art Society, 2013 [Complete text on the Victorian Web].
---
Last modified 20 July 2016