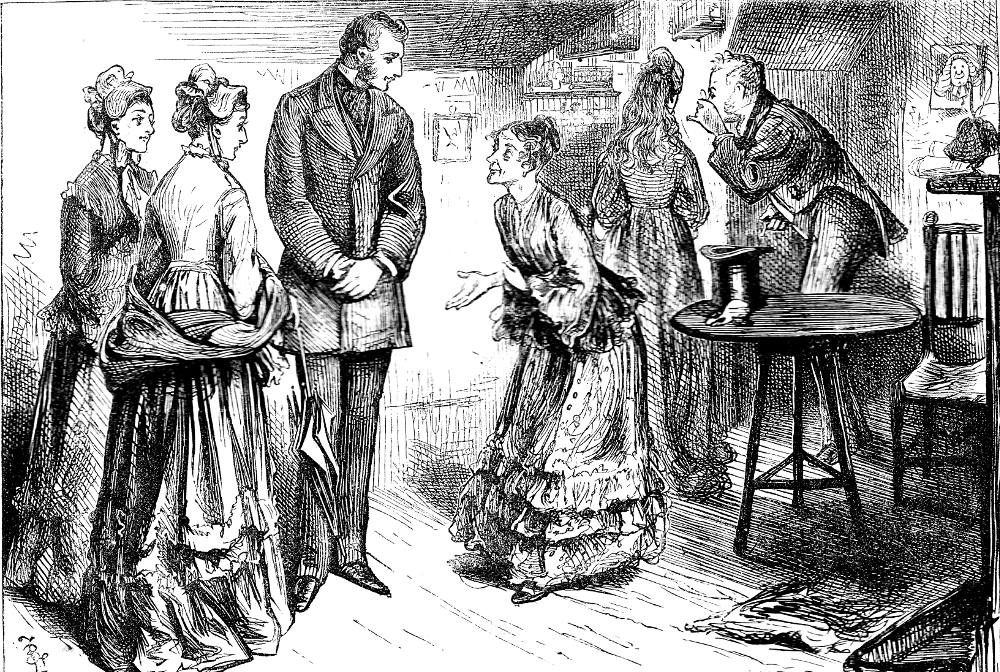 "Honoured, indeed," said she, "By another visit from the wards of Jarndyce!" — fifteenth illustration by Fred Barnard in the Household Edition (1873). 9.5 cm high by 13.8 cm wide (3 ¾ by 5 ½ inches), framed, p. 93. Chapter 14. Running head: "Mr. Krook's Noble and Learned Brother" (101). [Click on the image to enlarge it.]
Passage Illustrated: Miss Flite entertains The Wards of Jarndyce again
We had walked slowly while we were talking, and my guardian and Ada were here before us. We found them in Miss Flite's garret. They were looking at the birds, while a medical gentleman who was so good as to attend Miss Flite with much solicitude and compassion spoke with her cheerfully by the fire.
"I have finished my professional visit," he said, coming forward. "Miss Flite is much better and may appear in court (as her mind is set upon it) to-morrow. She has been greatly missed there, I understand."
Miss Flite received the compliment with complacency and dropped a general curtsy to us.
"Honoured, indeed," said she, "by another visit from the wards in Jarndyce! Ve-ry happy to receive Jarndyce of Bleak House beneath my humble roof!" with a special curtsy. "Fitz-Jarndyce, my dear"—she had bestowed that name on Caddy, it appeared, and always called her by it—"a double welcome!" [Chapter XIV, "Deportment," 100]
Commentary: A Fashionable Relic of the Previous Era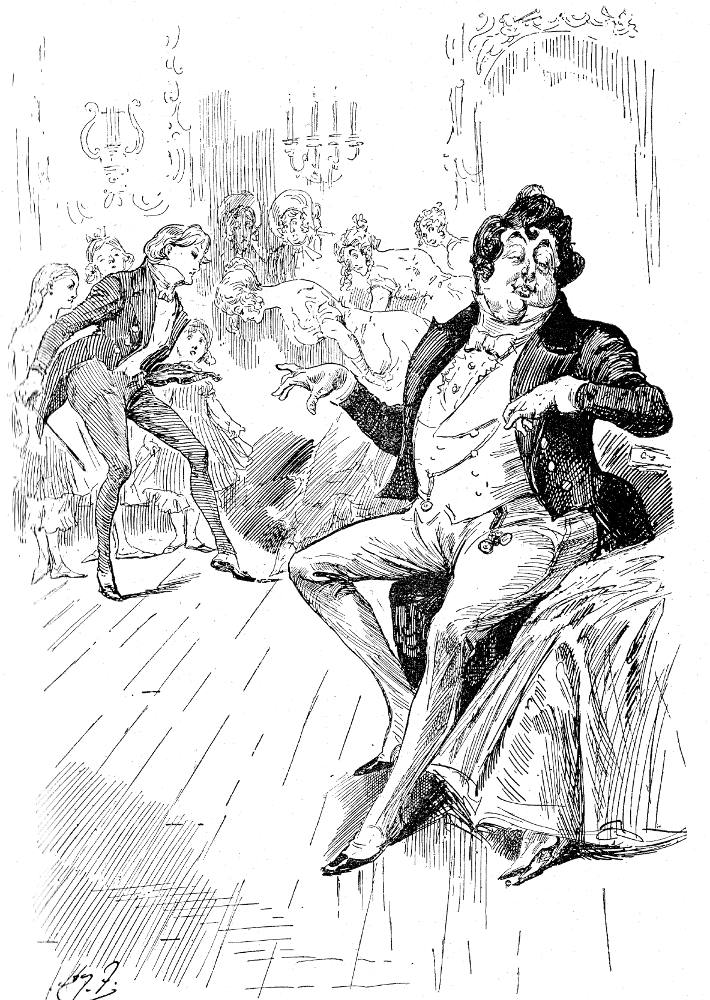 Harry Furniss's lithograph of the Regency Master of Deportment and his musical son for the Charles Dickens Library Edition: The Turveydrops, Senior and Junior (1910).
The Regency revenant and his pleasant son have been the subject of every illustrator from the original Phiz serial illustrations of 1852-53 to the Charles Dickens Library Edition of 1910. The superannuated Regency buck who has modelled himself on the First Gentleman of Europe, the Prince Regent (afterwards, King George IV), demonstrates like his model the triumph of style over substance. The indolent senior Turveydrop had lived on his wife's exertions until she died from overwork, whereupon he took up sponging off his son, the musician and dancing-master whom he christened "Prince" in deference to his model of deportment and fashion. Like his mother, Prince maintains his father in comfort and style by over-working himself in running the Newman Street Dancing Academy. The job of the illustrator is challenging since Turveydrop must look elegant, but must reveal himself to be egotistical, exploitative — and near-sighted. The characteristic posture is therefore looking down and upon his own accoutrements rather than at others, as in the Furniss treatment The Turveydrops, Senior and Junior (1910).
The later illustrators such as Furniss and Sol Eytinge, Junior, have followed Phiz's notion of exaggerating the physical bulk of Mr. Tturveydrop to suggest his massive egotism. However, whereas Phiz has contextualized the dominating figure of the master of deportment in The Dancing School (June 1852) and A model of parental deportment (October 1852), but Eytinge merely juxtaposes the slight son with the super-sized father without even suggesting the activities of the dancing academy in the background.
Other​Illustrations​of The Turveydrops, 1852-1910
​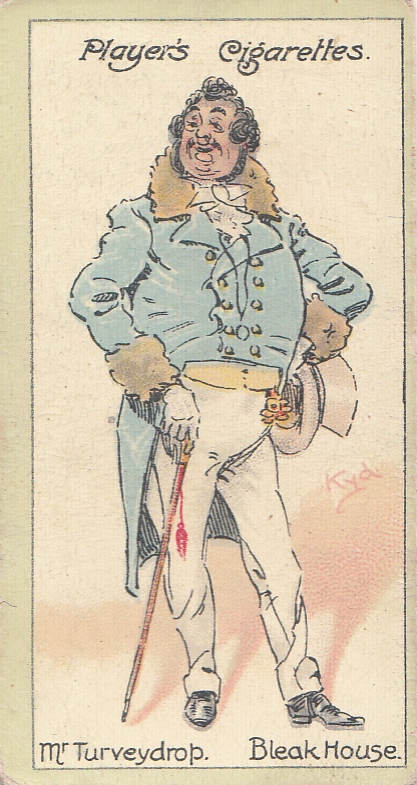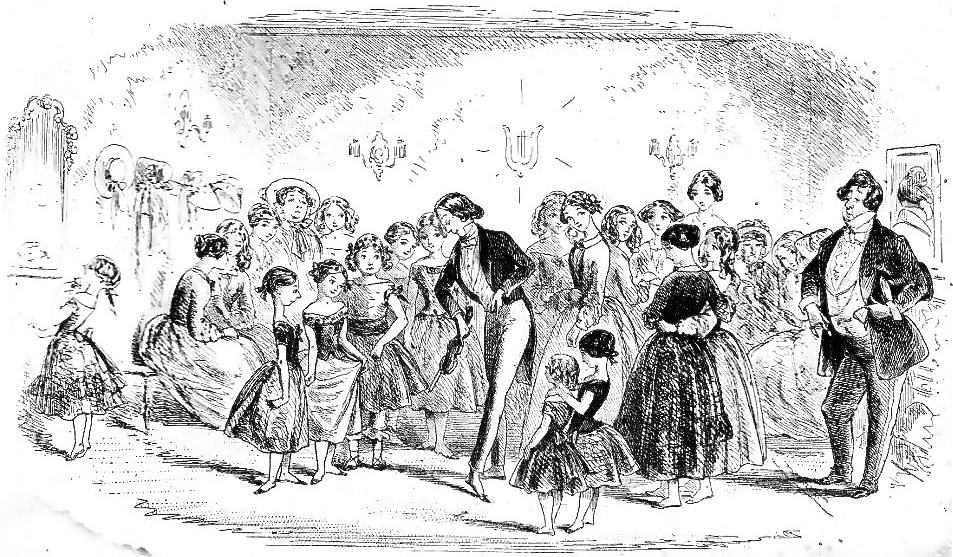 ​
​
Left: The Kyd wartercolour study of the Regency Master of Deportment for Player's Cigarette Card No. 47, Mr. Turveydrop (1910). Centre: Phiz's original serial illustration of the school of deportment in full swing: The Dancing School (July 1852). Right: Sol Eytinge, Jr.'s 1867 Diamond Edition of the Turveydrops at the Newman Street Academy: Mr. Turveydrop and his Son.
Related Material, including Other Illustrated Editions of
Bleak House
Scanned image, colour correction, sizing, caption, and commentary by Philip V. Allingham. [You may use this image without prior permission for any scholarly or educational purpose, as long as you (1) credit the person who scanned the image, and (2) link your document to this URL in a web document or cite the Victorian Web in a print one.]
Bibliography
"Bleak House — Sixty-one Illustrations by Fred Barnard." Scenes and Characters from the Works of Charles Dickens, Being Eight Hundred and Sixty-six Drawings by Fred Barnard, Gordon Thomson, Hablot Knight Browne (Phiz), J. McL. Ralston, J. Mahoney, H. French, Charles Green, E. G. Dalziel, A. B. Frost, F. A. Fraser, and Sir Luke Fildes. London: Chapman and Hall, 1907.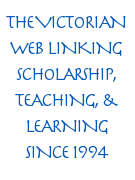 Davis, Paul. Charles Dickens A to Z: The Essential Reference to His Life and Work. New York: Facts On File, 1998.
Dickens, Charles. Bleak House. Illustrated by F. O. C. Darley and John Gilbert. The Works of Charles Dickens. The Household Edition. New York: Sheldon and Company, 1863. Vols. 1-4.
_______. Bleak House. Illustrated by Sol Eytinge, Jr, and engraved by A. V. S. Anthony. 14 vols. Boston: Ticknor & Fields, 1867. VI.
_______. Bleak House, with 61 illustrations by Fred Barnard. Household Edition. London: Chapman and Hall, 1873. IV.
_______. Bleak House. Illustrated by Harry Furniss [28 original lithographs]. The Charles Dickens Library Edition. Vol. 11.​ London: Educational Book, 1910.
_______. Bleak House, ed. Norman Page. Harmondsworth: Penguin, 1971.
Hammerton, J. A. "Chapter 18: Bleak House." The Dickens Picture-Book. The Charles Dickens Library Edition. London: Educational Book, 1910. XVII, 366-97.
Vann, J. Don. "Bleak House, twenty parts in nineteen monthly instalments, October 1846—April 1848." Victorian Novels in Serial. New York: The Modern Language Association, 1985. 69-70.
---
Created 3 March 2021