My Mother — thirty-fifth illustration by Fred Barnard in the Household Edition (1873). 10.5 cm high by 13.8 cm wide (4 ⅛ by 5 ⅜ inches), framed, p. 245. Chapter 36. Running head: "Esther's Mother" (255). [Click on the image to enlarge it.]
Text Illustrated: Mother and Daughter Reunited
I cannot tell in any words what the state of my mind was when I saw in her hand my handkerchief with which I had covered the dead baby.
I looked at her, but I could not see her, I could not hear her, I could not draw my breath. The beating of my heart was so violent and wild that I felt as if my life were breaking from me. But when she caught me to her breast, kissed me, wept over me, compassionated me, and called me back to myself; when she fell down on her knees and cried to me, "Oh, my child, my child, I am your wicked and unhappy mother! Oh, try to forgive me!" — when I saw her at my feet on the bare earth in her great agony of mind, I felt, through all my tumult of emotion, a burst of gratitude to the providence of God that I was so changed as that I never could disgrace her by any trace of likeness, as that nobody could ever now look at me and look at her and remotely think of any near tie between us.
I raised my mother up, praying and beseeching her not to stoop before me in such affliction and humiliation. I did so in broken, incoherent words, for besides the trouble I was in, it frightened me to see her at my feet. I told her — or I tried to tell her — that if it were for me, her child, under any circumstances to take upon me to forgive her, I did it, and had done it, many, many years. I told her that my heart overflowed with love for her, that it was natural love which nothing in the past had changed or could change. That it was not for me, then resting for the first time on my mother's bosom, to take her to account for having given me life, but that my duty was to bless her and receive her, though the whole world turned from her, and that I only asked her leave to do it. I held my mother in my embrace, and she held me in hers, and among the still woods in the silence of the summer day there seemed to be nothing but our two troubled minds that was not at peace.
"To bless and receive me," groaned my mother, "it is far too late. I must travel my dark road alone, and it will lead me where it will. From day to day, sometimes from hour to hour, I do not see the way before my guilty feet. This is the earthly punishment I have brought upon myself. I bear it, and I hide it." [Chapter XXXVI, "Chesney Wold," 255]
Commentary: The Haughty Lady Dedlock's Anguish
The long-awaited reunion of mother and daughter gives the author and his illustrators the opportunity to rehabilitate Honoria Dedlock's character. Formerly consumed with ennui, boredom, and social superiority, she appears here in an entirely different light, express genuine concern for Esther's mental and physical health after coming down with smallpox. This hiughly significant moment marks the shift from the opening actions of the novel to its many complications in the second half.
Barnard's treatment of his subject is far more tender and heart-felt than Phiz's  original. Barnard establishes the setting immediately by placing in the centre of his composition Esther's favourite spot, "where a seat hasd been erected commanding a lovely view" (254). Nearby is the high point known as The Ghosty's Walk which offers a visa of the "hall," Chesney Wold. The spot therefore has a mysterious, and even a numinous charm, augmented by the bank of violets that Charley daily visits. The scene, then, is set for the appearance of Lady Dedlock, whose manner, upon her seeing Esther on the bench, is marked "by an absence of haughty self-restraint" (255) from the first. When Charley moves away to take the flowers she has picked back to Boythorn's house, Lady Dedlock unburdens herself of the great secret and begs forgiveness in a far more emotional manner in the Barnard realisation than in any of the other artists' interpretations.
Having recovered somewhat from the smallpox she caught from her servant, Esther, accompanied by her maid Charley, goes down to Boythorn's estate in Lincolnshire (not far from Chesney Wold) to recuperate. When she sees her reflection in a mirror, she sadly realizes that the face physician Alan Woodcourt fell in love with has been dramatically  disfigured by the disease. Once day while out walking in the woods adjoining the Dedlock estate, Esther encounters Lady Dedlock herself. However, instead of her usual disengaged  demeanour, Honoria Dedlock expresses genuine concern for Esther after the attack of smallpox. And then she dares to reveal the secret that she thought her illegitimate child and her lover (the drug-addicted "Nemo," formerly Captain Hawdon) had taken to their graves. She reveals that she is Esther's mother, and begs her long-lost daughter's forgiveness, although more properly the fault is Honoria's sister, Barbary, who had told her the child had died. The revelation of the plot secret and the reunion of mother and daughter now take the main plot in a different direction since the narrator has now resolved the mystery of her birth.
Other​ Illustrations​ of The Sentimental Scene in the Woods, 1852 and 1910
​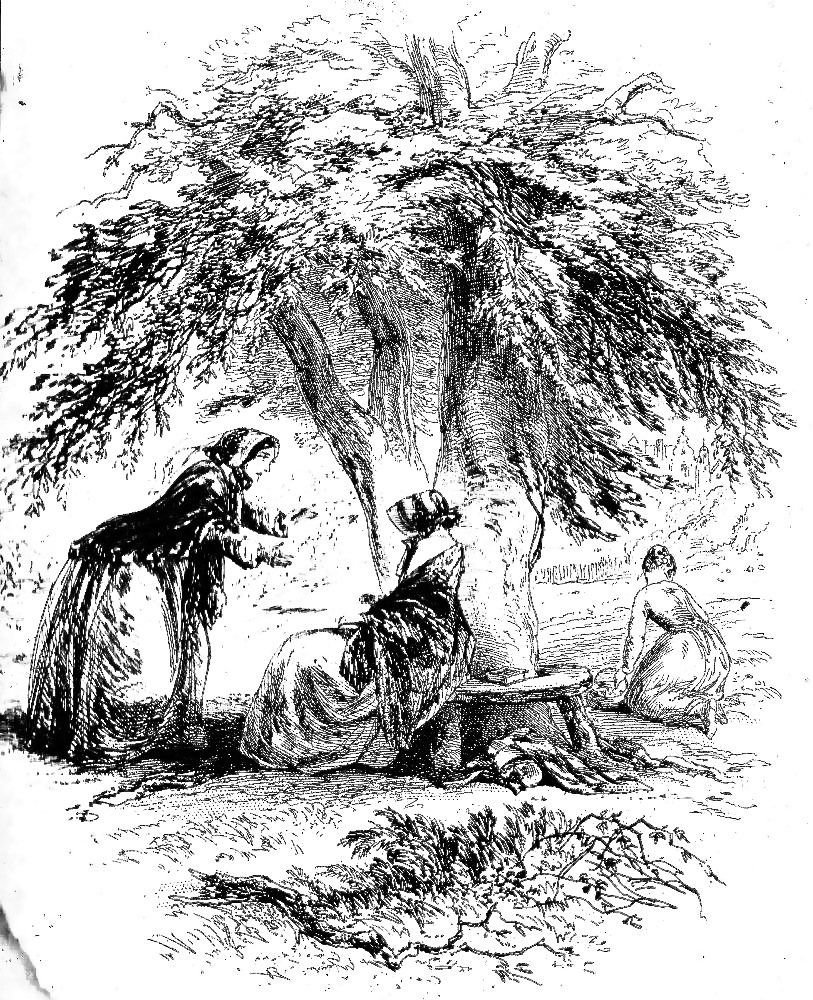 ​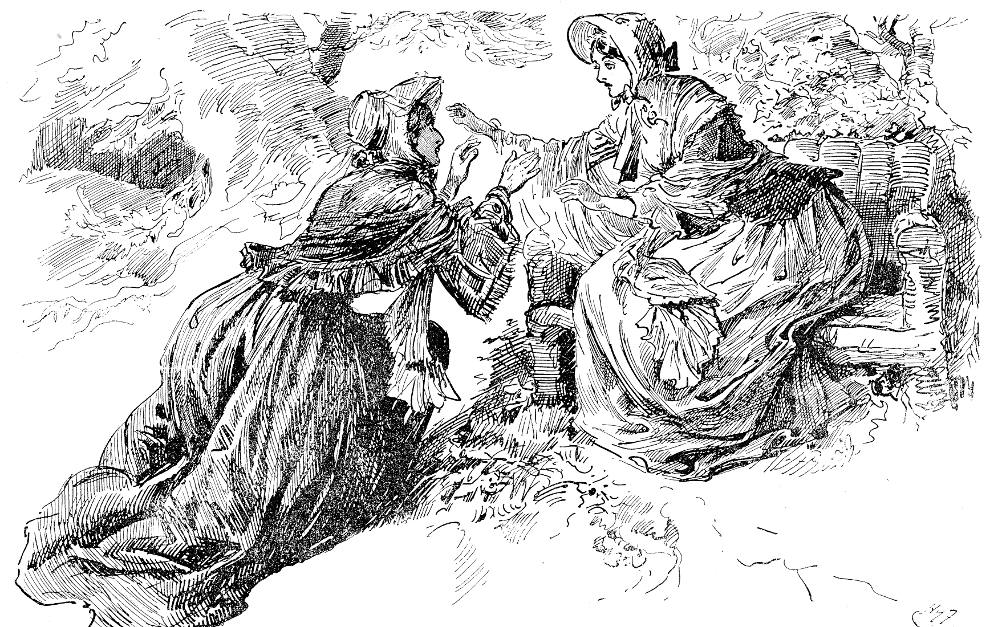 Left: Phiz's original February 1853 serial illustration of the same climactic moment: Lady Dedlock in the Wood. Right: Harry Furniss's realisation of this melodramatic scene set away from the constraints of civilisation: Lady Dedlock and Esther (1910).
Related Material, including Other Illustrated Editions of
Bleak House
Scanned image, colour correction, sizing, caption, and commentary by Philip V. Allingham. [You may use this image without prior permission for any scholarly or educational purpose, as long as you (1) credit the person who scanned the image, and (2) link your document to this URL in a web document or cite the Victorian Web in a print one.]
Bibliography
"Bleak House — Sixty-one Illustrations by Fred Barnard." Scenes and Characters from the Works of Charles Dickens, Being Eight Hundred and Sixty-six Drawings by Fred Barnard, Gordon Thomson, Hablot Knight Browne (Phiz), J. McL. Ralston, J. Mahoney, H. French, Charles Green, E. G. Dalziel, A. B. Frost, F. A. Fraser, and Sir Luke Fildes. London: Chapman and Hall, 1907.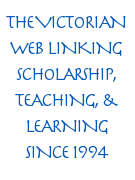 Collins, Philip. Dickens and Crime. London: Macmillan, 1964.
Davis, Paul. Charles Dickens A to Z: The Essential Reference to His Life and Work. New York: Facts On File, 1998.
Dickens, Charles. Bleak House. Illustrated by F. O. C. Darley and John Gilbert. The Works of Charles Dickens. The Household Edition. New York: Sheldon and Company, 1863. Vols. 1-4.
_______. Bleak House. Illustrated by Sol Eytinge, Jr, and engraved by A. V. S. Anthony. 14 vols. Boston: Ticknor & Fields, 1867. VI.
_______. Bleak House, with 61 illustrations by Fred Barnard. Household Edition. London: Chapman and Hall, 1873. IV.
_______. Bleak House. Illustrated by Harry Furniss [28 original lithographs]. The Charles Dickens Library Edition. Vol. 11.​ London: Educational Book, 1910.
_______. Bleak House, ed. Norman Page. Harmondsworth: Penguin, 1971.
Hammerton, J. A. "Chapter 18: Bleak House." The Dickens Picture-Book. The Charles Dickens Library Edition. London: Educational Book, 1910. XVII, 366-97.
Vann, J. Don. "Bleak House, twenty parts in nineteen monthly instalments, October 1846—April 1848." Victorian Novels in Serial. New York: The Modern Language Association, 1985. 69-70.
---
Created 14 March 2021