"For I am constantly being taken in these nets," said Mr. Skimpole, looking beamingly at us over a glass of wine-and-water, "and am constantly being bailed out — like a boat." — thirty-sixth illustration by Fred Barnard in the Household Edition (1873). 9.4 cm high by 13.8 cm wide (3 ⅝ by 5 ⅜ inches), framed, p. 253. Chapter 37. Running head: "Richard Justifies Himself" (263). [Click on the image to enlarge it.]
Text Illustrated: The Irrepressible Skimpole
Mr. Skimpole soon afterwards appeared and made us merry for an hour. He particularly requested to see little Coavinses (meaning Charley) and told her, with a patriarchal air, that he had given her late father all the business in his power and that if one of her little brothers would make haste to get set up in the same profession, he hoped he should still be able to put a good deal of employment in his way.
"For I am constantly being taken in these nets," said Mr. Skimpole, looking beamingly at us over a glass of wine-and-water, "and am constantly being bailed out—like a boat. Or paid off—like a ship's company. Somebody always does it for me. I can't do it, you know, for I never have any money. But somebody does it. I get out by somebody's means; I am not like the starling; I get out. If you were to ask me who somebody is, upon my word I couldn't tell you. Let us drink to somebody. God bless him!" [Chapter XXXVII, "Jarndyce and Jarndyce," 262]
Commentary: The Aptness of Mr. Skimpole's "leaky boat" metaphor
Although Esther has asked Skimpole to take Richard's mind off the Jarndyce v. Jarndyce lawsuit, the diversion fails to shake Richard's ill-placed confidence in his new attorney, Vholes, or his near-obsessive distrust of Mr. Jasrndyce. Skimpole, as always, hides behind his assumed "child-like" nature to evade the responsibility about warning Richard of the consequences of pursuing a suit in Chancery. The picture therefore realizes a bitter-sweet moment in the narrative, for despite Skimpole's indefatigible humour, .Richard's mania is intensifying, and does not bode well for his relationship with Ada. Barnard makes the Wards of Jarndyce look carefree, but the text reveals an underlying current of uncertainty about their futures.
Related Material, including Other Illustrated Editions of
Bleak House
Scanned image, colour correction, sizing, caption, and commentary by Philip V. Allingham. [You may use this image without prior permission for any scholarly or educational purpose, as long as you (1) credit the person who scanned the image, and (2) link your document to this URL in a web document or cite the Victorian Web in a print one.]
Bibliography
"Bleak House — Sixty-one Illustrations by Fred Barnard." Scenes and Characters from the Works of Charles Dickens, Being Eight Hundred and Sixty-six Drawings by Fred Barnard, Gordon Thomson, Hablot Knight Browne (Phiz), J. McL. Ralston, J. Mahoney, H. French, Charles Green, E. G. Dalziel, A. B. Frost, F. A. Fraser, and Sir Luke Fildes. London: Chapman and Hall, 1907.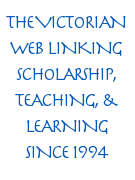 Collins, Philip. Dickens and Crime. London: Macmillan, 1964.
Davis, Paul. Charles Dickens A to Z: The Essential Reference to His Life and Work. New York: Facts On File, 1998.
Dickens, Charles. Bleak House. Illustrated by F. O. C. Darley and John Gilbert. The Works of Charles Dickens. The Household Edition. New York: Sheldon and Company, 1863. Vols. 1-4.
_______. Bleak House. Illustrated by Sol Eytinge, Jr, and engraved by A. V. S. Anthony. 14 vols. Boston: Ticknor & Fields, 1867. VI.
_______. Bleak House, with 61 illustrations by Fred Barnard. Household Edition. London: Chapman and Hall, 1873. IV.
_______. Bleak House. Illustrated by Harry Furniss [28 original lithographs]. The Charles Dickens Library Edition. Vol. 11.​ London: Educational Book, 1910.
_______. Bleak House, ed. Norman Page. Harmondsworth: Penguin, 1971.
Hammerton, J. A. "Chapter 18: Bleak House." The Dickens Picture-Book. The Charles Dickens Library Edition. London: Educational Book, 1910. XVII, 366-97.
Vann, J. Don. "Bleak House, twenty parts in nineteen monthly instalments, October 1846—April 1848." Victorian Novels in Serial. New York: The Modern Language Association, 1985. 69-70.
---
Created 14 March 2021