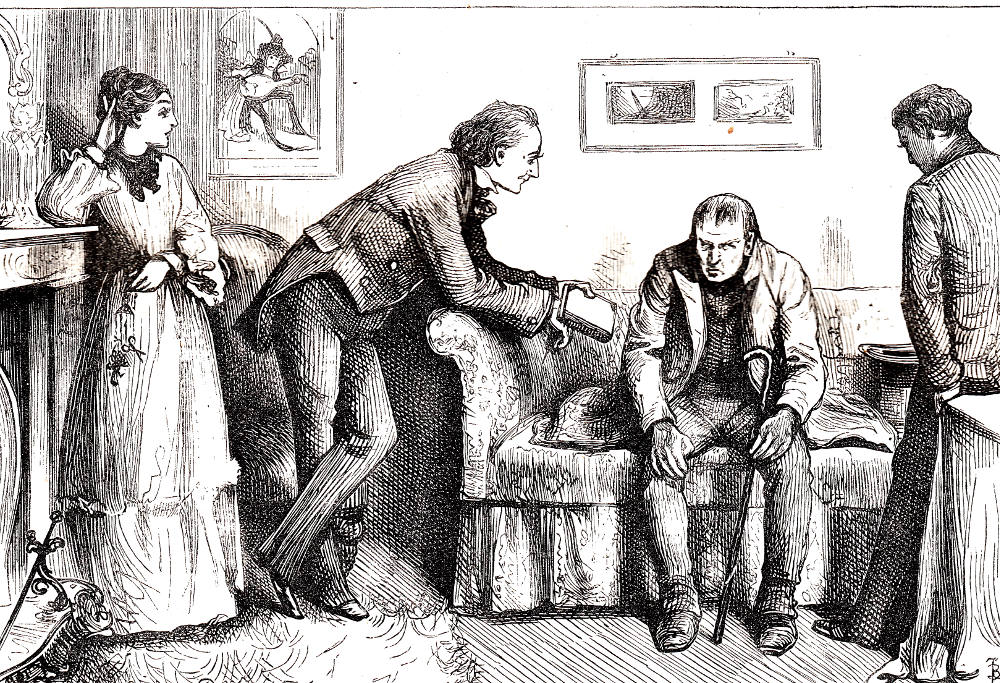 We are not so prejudiced as to suppose that in private life you are otherwise than a very estimable man, with a great deal of poetry in your nature, of which you may not be conscious, seventh illustration by Fred Barnard in the Household Edition (1873). 9.3 x 13.8 cm (3 ¾ by 5 ⅜ inches), framed, p. 29. Chapter 4. Running head: "Lady Jane." [Click on the images to enlarge them.]
Passage Illustrated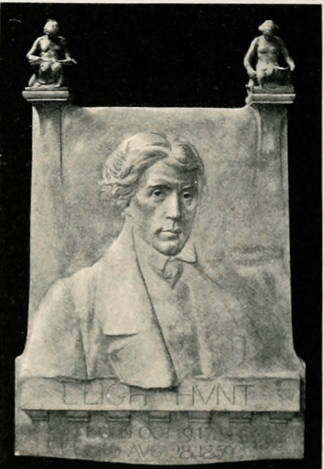 Sir George Frampton's realistic portrait of Leigh Hunt (the original of Harold Skimpole) in a low-relief sculpture does not resemble various illustrators' versions of Skimpole: The Leigh Hunt Memorial (1897).
"I thought," he suggested, as if good-naturedly to help us out, "that being parties in a Chancery suit concerning (as people say) a large amount of property, Mr. Richard or his beautiful cousin, or both, could sign something, or make over something, or give some sort of undertaking, or pledge, or bond? I don't know what the business name of it may be, but I suppose there is some instrument within their power that would settle this?"
"Not a bit on it," said the strange man.
"Really?" returned Mr. Skimpole. "That seems odd, now, to one who is no judge of these things!"
"Odd or even," said the stranger gruffly, "I tell you, not a bit on it!"
"Keep your temper, my good fellow, keep your temper!" Mr. Skimpole gently reasoned with him as he made a little drawing of his head on the fly-leaf of a book. "Don't be ruffled by your occupation. We can separate you from your office; we can separate the individual from the pursuit. We are not so prejudiced as to suppose that in private life you are otherwise than a very estimable man, with a great deal of poetry in your nature, of which you may not be conscious."
The stranger only answered with another violent snort, whether in acceptance of the poetry-tribute or in disdainful rejection of it, he did not express to me.  [Chapter VI, "Quite at Home," 39]
Commentary
Barnard presents the debt-collector with hus usual flair for such characters from the London streets,but fails to distinguish Skimpole as a charming sponger and inveterate debtor. As an avid Dickensian who had read Forster's Life of Charles Dickens, Barnard would have known that the original of Harold Skimpole was Romantic era poet and editor Leigh Hunt. In a letter of 25 September 1853 to John Forster, Dickens admitted that Hunt had inspired the character of Harold (originally, "Leonard") Skimpole: "I suppose he is the most exact portrait that was ever painted in words! ... It is an absolute reproduction of a real man." A contemporary critic commented, "I recognized Skimpole instantaneously; ... and so did every person whom I talked with about it who had ever had Leigh Hunt's acquaintance" (cited in Page, p. 955: note 2 to Chapter 6). Although everyone in their circle seems to have recognized Hunt in the character of Skimpole, neither Phiz nor Barnard has produced a portrait of the character that much resembles the original facially, perhaps because they regarded Skimpole as a projection of Dickens himself rather than simply a burlesque of Hunt.
Illustrations of the Skimpole and Bailiff from the Original and Diamond Editions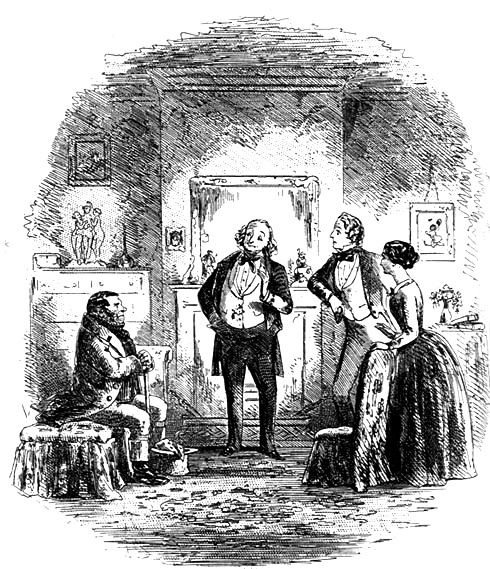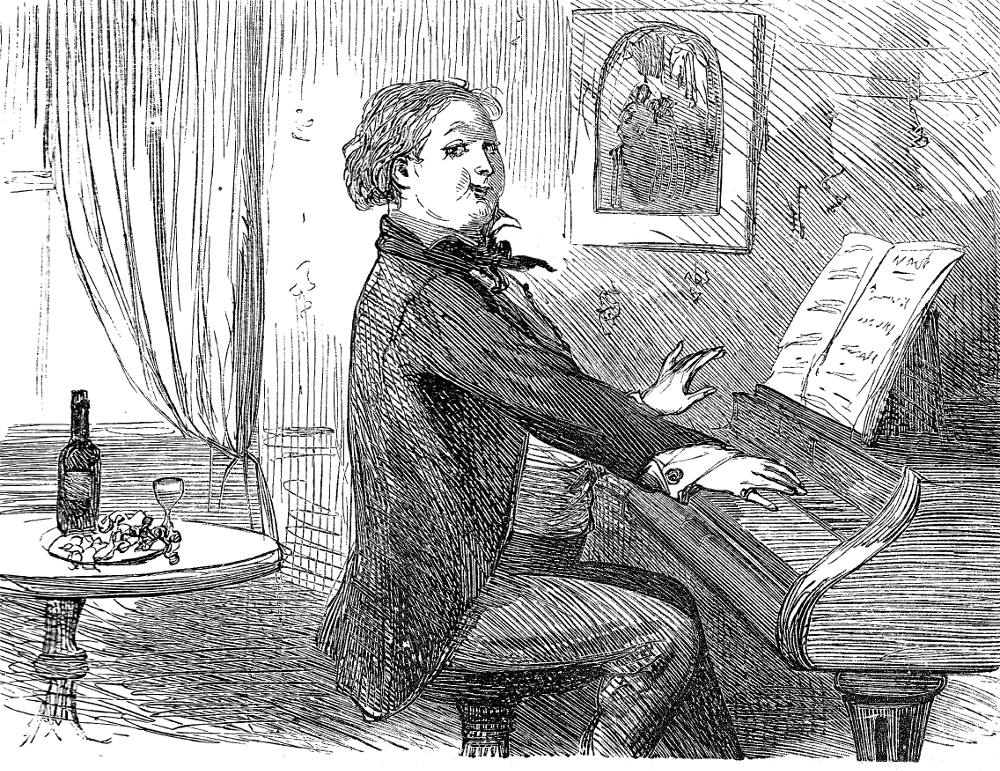 Left: Harry Furniss presents the "innocent" Skimpole with the bailiff come to take him up for a trivial debt: Skimpole and the Stranger (1910). Centre: Phiz's original illustration of Skimpole and the sheriff's bailiff: Covinses (April 1852). Right: Sol Eytinge, Junior's lively study of the charming musician: Harold Skimpole (1867).
Related Material, including Other Illustrated Editions of
Bleak House
Scanned image, colour correction, sizing, caption, and commentary by Philip V. Allingham. [You may use this image without prior permission for any scholarly or educational purpose, as long as you (1) credit the person who scanned the image, and (2) link your document to this URL in a web document or cite the Victorian Web in a print one.]
Bibliography
"Bleak House — Sixty-one Illustrations by Fred Barnard." Scenes and Characters from the Works of Charles Dickens, Being Eight Hundred and Sixty-six Drawings by Fred Barnard, Gordon Thomson, Hablot Knight Browne (Phiz), J. McL. Ralston, J. Mahoney, H. French, Charles Green, E. G. Dalziel, A. B. Frost, F. A. Fraser, and Sir Luke Fildes. London: Chapman and Hall, 1907.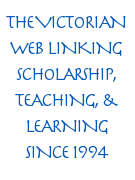 Davis, Paul. Charles Dickens A to Z: The Essential Reference to His Life and Work. New York: Facts On File, 1998.
Dickens, Charles. Bleak House. Illustrated by F. O. C. Darley and John Gilbert. The Works of Charles Dickens. The Household Edition. New York: Sheldon and Company, 1863. Vols. 1-4.
_______. Bleak House. Illustrated by Sol Eytinge, Jr, and engraved by A. V. S. Anthony. 14 vols. Boston: Ticknor & Fields, 1867. VI.
_______. Bleak House, with 61 illustrations by Fred Barnard. Household Edition. London: Chapman and Hall, 1873. IV.
_______. Bleak House. Illustrated by Harry Furniss [28 original lithographs]. The Charles Dickens Library Edition. Vol. 11.​ London: Educational Book, 1910.
_______. Bleak House, ed. Norman Page. Harmondsworth: Penguin, 1971.
Hammerton, J. A. "Chapter 18: Bleak House." The Dickens Picture-Book. The Charles Dickens Library Edition. London: Educational Book, 1910. XVII, 366-97.
Vann, J. Don. "Bleak House, twenty parts in nineteen monthly instalments, October 1846—April 1848." Victorian Novels in Serial. New York: The Modern Language Association, 1985. 69-70.
---
Created 19 February 2021