She carried a bare candle in her hand (Vol. V, page 286) — thirty-first wood-engraving for Charles Dickens's Great  Expectations, first published in Instalment 23, serialised in Harper's Weekly V for 4 May 1861, Chapter XXXVII. 11.2 cm by 11.5 cm wide (roughly 4 ½ inches square). Plate 25, facing p. 176 in the T. B. Peterson single-volume edition of 1861. [Click on the images to enlarge them.]
Passage Illustrated: Nightmare and Reality
I lay in that separate building across the courtyard. It was the first time I had ever lain down to rest in Satis House, and sleep refused to come near me. A thousand Miss Havishams haunted me. She was on this side of my pillow, on that, at the head of the bed, at the foot, behind the half-opened door of the dressing-room, in the dressing-room, in the room overhead, in the room beneath,—everywhere. At last, when the night was slow to creep on towards two o'clock, I felt that I absolutely could no longer bear the place as a place to lie down in, and that I must get up. I therefore got up and put on my clothes, and went out across the yard into the long stone passage, designing to gain the outer courtyard and walk there for the relief of my mind. But I was no sooner in the passage than I extinguished my candle; for I saw Miss Havisham going along it in a ghostly manner, making a low cry. I followed her at a distance, and saw her go up the staircase. She carried a bare candle in her hand, which she had probably taken from one of the sconces in her own room, and was a most unearthly object by its light. Standing at the bottom of the staircase, I felt the mildewed air of the feast-chamber, without seeing her open the door, and I heard her walking there, and so across into her own room, and so across again into that, never ceasing the low cry. After a time, I tried in the dark both to get out, and to go back, but I could do neither until some streaks of day strayed in and showed me where to lay my hands. During the whole interval, whenever I went to the bottom of the staircase, I heard her footstep, saw her light pass above, and heard her ceaseless low cry. [Chapter XXXVII, 286]
Commentary: The New Gothic
McLenan's illustration underscores Dickens's adaptation of the old Gothic Novel of ghosts, monsters, and maidens in distress. He uses the witch of myth and legend, and the nightmarish reality of entrapment to generate suspense visually here. In this waking nightmare and disturbingly psychological sequence surrounding Pip's first overnight stay at Satis House, Dickens reinvents the Gothic elements of Mrs. Radcliffe in the Sensation mode. The modern English country house replaces the Apenine castle of The Mysteries of Udolpho (1797), and Dickens makes his setting insistently real (as well as hauntingly unsettling) because he is transfornming an actual house, Restoration House in Rochester, into Satis House. But, more significantly, Dickens replaces creaky doors, shadowy, candle-lit corridors, and airy phantoms of Radcliffe with psychological terrors. Here, for example, the apparition of Miss Havisham haunts Pip's dreams, then the actual Miss Havisham appears in the gallery, crying out and holding an unshielded candle.
Comparable Images from Other Editions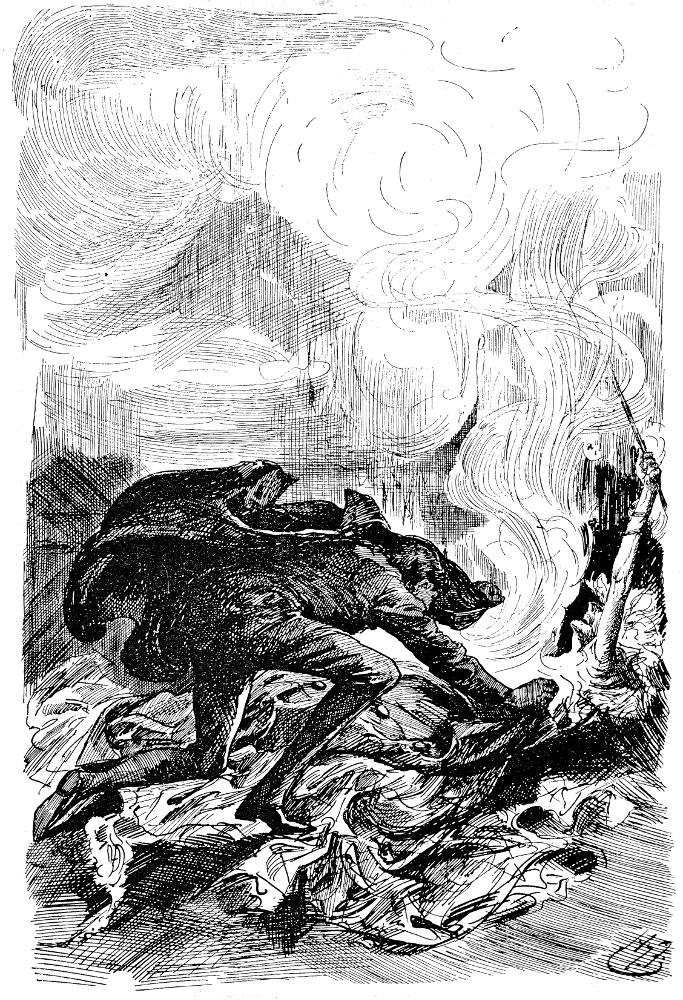 Left: In the Charles Dickens Library Edition, Harry Furniss depicts Pip's daring rescue of the flaming Miss Havisham: Pip Rescues Miss Havisham from the Fire (1910). Right: F. A. Fraser's sentimental realisation of Pip's comforting Miss Havisham as she confesses her guilt: I entreated her to rise (1876).
Related Material
Other Artists' Illustrations for Dickens's
Great Expectations
Scanned images and text by Philip V. Allingham. [You may use these images without prior permission for any scholarly or educational purpose as long as you (1) credit the photographer and (2) link your document to this URL in a web document or cite the Victorian Web in a print one.]
Bibliography
Allingham, Philip V. "The Illustrations for Great Expectations in Harper's Weekly (1860-61) and in the Illustrated Library Edition (1862) — 'Reading by the Light of Illustration'." Dickens Studies Annual, Vol. 40 (2009): 113-169.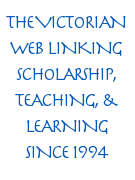 Dickens, Charles. Great Expectations. Harper's Weekly: A Journal of Civilization. Illustrated by John McLenan. Vols. IV and V (1860-61).
______. ("Boz."). Great Expectations. With thirty-four illustrations from original designs by John McLenan. Philadelphia: T. B. Peterson (by agreement with Harper & Bros., New York), 1861.
______. Great Expectations. Volume 6 of the Household Edition. Illustrated by F. A. Fraser. London: Chapman and Hall, 1876.
______. Great Expectations. "With 28 Original Plates by Harry Furniss." Volume 14 of the Charles Dickens Library Edition (18 vols). London: Educational Book Co., 1910.
Paroissien, David. The Companion to "Great Expectations." Westport, Conn.: Greenwood, 2000.
---
Created 20 November 2007 last updated 15 December 2021