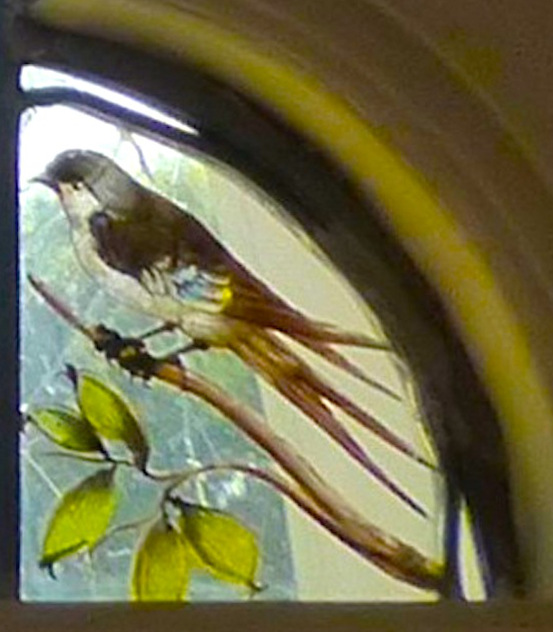 Horace Walpole (1717-97) was a seminal figure in the history of the Gothic Revival. When extending and embellishing the original house at Strawberry Hill, Twickenham, he was particularly keen to create an authentic Gothic atmosphere and setting for his rooms through the use of modulated light and rich colour. Nothing could better serve this purpose than putting painted glass in the windows. This not only produced coloured light, but was rich in historical associations, and filled the panes with delightful artwork. A collector and connoisseur of the fine arts, Walpole turned his attention to this type of artwork after a visit to Hall Place, Bexley, with its heraldic and historical glass (see Harney 135). From then on, his "enthusiasm knew no bounds," says Michael Peover in Country Life (54), and in this specific area too he gave an important impetus to a new wave of the Gothic.
Admittedly, it was hard to come by medieval glass as such. Walpole therefore acquired somewhat later work through his agent in this matter, an Italian man called Asciotti. Asciotti's wife was Flemish, and on a mission to Flanders he acquired much of the Strawberry Hill glass (some 450 pieces) from that part of the world. Walpole ended up with an eclectic range of mainly continental but some English glass, depicting biblical and classical episodes, historic personages, rural scenes, emblematic figures such as knights and saints suggesting virtues, or others representing the months and seasons of the year, different species of birds, and of course heraldry. This was work that had originally appeared in homes, shops, businesses, and a variety of other contexts. "I have amassed such quantities of painted glass, that every window in my castle will be illuminated with it, and adjusting and disposing it is vast amusement," he wrote in 1753 (qtd. in Peover, Strawberry Hill: Renaissance Glass, 4).
Walpole's glorious assortment of glass at Strawberry Hill was "perhaps, the earliest" such collection (Shepherd 19), and the big task of "adjusting and disposing" of the glass further increased its influence. He commissioned the chief glass craftsmen of the time to re-colour what he had acquired, where this was necessary, and also to set it for him. Sometimes, too, new work was needed, for example, heraldry relating to his own ancestors. The craftsmen he selected were William Price the Younger, who died in 1765, and then William Peckitt, c.1731-1795. As for the former, Walpole described him as a glass-painter "whose colours are fine, whose drawing good, and whose taste in ornaments and mosaic is far superior to any of his predecessors" — a craftsman therefore who was "equal to the antique, to the good Italian masters, and only surpassed by his own singular modesty" (qtd. by Archer). Peckitt, to whom Walpole turned on Price's retirement in 1760, and whose work can be seen in the windows of the Long Gallery, was equally skilled and apparently equally modest. The work these men did for Walpole served to further encourage the interest in glass-painting, at a time when, according to L. H. Cust and Trevor Brighton, there were only a "handful" of glass-painters. So Walpole's passion — amounting, indeed, to an obsession — was really vital to the development of the stained glass profession in the coming century.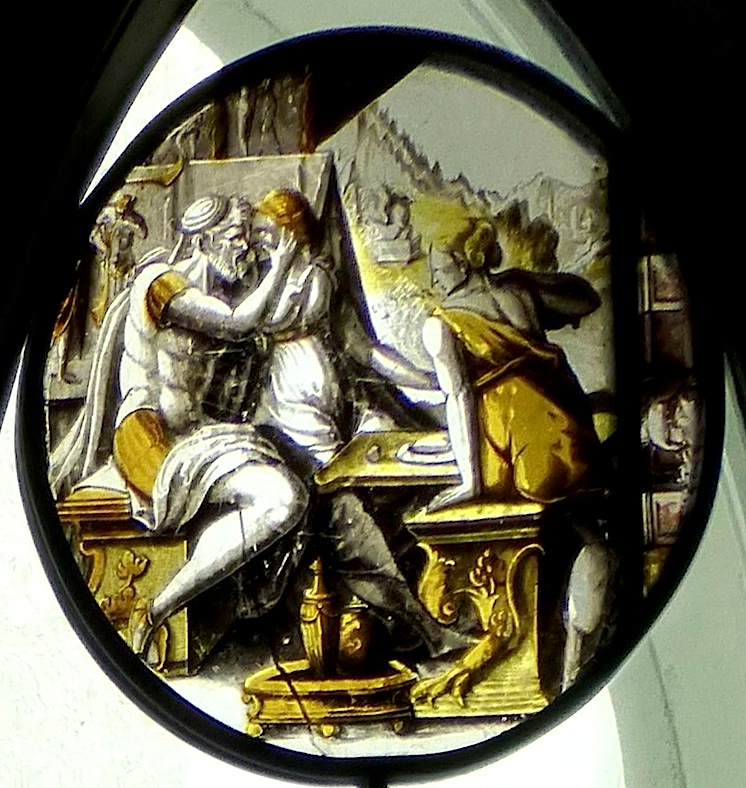 The Renaissance scenes were by glass painters who were often making miniatures of famous paintings of the time — often, as Peover tells us both in his article (54) and his book (5), by Maerten van Heemskerck (1498-1574) of Haarlem. The earliest are either black or brown, delicately tinted in yellow, with an inscription. A. W. N. Pugin, who later brought some examples back to his own dining-room and library in the Grange in Ramsgate, would one day describe "these small subjects" as sometimes being "painted in the most beautiful and finished manner," sometimes even by great artists themselves (qtd.in Shepherd 114). Walpole evidently enjoyed considering how these exquisite roundels could best be arranged and set off by appropriate backgrounds. "Reading" the windows out of their original contexts, that is, identifying their sources or subjects, can be tantalisingly difficult, and a little sad, especially when a name appears in the script, giving a glimpse of lives and indeed ways of life long past and forgotten. But the general effect is very pleasing.
Luckily, the Earl of Waldegrave, who came into possession of the house in the Victorian period, bought back a considerable quantity of the glass that was put up for sale in the Great Sale of 1842. According to Peover in his Country Life article, eleven of the rooms still have some of his glass (57). When the Earl's widow, Lady Waldegrave, started to leave her own mark on the house, she added more to this cache, notably in the Round Drawing Room. Her glass-maker was not one of the famous ones of the day, but Charles Francis Nosotti (c.1831-1909), a carver, gilder, frame-maker and so forth, who produced work for, amongst others, the exiled French royalty, and also decorated the chapels in the Brompton Oratory (see "British Picture Framemakers"). These Victorian windows perhaps lack the quaintness of Walpole's early acquisitions, but they serve the same purpose, of bestowing a rich air of historicity on the house. By now, of course, painted glass had given way to stained glass made in the authentic medieval way, and the industry was thriving. This had much to do with Walpole's avid collecting of old glass in the eighteenth century, his association of this form of art with the Gothic, and above all his effective display of it at Strawberry Hill. — Jacqueline Banerjee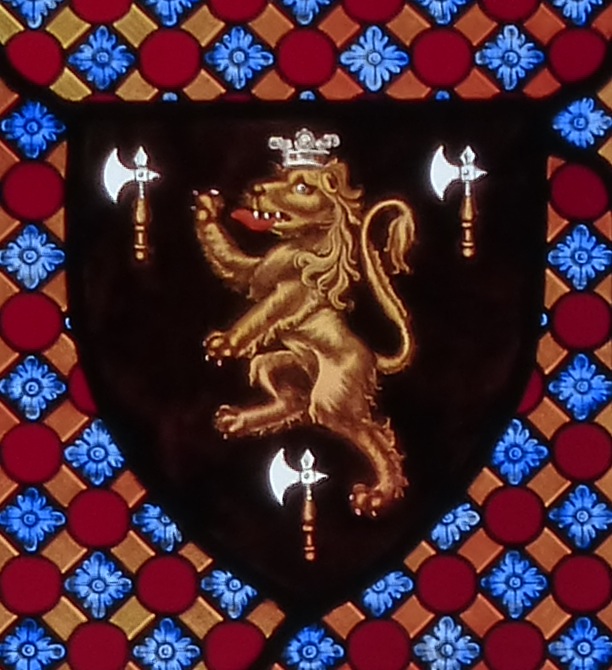 Stained glass at Strawberry Hill
Sources
Archer, Michael. "Price, William, the elder (d. 1709)." Oxford Dictionary of National Biography. Online ed. Web. 1 September 2014.
"British Picture Framemakers 1610-1950 — N." National Portrait Gallery. Web. 1 September 2014.
Cust, L. H., rev. Trevor Brighton. "Peckitt, William (bap. 1731, d. 1795)." Oxford Dictionary of National Biography. Online ed. Web. 1 September 2014.
Harney, Marion. Place-Making for the Imagination: Horace Walpole and Strawberry Hill. Farnham and Burlington, VT, Ashgate, 2014.
Peover, Michael. "Strawberry Hill, Middlesex: Horace Walpole's Stained Glass." Country Life. 26 October 1995: 54-57.
_____. Strawberry Hill: Renaissance Glass. London: Scala, 2010.
Shepherd, Stanley A. The Stained Glass of A. W. N. Pugin. Reading: Spire, 2009.
---
Last modified 1 September 2014