Of all species of authorship, faithful and satisfactory biography is the most difficult. The impossibility of being perfectly certain of facts is the first stumbling block; the risk of drawing right conclusions from those you are fortunate enough to obtain is the next; and the delicacy required for steering by the lamp of truth, without flattery or offence, consummates the obstacles to authentic personal history.
— William Jerdan, Autobiography 4.303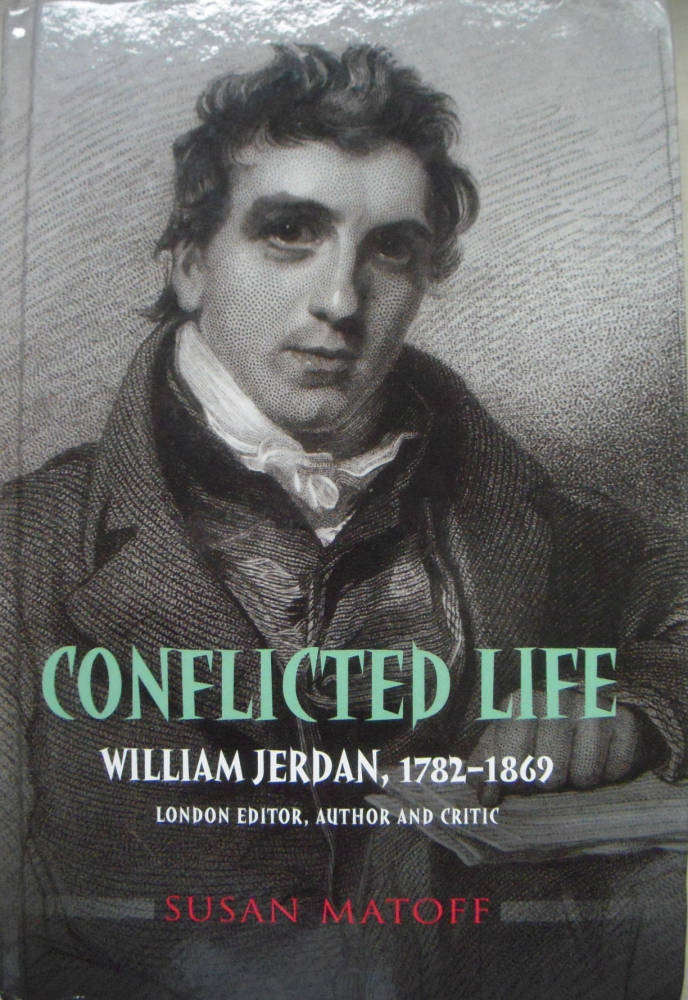 Part I The Early Years: 1782-1817
Chapter 1: From the River Tweed to the River Thames
Chapter 2: Embarking on Journalism
Chapter 3: Editor of the Sun etc.
Part II
The Literary Gazette

— The First decade: 1817-1827

Chapter 5: The Literary Gazette - an ideal occupation

Chapter 6: Love and Literature

Chapter 7: Out in front - problem poetics

Chapter 9: Financial 'Panic' - Personal Attacks
Part III The Editor's Life: 1828-1840
Chapter 10: Athenaeum Competition and Challenging Projects
Chapter 11: Wing-spreading Editor
Chapter 12: The Literary Gazette teeters
Chapter 14: Notoriety and a new family
Chapter 15: Miscellany, Conflict and Loss
Chapter 16: Encouraging Authors – Creating Fiction
Part IV Times of Change: 1841-1851
Chapter 17: Sole Possession - Serious Pursuits
Chapter 18: Struggle for Financial Survival
Chapter 19: Leading to Bankruptcy
Chapter 20: Losing the Literary Gazette
Part V Life after the
Gazette

: 1851-1869

Chapter 21: William Jerdan's Autobiography

Chapter 23: Poverty in Old Age

Chapter 24: Biographies - Concerning Madness

Chapter 26: Characteristic Letters
Part VI Remembrances
Chapter 27: Death, obituaries, posthumous publication
Appendix : Jerdan's Descendants
Last modified 16 June 2020