In his painting Solomon remained faithful to the academic traditions in which he was educated. He considered himself above all a skilled craftsman, and he became a capable composer of group portraits and large subject pictures, often experimenting with unusual effects of lighting. Although painting proficiently in many styles, he differentiated between his private and his public art. With the latter he painted to please a conservative public, and, sure of his technical skills, he made a point of exhibiting them. His portraits are well balanced and often perceptive, and the best of his work has considerable dramatic power. He was elected an ARA in 1896 and an RA in 1906. In 1910 he published a book, The Practice of Oil Painting and Drawing. [Grimsditch]
Classical and Mythological Subjects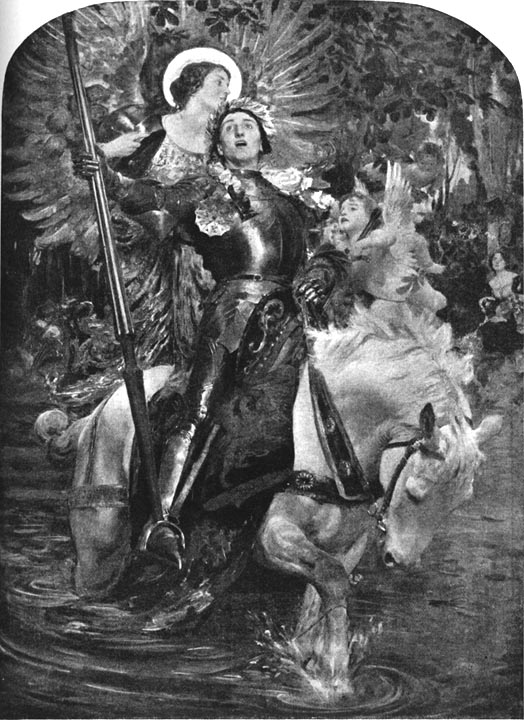 Medieval Subjects
Subjects from British History
Contemporary Subjects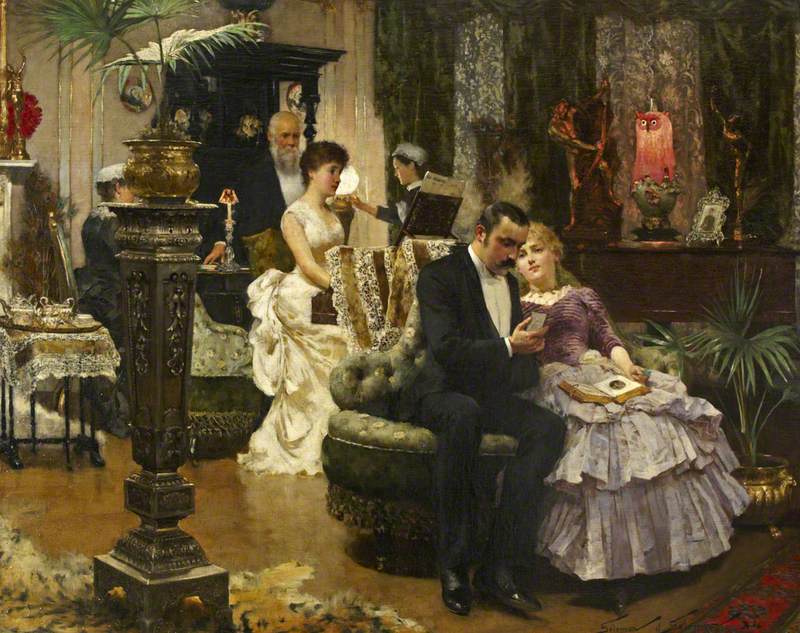 Portraits
Bibliography
Baldry, A. Lys. "The Work of Solomon J. Solomon." The Studio. 8 (June 1896): 1-11.
The Emergence of Jewish Artists in Nineteenth-Century Europe. Exhibition Catalogue. Ed. Susan Tumarkin Goodman. London: Merrell; New York: Jewish Museum, 2001.
Grimsditch, H. (2004-09-23). "Solomon, Solomon Joseph (1860–1927), painter." Oxford Dictionary of National Biography. Online ed. Web. 15 July 2018.
---
Last modified 23 November 2019