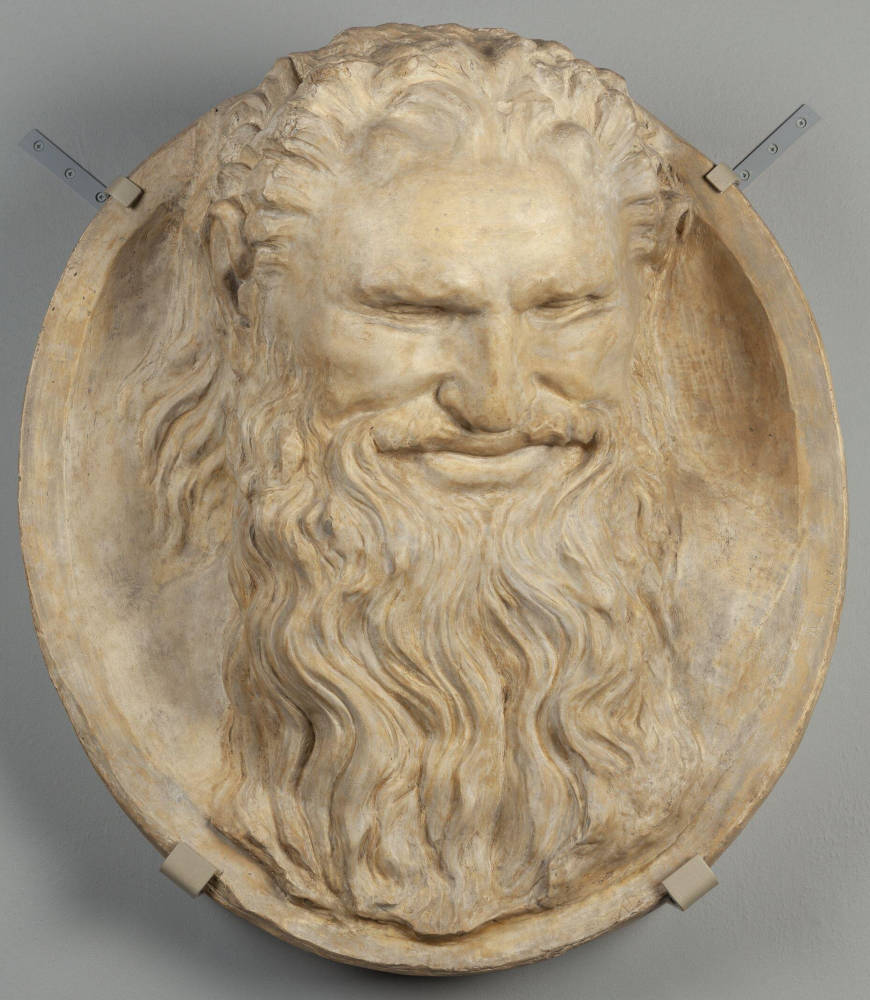 Head of a Satyr c.1885. Plaster, 32 ⅛ x 29 ⅛ inches (81.5 x 74 cm). Collection of the Victoria and Albert Museum, accession no. A.125-1916. Click on image to enlarge it.
This plaster relief of Head of a Satyr of c. 1885 is in the collection of the Victoria and Albert Museum. This mask, although intended to be incorporated as a decoration for a fountain in an English country house, was created in the French "Beaux Arts" style popular for much decorative public sculpture in Paris in the late nineteenth century. This sculpture was influenced by the work of his friend Jules Dalou. Legros also made a number of different etchings of Satyr heads.
Legros modelled this relief of a smiling satyr's head with a long beard in the mid-1880s. He exhibited a bronze Head of Pan at the New Gallery in 1889.
Bibliography
"The Sculpture of the Year." The Magazine of Art XII (1889): 369-74.
Spielmann, Marion H. British Sculpture and Sculptors of Today. London: Cassell and Co. Ltd, 1901.
---
Last modified 15 November 2022