n anticipation of Dickens's long-awaited 1867-68 reading tour, which had been postponed by the American Civil War, the Boston publisher James T. Fields had commissioned from Sol Eytinge, Jr., ninety-six designs for wood-engravings to grace the pages of the exhaustive, sixteen-volume Diamond Edition of Dickens's works, each volume being (as the advertisement suggested) "handy" — of compact dimensions with very fine but sharp type. This twelfth volume, emblazoned with the gold-embossed diamond containing Dickens in profile, like the others in the series, was published to coincide with the start of that momentous visit to American shores. It contains thirty "reprinted pieces," essays and short stories dating from 1850 through 1856 in Dickens's weekly magazine Household Words.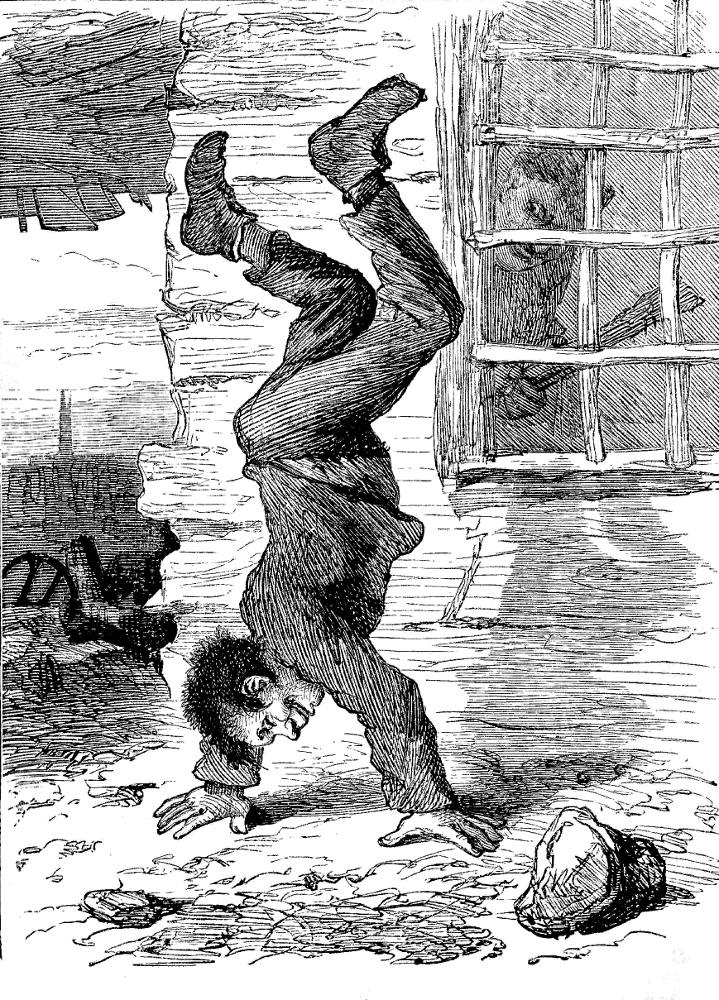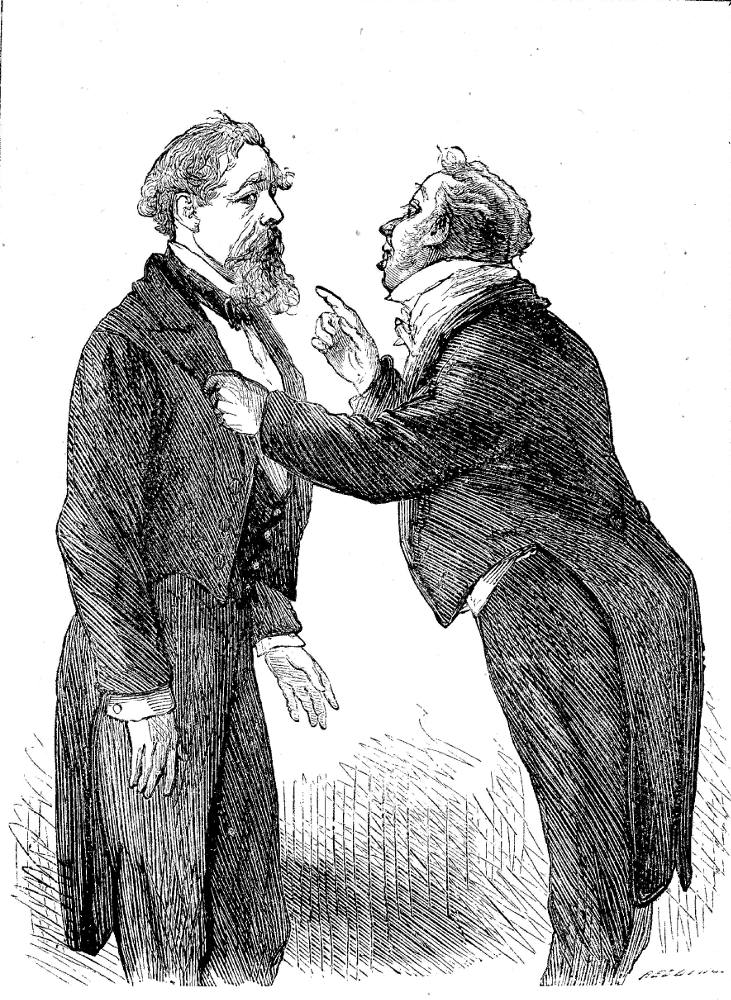 30 Reprinted Pieces from
Household Words

in Vol. XII of The Diamond Edition (1867)

Only items in the list below marked by asterisks have links and illustrations
***

The Long Voyage

31 Dec. 1853
The Begging–Letter Writer 18 May 1850
A Child's Dream of a Star 6 April 1850
Our English Watering Place 2 August 1851
Our French Watering-Place 4 Nov 1854
Bill-sticking 22 March 1851
Births. Mrs. Meek, of a Boy 22 Feb 1851
Lying Awake 30 October 1852
The Poor Relation's Story Christmas 1852
The Child's Story Christmas 1852
***

The School-boy's Story

Christmas 1853
Nobody's Story" Christmas 1853
***

The Ghost of Art

" 20 July 1850
Out of Town 29 September 1855
Out of the Season 28 June 1856
A Poor Man's Tale of a Patent 19 October1850
The Noble Savage" 11 June 185318. A Flight HW 30 August 1851
The Detective Police, I & II 27 July & 10 August 1850
Three 'Detective' Anecdotes: 1850 — A Pair of Gloves (

Anti-Slavery Bugle

, November 2, 1850), The Artful Touch (

Xenia Torch-Light

, November 28, 1850), and The Sofa (

Xenia Torch-Light

, November 28, 1850)
On Duty with Inspector Field 14 June 1851
Down with the Tide 1853
A Walk in the Workhouse 25 May 1850
Prince Bull. A Fairy Tale 17 February 1855
A Plated Article 24 April 1852
Our Honorable [sic] Friend 31 July 1852
Our School 11 October 1851
***"

Our Bore

" 9 Oct. 1852
A Monument of French Folly 8 March 1851
A Christmas Tree" Christmas 1850
The Organizational Principles behind the Twelve
OCS

Illustrations

Dickens's authorized American illustrator in twelve woodblock engravings (the majority of them horizontally mounted facing relevant pages of text) has realized twenty of the novel's most significant characters. Notably absent from this cast are Fred Trent, Gerry, the dogmaster, and Barbara, the Garlands' maid. Eytinge follows the organizational principle evident in the other fifteen Diamond Edition programs, introducing the characters for the most part in the order in which Dickens has them appear; the exceptions are the "Single Gentleman" (who, of course, is finally revealed as Mr. Garland's brother) and the brother-and-sister legal team of Sampson and Sally Brass. In deciding to show Dick Swiveller with the Marchioness Eytinge has had to wait until they are playing cribbage in chapter 58. Although the illustrator prefers to show characters in pairs, certain characters such as Mrs. Jarley and the Schoolmaster as isolates do not lend themselves to this mode of presentation.

In filling out the volume, Eytinge has added four illustrations for four of the eleven "Reprinted Pieces" which fill out the volume. Eytinge took the opportunity offered by the article "Our Bore" to provide a portrait of Charles Dickens as he would know him on the American reading tour; Eytinge was among those notables who saw Dickens off on his return voyage aboard the steamer Russia from New York, on 22 April 1868. The illustration for Our Bore (the 9 October 1852 Household Words essay on the tedious, self-absorbed traveller) probably reflects fifty-five-year-old Dickens's appearance when Eytinge initially met him in Boston through his publisher, James T. Fields, shortly after his arrival on 19 November 1867 at the start of his long-awaited second American reading tour.
Frontispiece,

Little Nell and Her Grandfather

[

The Old Curiosity Shop

]
As in the other fifteen Diamond Edition volumes, the publishers found it necessary to add lesser works to fill out the 480-page volume containing a major novel. Moreover, in the narrative-pictorial sequence Eytinge responds in part to the original serial illustrations (in this case, the seventy-four wood-engravings of Hablot Knight Brown, George Cattermole, Daniel Maclise, and Samuel Williams: 1840-41) as he attempts to present the cast of characters in pairs, sometimes at crucial moments in the story. Of the fifty-four named characters, both principal and supporting, Eytinge has managed to present twenty in a mere twelve wood engravings, with the remaining illustrations devoted to essays and short stories.
Related Material
Scanned image and text by Philip V. Allingham. [You may use this image without prior permission for any scholarly or educational purpose as long as you (1) credit the person who scanned the image and (2) link your document to this URL in a web document or cite the Victorian Web in a print one.]
Bibliography
Bentley, Nicolas, Michael Slater, and Nina Burgis. The Dickens Index. Oxford and New York: Oxford U. P., 1988.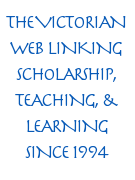 Davis, Paul. Charles Dickens A to Z: The Essential Reference to His Life and Work. New York: Facts On File, 1998.
Dickens, Charles. The Old Curiosity Shop. Illustrated by Sol Eytinge, Jr., and A. V. S. Anthony (engraver) The Diamond Edition. 14 vols. Boston: Ticknor & Fields, 1867. XII.
Hammerton, J. A. The Dickens Picture-Book. The Charles Dickens Library Edition. 18 vols. London: Educational Book, 1910. XVII.
Kitton, Frederic George. Dickens and His Illustrators: Cruikshank, Seymour, Buss, "Phiz," Cattermole, Leech, Doyle, Stanfield, Maclise, Tenniel, Frank Stone, Landseer, Palmer, Topham, Marcus Stone, and Luke Fildes. Amsterdam: S. Emmering, 1972. Re-print of the London 1899 edition.
Schlicke, Paul, ed. The Oxford Reader's Companion to Dickens. Oxford and New York: Oxford U. P., 1999.
Winter, William. "Charles Dickens" and "Sol Eytinge." Old Friends: Being Literary Recollections of Other Days. New York: Moffat, Yard, & Co., 1909. 181-202, 317-319.
---
Created 10 June 2020

Last modified 12 February 2021