The Household Edition versus the Original Serial (1840): Reading Dickens Differently
Dickens employed a team of illustrators in his 1840-41 serial in Master Humphrey's Clock, rather than a single artist. Despite the sometimes brilliant placement of the illustrations in the serial text and the innovative use of initial-letter vignettes, Dickens created a program with inconsistencies; in particular, the somber and stately gothic interiors and exteriors of antiquarian illustrator George Cattermole do not accord with the character comedy and contemporary street scenes of Hablot Knight Browne. The Household Edition offered Dickens's publishers the chance to present a coherent series of illustrations for the thirty-year-old novel; in fact, this edition (illustrated by Charles Green in London and Thomas Worth in New York) represents the first time that a single illustrator had provided a long program for the novel, as the short series of illustrations in the 1867 merely describes the story's principal characters. However, neither Household Edition presents an expended visual program in the case of The Old Curiosity Shop. As Chris Louttit explains, most of the Household Edition volumes present an increased number of large-scale wood-engravings, as compared to the more limited number of smaller-scale steel engravings in such nineteen-part novels such as Pickwick (serialised monthly in 1836-37) and Bleak House (serialised monthly in 1852-53). In the Household Edition of the latter title, for example, the illustrator added twenty scenes to the narrative-pictorial sequence:
This structural dissimilarity is also evident, in various ways, at the level of content and style. There is certainly a shift in the frequency of scenes and characters illustrated, since Fred Barnard completed 61 illustrations, as opposed to the 36 that appeared during Bleak House's first serial run. Indeed, this enhanced repre-sentation results in a steep rise in the creation of what Kamilla Elliott has aptly labelled "frozen moments for visual and spatial contemplation" (2003, p. 18). Paul Goldman has described the particular "'moment' chosen by [the] illustrator" as a significant "matter of interest and point of discussion" for readers of anillustrated text (2012, p. 25); the increased number of these moments in Barnard's Bleak House, in turn, opens up the possibility of new emphases and visual read-ings of Dickens's text. [Louttit, 152]
However, the situation for Green's 1876 program of thirty-nine illustrations for The Old Curiosity Shop, the twelfth volume of the Household Edition, is radically different from that of the Barnard-illustrated Bleak House. As one of Dickens's longest novels, that Bleak House should have so many illustrations over and above what Phiz contributed to the original serial edition (39) should come as no surprise. Such is not the case for the original serial version of The Old Curiosity Shop, developed by a team of illustrators; the 1840-41 serial, issued weekly, runs to seventy-two regular illustrations plus a dozen vignette-letters, as opposed to just thirty-nine illustrations in Green's series. Moreover, whereas the original serials from The Pickwick Papers onward usually have steel-engravings on facing pages, both Master Humphrey's Clock novels (1840-41) have high-quality wood-engravings dropped directly into the text, often framed by the textual passages they complement. Although the caricatural style of the 1840 illustrations is very much of the era, the frequency and placement of the numerous illustrations in  Master Humphrey's Clock anticipate the practice of Dickens's later illustrators in the Household Edition(1871-79).
Caption
Chapter
Facing page
1.

Title-Page Vignette

I
[Title-page]
2.

The door being opened, the child addressed him as her grandfather

[Frontispiece]. (referring to p. 3)
I
[Frontispiece]
3. Fred Trent & Dick Swiveller:

The old man sat himself down in a chair, and, with folded hands, looked sometimes at his grandson and sometimes at his strange companion.

II
1
4. Kit Nubbles:

When he did sit down, he tucked up his sleeves and squared his elbows and put his face close to the copy-book

IV
16
5. At Quilp's Wharf:

Daniel Quilp sat himself down in the wherry to cross to the opposite shore

VIII
21
6. Quilp Menaces Kit:

"I'll beat you to a pulp, you dogs."

VI
24
7. Quilp studies Nell more closely:

He soon cast his eyes upon a chair, into which he skipped with uncommon agility, etc.

IX
37
8. Sampson Brass, Attorney:

"Is it good, Brass, is it nice, is 'it fragrant?"

XI
44
9.

Not to be behindhand in the bustle, Mr. Quilp went to work with surprising vigour.

XIII
52
10. Punch-and-Judy in the Churchyard:

Nelly, kneeling down beside the box, was soon busily engaged in her task.

XVII
64
11. Jerry and his Dogs:

"Now, gentlemen," said Jerry, looking at them attentively. "The dog who's name's called, eats."

XIX
72
12. At the races:

There was but one lady who seemed to understand the child, and she was one who sat alone in a handsome carriage

XX
76
13.

And then they went arm-in-arm, very lovingly together.

XXIII
85
14. The Schoolmaster:

A small, white-headed boy with a sunburnt face appeared at the door while he was speaking, and, stopping there to make a rustic bow, came in.

XXV
93
15. Mrs. Jarley:

She handed down to them the tea-tray, the bread and butter, the knuckle of ham, and, in short, everything of which she had partaken herself.

XXVII
100
16. Jarley's Waxworks:

"That, Ladies and Gentlemen," said Mrs. Jarley, "is Jasper Packlemerton of atrocious memory." — P. 105.

XXVIII
facing 105
17.

And in this state and ceremony rode slowly through the town every evening.

XXVIII
105
18.

"You're the Wax-work child, are you not?"

XXXI
116
19.

In some of these flourishes it went close to Miss Sally's head

XXXIV
125
20.

"Oh, please," said a little voice very low down in the doorway, "will you come and show the lodgings?"

XXXV
128
21.

"Do you see this?"

XXXVII
136
22.

At length everything was ready  and they went off

XXXIX
145
23.

The old man stood helplessly  among them for a little time.

XLII
156
24.

A man of very uncouth and rough appearance was standing over them.

XLIII
160
25.

"She is quite exhausted," said the schoolmaster.

XLVI
168
26.

"Aquiline!" cried Quilp, thrusting in his head.

L
181
27.

Both mother and daughter, trembling with terror and cold, . . . obeyed Mr. Quilp's directions in submissive silence.

 
LI
184
28.

"Halloa!" — P. 186.

LI
facing 187
29.

Elevating his glass, drank to their next merry-meeting in that jovial spot.

LI
facing 189
30.

The child sat down in the old, silent place

LIV
197
31.

"Then, Marchioness," said Mr.  Swiveller, "fire away!"

LVIII
212
32.

The air was, "Away with  Melancholy."

LIX
216
33.

"Is it like Kit — is it his picture, his image, his very self?"

LXII
228
34.

The Marchioness jumped up  quickly, and clapped her hands.

LXIV
236
35.

She had nothing for it now,  therefore, but to run after the chaise.

LXV
240
36.

Tom immediately walked upon his  hands to the window, and — if the expression be allowable — looked in with his  shoes.

LXVII
249
37.

The strong tide filled his throat, and bore him upon its rapid current.

LXVII
253
38.

"Master!" he cried, stooping on one knee and catching at his hand. "Dear Master! Speak to me!"

LXXI
 
264
39.

Two wretched people were more than once observed to crawl

LXXIII 
270
Other Artists' Illustrations for Dickens's
The Old Curiosity Shop

(1841-1924)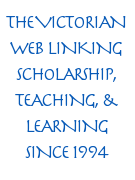 Scanned image and text by Philip V. Allingham. [You may use this image without prior permission for any scholarly or educational purpose as long as you (1) credit the person who scanned the image and (2) link your document to this URL in a web document or cite the Victorian Web in a print one. This image is reproduced courtesy of The Charles Dickens Museum, 48 Doughty Street, London WC1N 2LF.]
Bibliography:
The Old Curiosity Shop

(1841-1924)

Bentley, Nicolas, Michael Slater, and Nina Burgis. The Dickens Index. New York and Oxford: Oxford U. , 1990.

Davis, Paul. Charles Dickens A to Z: The Essential Reference to His Life and Work. New York: Facts On File, 1998.

Dickens, Charles. The Old Curiosity Shop in Master Humphrey's Clock. Illustrated by Phiz, George Cattermole, Samuel Williams, and Daniel Maclise. 3 vols. London: Chapman and Hall, 1841.

_____. The Old Curiosity Shop. Frontispieces by Felix Octavius Carr Darley and Sir John Gilbert. The Household Edition. 55 vols. New York: Sheldon & Co., 1863. 4 vols.

_______. The Old Curiosity Shop. Illustrated by Sol Eytinge, Jr. The Diamond Edition. Boston: Ticknor & Fields, 1867. 14 vols.

_______. The Old Curiosity Shop. Illustrated by Thomas Worth. The Household Edition. New York: Haper & Bros., 1872.

_______. The Old Curiosity Shop. Illustrated by Charles Green. The Household Edition. London: Chapman and Hall, 1876.

_______. The Old Curiosity Shop. Illustrated by William H. C. Groome. The Collins' Clear-Type Edition. Glasgow & London: Collins, 1900.

______. The Old Curiosity Shop. Illustrated by Harry Furniss. The Charles Dickens Library Edition. 18 vols. London: Educational Book, 1910. V.

Kitton, Frederic George. "Phiz" (Hablot Knight Browne), a Memoir, Including a Selection From His Correspondence and Notes on His Principal Works. London, George Redway, 1882.

Lester, Valerie Browne. Phiz: The Man Who Drew Dickens. London: Chatto and Windus, 2004.

Louttit, Chris. Chapter 8: "Boz without Phiz." Reading Dickens with Different Illustrations. Ed. Leon Litvack and Nathalie Vanfasse. Toronto, ON, and Hoboken, NJ: John Wiley & Sons Ltd. 149-164.

Matz, B. W., and Kate Perugini. Character Sketches from Dickens. Illustrated by Harold Copping. London: Raphael Tuck, 1924.

Steig, Michael. "Phiz's Marchioness." Dickens Studies. 2, 3: (September 1966): 141-46.

_______. Chapter 3, "From Caricature to Progress: Master Humphrey's Clock and Martin Chuzzlewit." Dickens and Phiz. Bloomington & London: Indiana U. P., 1978. 51-85.

Stevens, Joan. "'Woodcuts Dropped into the Text': The Illustrations in The Old Curiosity Shop and Barnaby Rudge." Studies in Bibliography. Vol. 20 (1967), pp. 113-134.

Vann, J. Don. "The Old Curiosity Shop in Master Humphrey's Clock, 25 April 1840-6 February 1841." Victorian Novels in Serial. New York: MLA, 1985. 64-5.
---
Created 25 April 2020

Last modified 7 August 2020