Nicholas Engaged as Tutor in a Private Family by Phiz (Hablot K. Browne), tenth serial illustration for Charles Dickens's Life and Adventures of Nicholas Nickleby, Containing a Faithful Account of the Fortunes, Misfortunes, Uprisings, Downfallings and Complete Career of the Nickleby Family, edited by "Boz", Part 5 (August 1838), Chapter XVI, "Nicholas seeks to employ himself in a New Capacity, and being unsuccessful, accepts an engagement as Tutor in a Private Family," facing page 228. Steel-plate etching; 4 by 4 ¼ inches (9.9 high x 10.3 cm wide), vignetted. [Click on images to enlarge them.]
Passage Illustrated: Another Educational Satire — The Private Tutor
In the 1867 Diamond Edition Sol Eytinge. Jr., makes the rate-collector a dominating and substantial presence in the family portrait: The Kenwigs Family and Mr. Lillyvick (for Chapter 52).
"Then mind you recollect, and do as I tell you," said Mrs. Kenwigs. "Shall  Mr. Johnson begin, uncle?"
"I am ready to hear, if Mr. Johnson is ready to commence, my dear," said the collector, assuming the air of a profound critic. "What sort of language do you consider French, sir?"
"How do you mean?" asked Nicholas.
"Do you consider it a good language, sir?" said the collector; "a pretty language, a sensible language?"
"A pretty language, certainly," replied Nicholas; "and as it has a name for everything, and admits of elegant conversation about everything, I presume it is a sensible one."
"I don't know," said Mr. Lillyvick, doubtfully. 'Do you call it a cheerful language, now?"
"Yes,' replied Nicholas, "I should say it was, certainly."
"It's very much changed since my time, then," said the collector, 'very much."
"Was it a dismal one in your time?" asked Nicholas, scarcely able to repress a smile.
"Very," replied Mr. Lillyvick, with some vehemence of manner. "It's the war time that I speak of; the last war. It may be a cheerful language. I should be sorry to contradict anybody; but I can only say that I've heard the French prisoners, who were natives, and ought to know how to speak it, talking in such a dismal manner, that it made one miserable to hear them. Ay, that I have, fifty times, sir — fifty times!"
Mr. Lillyvick was waxing so cross, that Mrs. Kenwigs thought it expedient to motion to Nicholas not to say anything; and it was not until Miss Petowker had practised several blandishments, to soften the excellent old gentleman, that he deigned to break silence by asking,
"What's the water in French, sir?"
"L'eau," replied Nicholas.
"Ah!" said Mr. Lillyvick, shaking his head mournfully, "I thought as much. Lo, eh? I don't think anything of that language — nothing at all." [Chapter XVI, "Nicholas seeks to employ himself in a New Capacity, and being unsuccessful, accepts an engagement as Tutor in a Private Family," 304-5]
Commentary: Domestic Farce in London after the Yorkshire Melodrama
Harry Furniss's version of the Kenwigses: Nicholas as the tutor to the little Kenwigses (Charles Dickens Library Edition, 1910).
Returned from Yorkshire to London, Nicholas casts about him for a suitable situation, turning down the ignominious position of secretary to Member of Parliament Mr. Gregsbury. However, he agrees to act as private French tutor the daughters of Newman Nogg's neighbours, the Kenwigses, for the sum of five shillings per week. He assumes the name of 'Johnson'.
Nicholas meets the Kenwigs family, including Lillyvick, through their mutual acquaintance, Newman Noggs, the Kenwigses' upstairs neighbour who lives in the garrett of their five-storey building, on the top-most floor. They are having to rent a suite of rooms rather than their own home because they are financially on Lillyvick, Susan Kenwigs's wealthy uncle. Because they are determined to retain his favour and inherit his estate, the Kenwigs are constantly ingratiating themselves with him. Consequently they have given their baby the improbable Christian name "Lillyvick." In eight years of marriage, the couple have already had five children; the eldest, Morleena, being an awkward seven-year-old. As is appropriate for the social-climbing Kenwigses, the parents have determined that the four girls should learn the language of high society, French.
The Household Edition Renderrings of the Kenwigses, 1875
​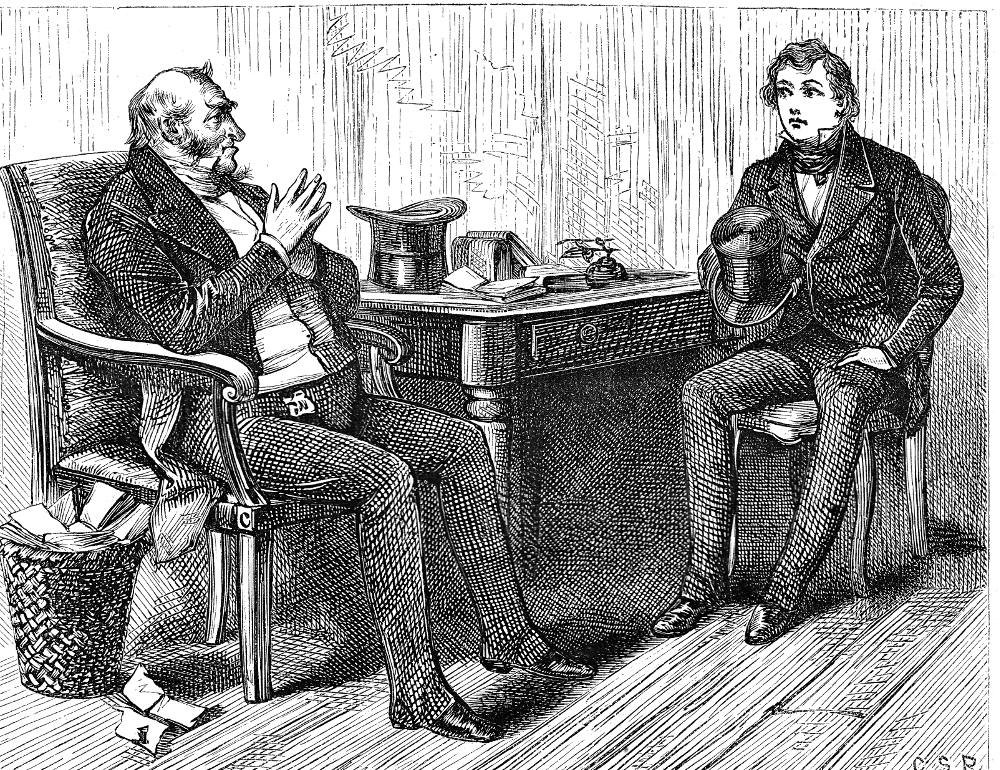 Left: Fred Barnard's British Household Edition illustration for the same chapter: There came into the office an applicant, in whose favour he immediately retired, and whose appearance both surprised and interested him. (1875). Right: C. S. Reinhart's American Household Edition illustration of Nicholas and the Kenwigses: "This is all very well, Mr. Nickleby, and very proper, so far as it goes" (1875).
Related material, including front matter and sketches, by other illustrators
Scanned image and text by Philip V. Allingham. [You may use these images without prior permission for any scholarly or educational purpose as long as you (1) credit the person who scanned the image and (2) link your document to this URL in a web document or cite the Victorian Web in a print one.]
Bibliography
Dickens, Charles. The Life and Adventures of Nicholas Nickleby. Illustrated by Phiz (Hablot Knight Browne). London: Chapman and Hall, 1839.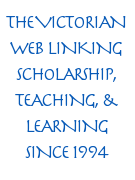 Dickens, Charles. The Life and Adventures of Nicholas Nickleby. Ed. Andrew Lang. Illustrated by 'Phiz' (Hablot Knight Browne). The Gadshill Edition. London: Chapman and Hall, 1897. 2 vols.
Steig, Michael. Chapter 2. "The Beginnings of 'Phiz': Pickwick, Nickleby, and the Emergence from Caricature." Dickens and Phiz. Bloomington & London: Indiana U. P., 1978. 24-50.
Vann, J. Don. "The Life and Adventures of Nicholas Nickleby, twenty parts in nineteen monthly installments, April 1838-October 1839." New York: Modern Language Association, 1985. Page 63.
---
Created 11 April 2002 Last modified 30 April 2021