Biographical Materials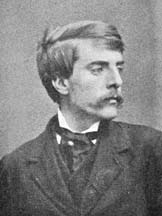 Critical Discussions
Four illustrations for Dickens's
Hard Times

(1868)
Ten Illustrations for Thackeray's
The Adventures of Philip

(1861-62)
Seven Illustrations for Thackeray's
Denis Duval

from the

Cornhill

(1864)
Miscellaneous Illustrations
Posters, Invitations, and Caricatures
Books Illustrated in whole or part by Walker
Bibliography
Armstrong, Walter. "Walker, Frederick."​ Dictionary of National Biography. Vol. 20. 1909. Pp. 508-510.
Black, Clementina. Frederick Walker. New York: Dutton; London: Duckworth, 1902.
Chesterton, Gilbert. Famous Paintings. London, New York, and Toronto: Cassell, 1912.
Dickens, Charles. Hard Times and Pictures from Italy. One vol. London: Chapman and Hall,1868.
"Frederick Walker." Online version available from Spartacus Educational at www.spartacus-educational.com. Web. 10​July 2018.
Hammerton, J. A. The Dickens Picture-Book. London: Educational Book [1910].
Milton, Steve. ""Fred Walker, ARA." Online version available from Southwilts.com.. Web. 8 July 2018.
Muir, Percy. Chapter 6, "The Dalziel Era." Victorian Illustrated Books. London: B. T. Batsford, 1971. Pp. 129-148.
Phillips, Claude. Frederick Walker and His Works. London: Seeley & Co., 1905. Facing p. 48.
Reid, Forrest. Illustrators of the Eighteen Sixties: An Illustrated Survey of the Work of 58 British Artists. New York: Dover, 1975. Originally published by Faber and Gwyer in London, 1928, as Illustrators of the Sixties.
Thackeray, W. M. The Adventures of Philip, serialized in The Cornhill Magazine. London: Smith Elder, 1862.
---
Last modified 26 April 2019