M. H. Spielmann reviewed Walter Paget's extensive program of illustrations for Defoe's "Robinson Crusoe" in the Magazine of Fine Art, No. 5, in 1892 — a quality periodical published by Cassell.
The Illustrations​ for Part I​ (
The Adventures of Robinson Crusoe

)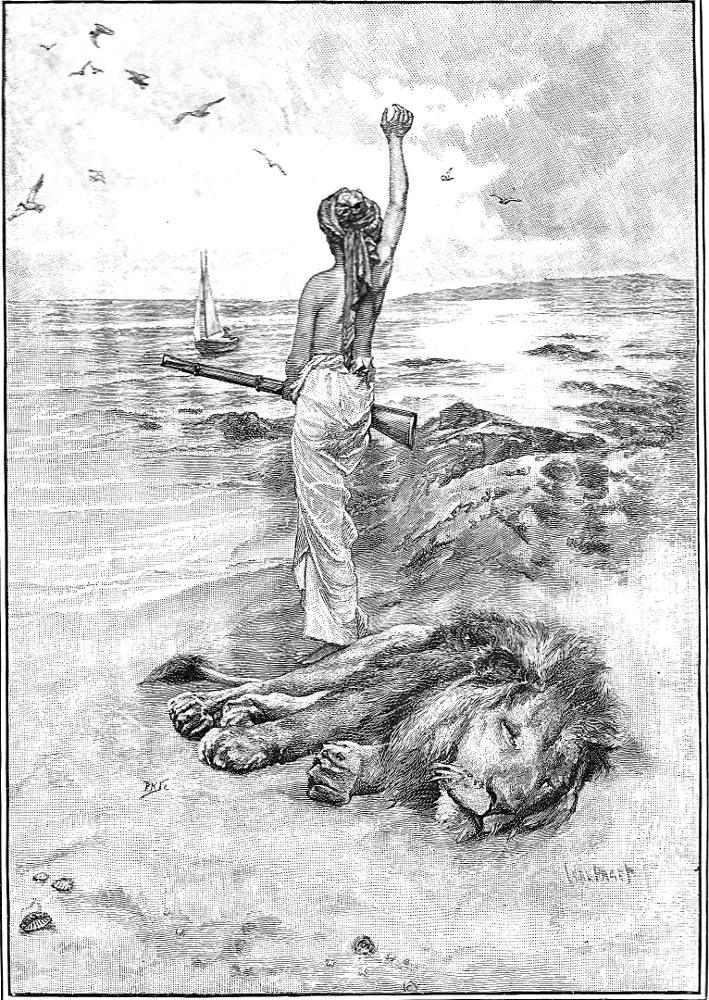 The Illustrations for Part II (
The Farther Adventures of Robinson Crusoe

)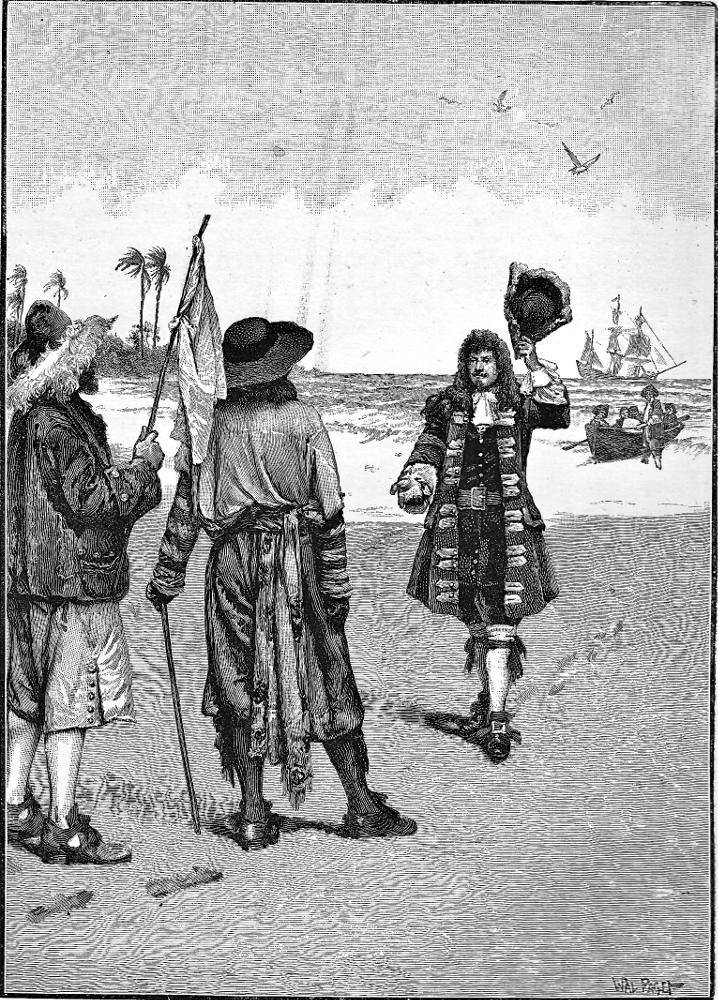 Commentary
Although this 1891 edition represents an artistic and technological updating of the Cassell, Petter, and Galpin volume of 1863-64, in a number of respects it departs from the earlier text, which a team of artists illustrated using composite woodblock engravings. These illustrators included Percy William Justyne (1812-1883), William Leighton Leitch (1804-1883), Percy Macquoid (1852-1925), Matt Sommervile Morgan (1839-90),​ James Abbott​ Pasquier, and George Housman​ Thomas. Although a single artist did not compose the 104 illustrations, taken as a series these possess​a remarkable consistency of approach, the majority being large-scale, half-page or full-page​ engravings. The 1891 book represents an advance in that it is the work of a single​gifted​ artist, ​the Thomas Hardy​ illustrator and draughtsman Walter Paget (1863-1935).​However, the mode of illustration​then in vogue​ (the lithograph) produces plates that, despite their photographic appearance, are simply​ ​ not as sharp. Moreover, the majority of Paget's illustrations are relatively small in scale: only thirteen are full-page. Paget's other large-format commissions for Cassell from this period include​ Robert Louis Stevenson's Treasure Island (1899) and The​ Aeneid of Virgil.
M. H. Spielmann in The Magazine of Art (No. 5) hailed the publication of the new edition as "an event of real importance" (p. 48), and asserted that Paget's work amounted to "the high-water mark" of all illustrated editions produced since 1719, including even the John Major edition of 1831, illustrated by George Cruikshank.
His composition, nearly always good, is sufficiently unconventional to be invariably fresh; his power of expression, characterisation, and grouping is unfailing; his facility of execution, refreshing; and his knowledge of costume and accessory, consummate. Thus equipped, he scarcely could go wrong, and aided by his gift of assimilating the spirit of the author, has produced the remarkable series of drawings, of which a few, taken at random, are here set before the reader. [p. 51]
An interesting feature of the 1891 Cassell edition is that its editor in each case (but for the uncaptioned thumbnails) has indicated the page of the text represented by the lithograph, even if the passage illustrated is actually on the same page. However, the difference is usually two or three pages, so that, for example, the full caption on page 277 for "All their huts and household stuff flaming up together" adds "(p. 273).
Related Material
References
Defoe, Daniel. The Life and Strange Surprising Adventures of Robinson Crusoe Of York, Mariner. As Related by himself. With upwards of One Hundred Illustrations. London: Cassell, Petter, and Galpin, 1863-64.
Defoe, Daniel. The ​Life and Strange Exciting Adventures of Robinson Crusoe, of York, Mariner, as Related by Himself. With 120 original illustrations by Walter Paget. London, Paris,​and Melbourne: Cassell, 1891.
Spielmann, Marion Harry. "The New 'Robinson Crusoe'." The Magazine of Art No. 5 (1892): 47-51.
---
Last modified 22 April 2018