Colour photographs by Shirley Nicholson, unless otherwise specified. [You may use these images without prior permission for any scholarly or educational purpose as long as you (1) credit the photographer and (2) link your document to this URL in a web document or cite it in a print one. Click on all the images to enlarge them.]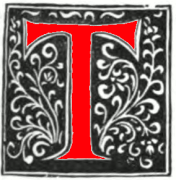 he only one of the seven villas on the Phillimore estate to survive is Thorpe Lodge, although the house was much altered during the 1930s and is now part of Holland Park School. Henry Tanworth Wells (1828-1903) lived here from 1875 until his death. He exhibited at the RA from 1846, painting miniatures until about 1860 when the development of photography forced him to take up oil painting. He then produced many official and presentation portraits, including The Accession of Queen Victoria. He married the artist Joanna Boyce (sister of George Price Boyce) in 1857 but she died in childbirth four years later.
Thorpe Lodge, garden front, c. 1950 (courtesy of the Royal Borough of Kensington).
Land on the eastern side of Campden Hill Road had already been built over before George Henry Boughton (1833-1905) decided to commission a house in this part of Kensington. Boughton was born in England but raised in America and came to London on an artists' scholarship in 1861. He exhibited landscapes and figures at the RA and did well for a few years, but was ambitious to advance further in the artistic world. In 1876 he bought two cottages on the crown of Campden Hill, with the intention of replacing them something larger, and asked Richard Norman Shaw to design him a studio house. Shaw was the architect of choice for up and coming artists. He had already built Grim's Dyke in Harrow for the painter Frederick Goodall and 8 Melbury Road for Marcus Stone, the latter on land acquired from the estate of Holland House. Shaw soon followed this with 31 Melbury Road for Luke Fildes. This was under construction in 1876, the same year that Boughton commissioned 118 Campden Hill Road.
118 Campden Hill Road, west front,
by Richard Norman Shaw. Photographed from
the site of the Grand Junction Waterworks,
now occupied by modern flats.
The situation of Boughton's new house was not ideal. There was working class housing to the north and east, a public house next door, and the plot was not large enough to provide a garden. The major advantage was the splendid view to south and west over the tree filled gardens of the villas on the Phillimore estate, with the Holland estate and the Surrey hills beyond. However the outlook was somewhat marred by the buildings of the Grand Junction Waterworks on the opposite side of the road, and in 1883 was obscured still further by a tall block of flats in Airlie Gardens.
The Grand Junction Waterworks, depicted by William Luker junior, with the spire of St George's church in the background, 1858 (Loftie 17).
Boughton had success with book illustrations and landscapes and enjoyed a busy social life. Henry Wells lived opposite, landscape artist Matthew Ridley Corbet (1850-1902) next door, Edwin Abbey and Alfred Parsons (1847-1920) shared a studio two streets away, and numerous other artists had homes further south down Campden Hill Road. Boughton lived at No 118 until his death in 1905 but neither his artistic achievements nor his fine red brick house by Shaw have attracted the attention bestowed on the denizens of Melbury Road.
80 Peel Street was built at the same time as Boughton's house and by the same architect. Matthew Corbet purchased the site in 1876 and exhibited at the RA from here until the mid-1880s. He spent some time in Italy during this period as a pupil of Giovanni Costa (the founder of what became known as the Etruscan School of painting) who was a close friend of Frederic Leighton. Corbet married Edith Edenborough, another of Costa's pupils, in 1891 and the couple then settled in St John's Wood.
Frank Dicksee (1853-1933) had a family home in Fitzroy Square but took over Corbet's studio in 1884, holding open house here on Show Sunday until he moved to St John's Wood in 1897. Dicksee was a successful genre and portrait painter who exhibited at the RA from 1876. A strong opponent of modernity in art he became President of the Royal Academy in 1924 and was knighted in 1925. 80 Peel Street later became the studio of William Russell Flint (1880-1969) who is commemorated here with a Blue Plaque.
Left: 80 Peel Street, situated at the rear of Boughton's house. On the right is a block of social housing, Campden Houses, 1878, on the far left modern flats fill part of the Waterworks site after the buildings here were demolished in 1970. Right: Blue plaque at No. 80 for William Russell Flint.
Just north of Boughton's house William Llewellyn (1858-1941) and Alfred Hartley (1855-1933) had adjoining studios near St George's Church in Aubrey Walk, then known as Notting Hill Grove. Llewellyn painted landscapes and portraits, exhibiting at the RA from 1884. He later moved a short distance away to 46 Bedford Gardens. Llewellyn was elected President of the Royal Academy in 1928, following Frank Dicksee to this prestigious post. Alfred Hartley came from Suffolk and painted landscape and genre. He exhibited at the RA from 1885 and became best known as an expert in etching and coloured aquatint; later he took up portraiture. The houses in Aubrey Walk have been rebuilt but the occupants would have enjoyed southerly views over the villa gardens on Campden Hill.
Links to other parts
Links to related material
---
Created 30 July 2022

Last modified 26 August 2022