Dickens' Dream Children, the illustrated children's book that the publisher Raphael Tuck issued in the international children's "Treasury" series, combines Mary Angela Dickens's re-tellings of the children's stories in simplified language with seven of Harold Copping's colour plates from the earlier Characters from Dickens plus new line drawings by him. The publishers re-used the following seven lithographic colour plates: one for the cover (Mr. Micawber and David walking through London's streets), one for the frontispiece (Mr. Bumble and Oliver), and scenes involving Squeers, Mr. Tupman and the Fat Boy, Harry and Norah, the Marchioness and Dick Swiveller, and the much-reproduced Bob Cratchit and Tiny Tim. To these seven full-page colour plates, Raphael Tuck added headnote line drawings for most of the eighteen chapters for the 1926 children's book, which features an introductory essay by Percy Fitzgerald, one of Charles Dickens's "bright young men" who were the principal contributors to Household Words in the 1850s.
Introductory Essays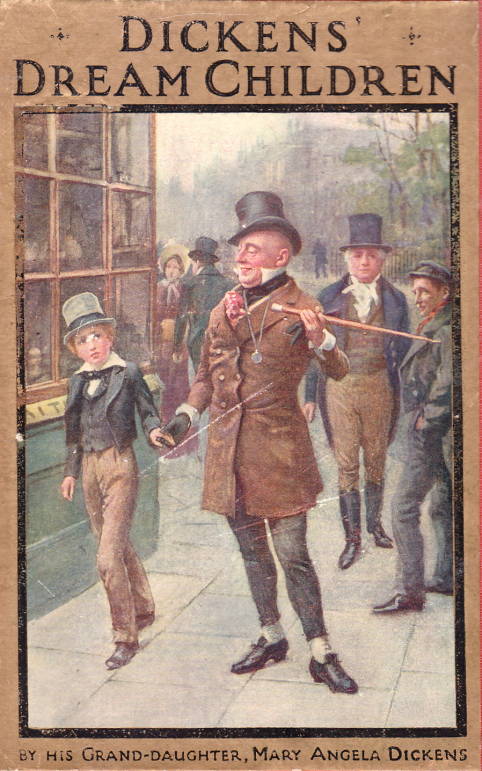 Dombey and Son
David Copperfield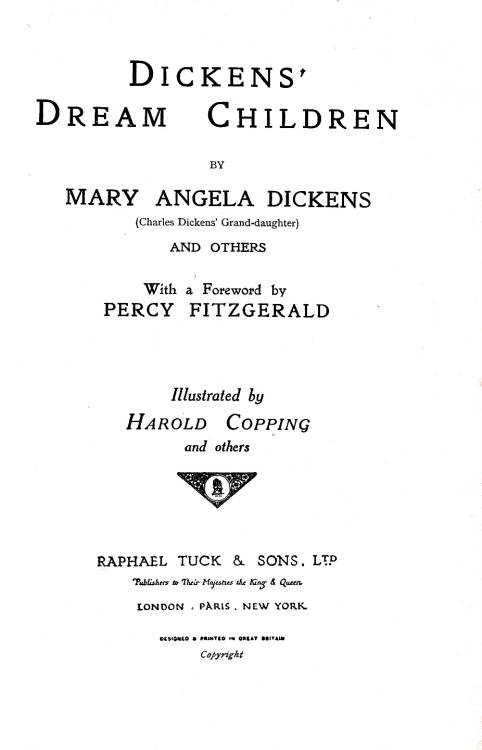 Barnaby Rudge
Nicholas Nickleby
A Christmas Carol
Oliver Twist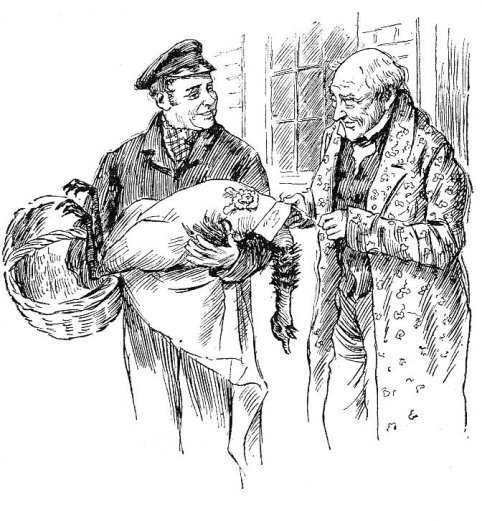 The Old Curiosity Shop
The Holly-Tree Inn
The Chimes
Bleak House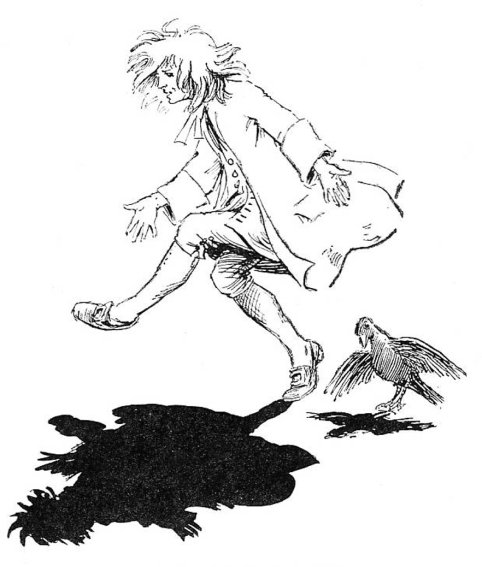 Little Dorrit
Related Material
Bibliography
Dickens, Mary Angela [Charles Dickens' grand-daughter]. Dickens' Dream Children. Illustrated by Harold Copping, E. M. Taylor, and M. F. Taylor. London, Paris New, York: Raphael Tuck & Sons, Ltd., 1926.
Matz, B. W., and Kate Perugini; illustrated by Harold Copping. Character Sketches from Dickens. London: Raphael Tuck, 1924. Copy in the Paterson Library, Lakehead University, Thunder Bay, Ontario, Canada.
---
Last modified 19 September 2010